Stratos THC: Pharmaceutical-Grade THC Tablets!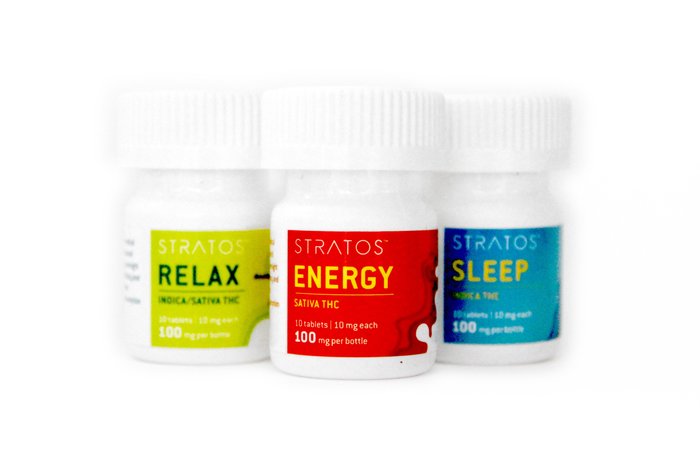 DISCLAIMER: The content on this site is for reference purposes and is not intended to be a substitute for advice given by a health-care physician, pharmacist, or other licensed health-care professional. Click here to read the full disclaimer.
Looking for a consistent, well-crafted cannabis product perfect for any time of the day? Stratos THC or CBD tablets offer consistency only expressed by the pharmaceutical industry, with the care you can expect from your local dispensary.
Edible Issues
Cannabis users across the globe can speak to the inconsistency among edibles, particularly when the product is produced in an illegal or unregulated market. It makes sense; after all, calculating the dosage requires knowledge of the strain characteristics, such as the cannabinoid profile and potencies, meaning at some point the plant had to be tested at a lab.
Furthermore, ensuring the cannabinoids are activated and able to produce the desired effects is an elusive calculus for users who craft edibles at home. When combined, you have an environment in which dose and consistency are perceivably intangible, and each edible can be a different experience as a result.
A Long-Overdue Innovation
As if to further complicate things, the legal limbo where many medical marijuana programs live in the US has done little to change how people perceive marijuana when compared to traditional western medicine.
Until the surge of support for medical and/or recreational legalization began in the mid-2000s, a trend continuing today, utilizing smoke or vapor, or potentially an edible, was the wheelhouse of the cannabis user. Whereas the medical industry may produce inhalers, nebulizers, tablets, capsules, syrups, patches, and solutions, the cannabis industry remained more rooted in tradition during the early years.
Yet, with changing times comes innovation.
Innovation in some cases means adapting technology and techniques used in other industries and adopting them for a new, typically more efficient or effective product or process.
Stratos Tablets
Stratos THC and CBD tablets are at the nexus of excitement in the cannabis industry and innovation, producing pharmaceutical-grade cannabis tablets designed for the task of elevating your day from sunup to sundown.
Stratos THC or CBD tablets are crafted with a mission of effectiveness and are designed to rapidly absorb into the bloodstream, typically acting at full effect within 30 minutes. Stratos THC and CBD tablets are consistent to a degree that the word "trust" is not needed; the perfect cannabis experience is guaranteed. All at the physical cost of swallowing a Tic Tac.
Crafted for a Different Cannabis Experience
Stratos offers THC and CBD tablets designed to keep users elevated while piloting them away from over-consumption. The immediate-release formula for each of their products is a testament to this; providing fast absorption is a great way to help users gauge their experience and move their dose up or down the spectrum accordingly.
As medical consumers commonly have needs requiring higher doses than recreational users of THC or CBD, Stratos has designed four types of cannabis-infused tablets to address both markets. Each tablet is designed to express a different experience, all under the beautiful umbrella that is cannabis.
Stratos Energy
Stratos THC-infused Energy formulation uses high-quality sativa strains to deliver an upbeat, energetic high with focus and thoughtfulness. These THC-infused tablets are perfect for pain relief and, should you want, can be used all day long. Perfect for after a full day of hiking, biking, or your preferred use of energy.
Recreational consumers can purchase Stratos in 5 mg and 10 mg tablets, limited to bottles of 75 mg or 100 mg totals.
Medical consumers can purchase bottles containing 100 mg, 300 mg, or 500 mg and individual tablets include 5 mg, 10 mg, and 50 mg doses.
Stratos Relax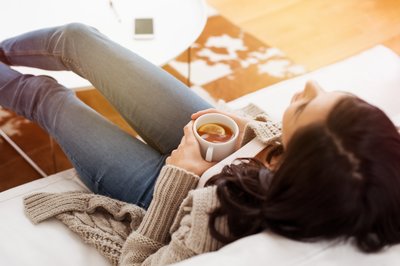 Relax is another tablet made by Stratos with THC only, yet it is remarkably different in the experience it produces. A 50/50 hybrid blend of indica and sativa strains creates the basis for the Relax tablets, balancing a cerebral head high with a relaxing body high.
Recreational users can purchase Stratos Relax in 75 mg and 100 mg bottles containing 5 mg or 10 mg tablets.
Medical consumers may purchase Stratos Relax THC-infused tablets in 100 mg, 300 mg, and 500 mg bottles containing 5 mg, 10 mg, or 50 mg tablets.
Stratos Sleep
As the name suggests, the THC tablet by Stratos is an excellent way to end the day. The heavy indica formulation provides a deep, lulling body high. It is like living inside the comfortable impact of a cool pillow to the face while you unwind from the day; relaxing, and inherently satisfying.
Recreational users can purchase the Sleep formulation in 75 mg and 100 mg bottles containing 5 mg or 10 mg tablets.
Medical consumers are able to purchase Stratos Sleep THC-infused tablets in 100 mg, 300 mg, and 500 mg bottles containing 5 mg, 10 mg, or 50 mg tablets.
Stratos CBD
The most diverse of Stratos high-quality cannabis tablets, Stratos CBD tablets are available in four varieties. Stratos THC and CBD tablets are made by blending CBD and THC in proportions which address individual needs, making them both more specific and more varied than Stratos' other three lines of THC tablets.
15:1 CBD to THC – 150 mg CBD per bottle (5 mg per tablet); 10 mg THC per bottle (0.33 mg per tablet). Available in bottles of 6 tablets and 30 tablets
2:1 CBD to THC – 125 mg CBD per bottle (5 mg per tablet); 62.5 mg THC per bottle (2.5 mg per tablet). 25 tablets per bottle.
1:1 CBD to THC – 90 mg CBD (5 mg per tablet); 90 mg THC (5 mg per tablet). 18 tablets per bottle.
25:1 CBD to THC – 250 mg CBD (25 mg per tablet); 16.5 mg THC (1.65 mg per tablet). 10 tablets per bottle.
Whether you are waking up or going to sleep, Stratos THC and CBD tablets are high-quality cannabis experiences bottled up with you in mind. Will you answer the call?