Happy Leaf
1301 NE Broadway,
Portland, OR 97232
971-800-0420

Retail

Medical
Happy Leaf is a recreational and medical cannabis dispensary located in Portland, Oregon. All their cannabis products are lab tested for quality, and their budtenders know their stuff. This dispensary is a favorite for medical marijuana patients thanks to its ADA accessibility and parking lot. It's also conveniently located near public transit, so there's no reason not to check out their daily early bird and happy hour specials! Visit Happy Leaf between 9am and 9pm, any day of the week.
Member Since: October 2017
Hours of Operation
Tuesday
9:00 AM - 9:00 PM
Wednesday
9:00 AM - 9:00 PM
Thursday
9:00 AM - 9:00 PM
Saturday
9:00 AM - 9:00 PM
This dispensary does not have any deals online.
You can find deals now at these nearby businesses:

Mindrite
1.8 mi from this location

Papa Buds
3.2 mi from this location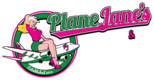 Plane Jane's
5.2 mi from this location

Top Shelf Budz
7.6 mi from this location

Green Mart
7.9 mi from this location

Emerald City Dispensary
17.1 mi from this location