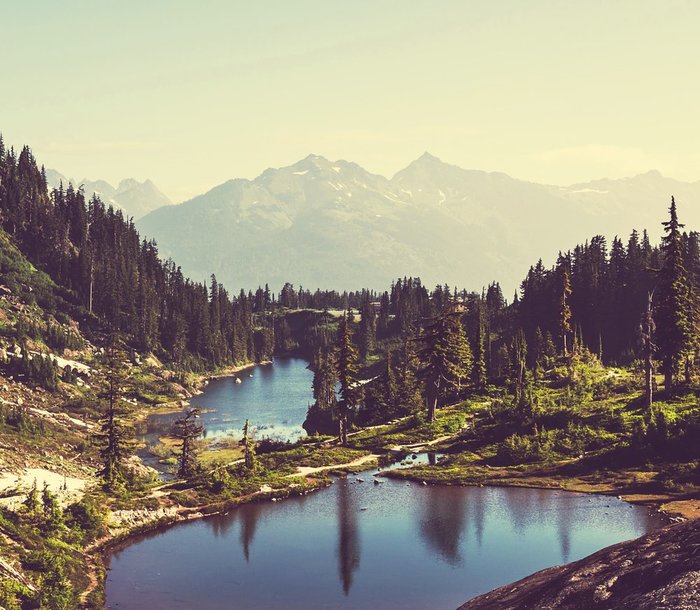 One of the greatest aspects of legal weed is the amount of delicious new marijuana edibles available for 420 enthusiasts and MMJ patients. Due to federal restrictions on the sale of cannabis, very few edible brands are available outside of the states in which they are produced. From one state to another, you'll find a wholly different selection of goodies to choose from. Many of them are made with all-natural ingredients by artisan chefs trying their hand at the green revolution.
The opportunity to try new edibles is becoming a tourist activity for the cannabis community in its own right. Oregon's THC gummy treats are not the same as what you'll find in California. The lozenges sold in Colorado are different than the ones you'll see in Massachusetts and Maine. Specifically, the state of Washington is also home to a wide array of popular THC-infused edibles.
As one of the first states to legalize recreational cannabis, Washington has given chefs a nice headstart on crafting artisan treats that pack a nice cerebral buzz. Some of the treats are even discounted thanks to cannabis deals in Seattle. Let's take a look at some of the most popular marijuana edibles in The Evergreen State, which can all be found at White Rabbit Cannabis!
Orange Dreamsicles by Honu
The only thing that could make a delicious white chocolate bar even better would be if it was infused with some cannabis, right? Well, that vision has been brought to fruition by the folks at Honu, producers of several different brands of popular Washington edibles. The Orange Dreamsicle is a white chocolate bar that has hints of ice cream and orange, just like an orange cream popsicle. The company Honu also supplies a plethora of other edible products like coconut snowballs, chocolate turtles, and CBD chocolates. They've been spotted in several different Seattle dispensary locations, so be on the lookout!
4.20 Bars by Evergreen Herbal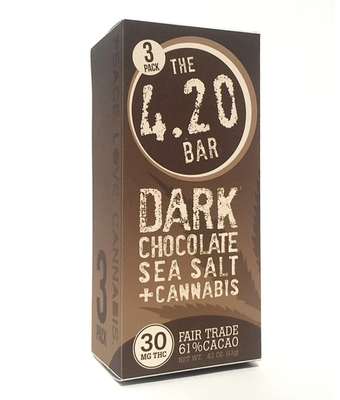 If you want to salivate for some 4.20 cannabis-infused chocolate bars, look no further than the product descriptions at the Evergreen Herbal website. "Decadent milk chocolate blended with crunchy toffee bits," reads one description. "Milk chocolate with crisped rice and hemp hearts (an excellent source of heart-healthy omegas)," says another. There's also a dark chocolate with hazelnut 4.20 Bar, along with a Dark Chocolate and Sea Salt flavor. Those who want to keep it simple can go for the straight-up Milk Chocolate 4.20 Bar, or try the CBD Dark Chocolate, which contains 10 milligrams of cannabidiol and 10 milligrams of THC.
Evergreen Herbal was founded in 2012, and the company has made a name for itself with the delectable 4.20 Bars, as well as the Cannabis Quencher and High Tea brands. The famous 4.20 Bars can be purchased one at a time or in 3-packs, and Evergreen Herbal also produces 100-milligram bags of bite-sized chocolate bars. All varieties are available in countless Washington dispensaries.
Chill Pillz by MadeRight
While chocolate is certainly a dominant force in the world of Washington marijuana edibles, there are some great sucker candies that are becoming available in the Evergreen State. Chill Pillz are produced by MadeRight, a producer and processor from the eastern Washington city of Spokane. There are currently six varieties of Chill Pillz in stores, including Lemon Droppers, Chillin' Cherry, Rasta Raspberry, Sassy Strawberry, and Trippin' Tangerine. Chill Pillz can be found in dispensaries like Seattle Tonics (on Aurora Avenue), and they're usually sold at a price that brings a smile to any cannabis consumer's face.
A 100-milligram bag of Chill Pillz contains 20 lozenges, each containing 5 milligrams of THC. The low dosage per lozenge makes Chill Pillz a smart choice for beginners in the cannabis edibles game, and the taste and price keep drawing experienced Mary Jane lovers back for more. MadeRight also produces a large offering of flower, so be sure to check out their selection on the company website. Be sure to check out the cannabis deals in Washington before heading to a dispensary!
Bon Bombs by Verdelux
Any discussion of great cannabis-infused treats begins with chocolate. If the cocoa bean is your thing, then you might fall in love with Bon Bombs chocolate balls by Verdelux. The company produces five different varieties of Bon Bombs chocolate balls, each sold in 10-packs. You've got classic milk chocolate along with dark chocolate. There are mint chocolate and raspberry dark chocolate options. Each 10-pack contains a total of 100 milligrams of THC or 10 milligrams per chocolate bar. Verdelux also produces a THC/CBD hybrid milk chocolate, containing both 10 milligrams of THC and 10 milligrams of CBD per serving. You can find Bon Bombs in dispensaries all around the city of Seattle, including Greenworks Recreational, which has locations in the Lake City and Greenwoods neighborhoods.
Greenworks and White Rabbit Cannabis are proud partners of Leafbuyer.