California Weed News: September 15, 2017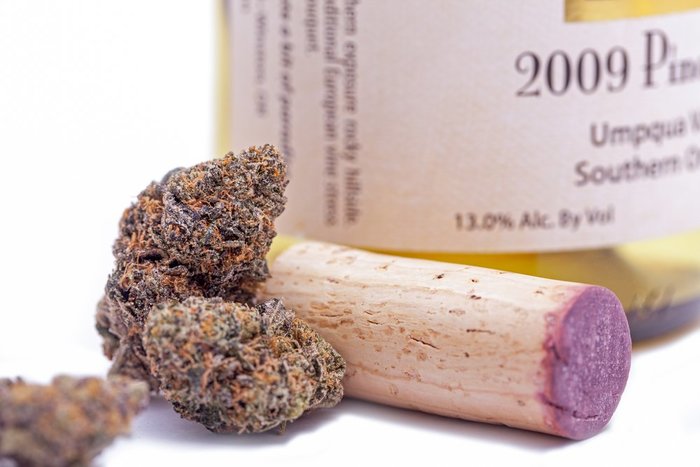 In California weed news, pot-related businesses are booming in anticipation of weed becoming legal for recreational use next year. The legalization for recreational marijuana in California passed by more than 80 percent in the 2016 election.
While cities struggle to figure out how to regulate marijuana businesses are figuring out how to make money with it. The marijuana industry had more than $7 billion in legal sales in 2016. CNN Money reported that the market is expected to bring in more than $21 billion by the year 2020, with Forbes putting estimates at $40 billion. It is the fastest-growing industry in the country, and a variety of businesses are coming up with innovative ways to enter into the marijuana market.
Pot-flavored Beer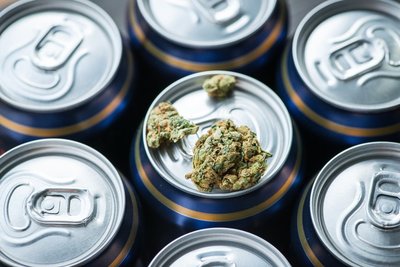 In Petaluma, California, the Lagunitas Brewing Company started selling the first beer infused with the terpenes from cannabis for a limited release. The unmistakable smell that marijuana has comes from the terpenes, which the brewery wanted to combine with their product. The beer, named SuperCritical, contains no THC but has the taste of marijuana. AbsoluteXtracts assisted the brewery in removing the terpenes from the cannabis plants. They then brewed the terpenes with some Yakima Valley hops to make the cannabis-flavored pale ale. So far, Lagunitas Brewing Company has completed orders of more than 120 kegs for establishments in the Bay Area and Southern California. After selling out soon after, they are considering another limited release later this month.
Other breweries have also experimented with making cannabis-infused beer. The Redhook Ale Brewery formed a partnership with Hilliard's Beer, both in Washington state, to make a beer infused with hemp aptly called Joint Effort in 2013. Served on tap, the cannabis beer tap-handle looks like exactly like a bong.
Weed Wine
It isn't only breweries experimenting with cannabis infusion. Wine country tested the waters pairing weed and wine when the city of Santa Rosa hosted the Wine & Weed Symposium in August. Weed, wine, and hors d'oeuvres were served at the buffet-style lunch to combine experts of cannabis with professional winemakers. California Senator Mike McGuire was also at the Sonoma County event to learn more about the industry.
A marijuana collective in Sonoma County called the Legion of Bloom also had a weed and wine tasting event. The collective features a sparkling wine infused with terpenes.
With the marijuana industry making billions of dollars, the alcohol industry is joining the competition with innovative ways to infuse weed and spirits. Many are worried about competing with cultivators for labor and dispensaries for customers. Other entrepreneurs are deciding to embrace the changes and incorporate marijuana into their business plan. The sold-out event brought many people who are not interested in marijuana but could not resist financial curiosity. The estimated value of one acre of marijuana ranges from $200,000 to one million dollars in Sonoma County.
House Rules Committee Blocked a Medical Marijuana Protection
The House Rules Committee voted against a protection amendment for medical marijuana users. The amendment keeps the Department of Justice from spending federal resources to prosecute medical marijuana doctors or patients, but it will now expire September 30 due to the vote. California Republican Representative Dana Rohrabacher first brought the protection bill to congress, and it has been in place since 2014. Rohrabacher defended the amendment, begging his Republican colleagues in a statement published by the Washington Post to vote for the bill, citing federalism, drug cartels, Israel's recent embrace of medical marijuana, and compassion as reasons to protect the amendment.
The states that will be affected should the Department of Justice go after medical marijuana patients are Alaska, Arizona, Arkansas, California, Colorado, Connecticut, Delaware, Florida, Hawaii, Illinois, Maine, Maryland, Massachusetts, Michigan, Minnesota, Montana, Nevada, New Hampshire, New Jersey, New Mexico, New York, North Dakota, Ohio, Oregon, Pennsylvania, Rhode Island, Vermont, Washington, and West Virginia.
City Council in Huntington Beach Bans Recreational Weed Establishments
The Huntington Beach City Council banned the sale of recreational marijuana August 22. Council members plan to monitor the implementation of recreational marijuana regulations in other cities before voting in favor of recreational distribution. Cannabis laws legalizing recreational use allow local communities to regulate sales, and Huntington Beach has voted to ban sales or cultivation for recreational use.
Other California Weed News
Bills to ban advertising marijuana brands are pending with the state legislature in an attempt to make sure children aren't attracted to weed. The proposed bills would regulate marketing, including label and packaging restrictions. The Committee will vote on the marketing ban before Sept. 15.
Cat Packer will be the executive director of the new Los Angeles Department of Cannabis Regulation at City Hall. The Los Angeles City Council voted 13 to 0 for Packer to fill the role. Packer was Los Angeles Mayor Eric Garcetti's choice to head cannabis regulation and was formerly the policy coordinator for Drug Policy Alliance.