Thousands of Offers. Millions in Savings.

Get the best cannabis deals sent straight to you...
Get access to exclusive deals & inside info on community events and giveaways!
Learn About Marijuana In Nevada
---
Frequently Asked Questions About Marijuana in Nevada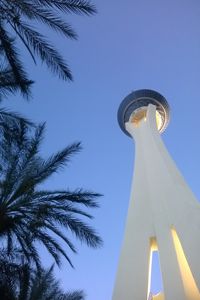 Nevada is a place where freedom, gambling, and broad-minded interests culminate into a paradise of sun and entertainment. Nevada has nearly twenty years of experience with medical marijuana and, in 2016, voters in the mountain-dotted desert oasis approved legislation that would fundamentally shift how the state governs marijuana for adults 21 and older.
Is Marijuana Legal in Nevada?
Yes, Nevada currently has laws in place which make marijuana legally available under specific constraints.
When Did Marijuana Become Legal in Nevada?
Legal recreational marijuana became law in 2016, with the passage of ballot Question 2. The law was enacted on January 1, 2017.
Nevada voters would vote twice on medical marijuana, passing both times in 1998 and 2000.
Where Are Dispensaries Located in Nevada?
As of June 2018, Nevada has 63 operational dispensaries. Medical marijuana laws require at least one dispensary per county. Over 40 dispensaries are located in the greater Las Vegas area.
Are the Dispensaries Medical or Recreational?
Of the 63 operational marijuana retailers, 61 stores serve both medical and recreational consumers. Two dispensaries are medical-only.
Who Can Be a Medical Patient in Nevada? Who Can Purchase Recreationally?
Recreational sales will be available to any person age 21 and older with a valid ID (passports are included).
Nevadans hoping to get new medical cards must first be residents of Nevada and must have a state-approved physician certify that medical use of marijuana could have therapeutic medicinal benefits in the treatment a debilitating illness. Nevada medical patients are typically 18 years or older, but this doesn't mean that patients under 18 are exempt from the program.
Nevada allows patients with a valid out-of-state medical marijuana registration to purchase and consume marijuana from state-licensed dispensaries.
How Do I Become a Medical Patient in Nevada?
Nevada currently recognizes the following conditions, ailments, and diseases impacting the quality of life of its citizens as qualifying conditions:
AIDS

Cachexia

Cancer

Glaucoma

Post-traumatic stress disorder (PTSD)

Persistent muscle spasms or seizures

Severe nausea or pain
The state may add other conditions, subject to petition & approval.
How Do I Become a Medical Patient in Nevada?
There is an application fee of $25 dollars and a $75-dollar enrollment fee to join the medical marijuana program in Nevada. Patients under 18 years of age must have both physician and parent consent. The parent or guardian must register as the child's caregiver and do all purchasing related to the medicine.
Where Can I Consume Marijuana In Nevada?
Public use of marijuana remains an actionable offense in Nevada, carrying up to a misdemeanor criminal penalty (even for medical patients). Smoking is best done in a place that is private, out of view, and not public. Unfortunately, where federal laws overlap with gambling regulations, drug use (cannabis) remains a huge issue for cities like Las Vegas.
Under both recreational and medical marijuana laws in Nevada Public consumption could mean a $600 dollar fine, a misdemeanor charge, and up to six months in jail if caught.
Due to the complex regulatory situation involving gambling, gaming, and the control of drugs and money, many hotels have found it less of a liability to specifically deny the use of marijuana. Since the law specifically prohibits marijuana use on federal lands, in courts, or state and federal prisons and detention facilities, National Parks and Forests are also off limits.
What Do I Need to Get a Job in the Nevada Marijuana Industry?
Anyone wishing to find employment with Nevada's marijuana industry must first receive their agent badge. An agent badge communicates that an individual is qualified and in good standing to sell or process cannabis. Individuals seeking an agent badge must:
Have submitted an application, the name, address, date of birth, social security number, and a copy of fingerprints to the Nevada Division of Public and Behavioral Health

Have pledged not to supply marijuana or marijuana products to anyone not legally allowed to use or possess it

Be at least 21 or older, have no past drug or violent crime convictions

Must not have had a dispensary agent registration revoked previously
After getting a badge, the Leafbuyer jobs board is filled with cannabis jobs across the country - Nevada included.
Is Drug Testing for Marijuana Legal in Nevada?
Many Nevada businesses still operate under state and federal "drug-free workplace" standards that include marijuana use. However, the amount of enforcement of this policy is often on people who are under the influence on the job, rather than those who use within time away from work.
Is Delivery of Marijuana in Nevada Legal?
Delivery from a dispensary to a valid medical marijuana patient is currently legal in Nevada. At this time, it is unclear whether delivery will be legally available to recreational customers.
How Can I Pay for Marijuana in Nevada Dispensaries?
Cash is king in Nevada dispensaries. Some allow debit card on sales transactions, but not credit. Nevada dispensaries are commonly equipped with an ATM on-site.
---
Nevada Marijuana Laws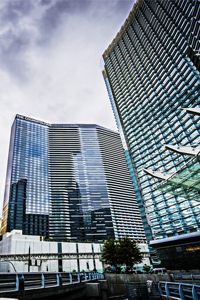 Medical marijuana was first voted on in Nevada in 1998, passing with 58 percent of the vote. In order to verify the initial vote, Nevada beganits tenure with medical marijuana, first, by having another vote. Then, in 2000, the second vote on the Medical Marijuana Act was passed with over 65 percent of the vote, socially codifying the law.
Question 2, which legalized the growth, possession, and use of marijuana in Nevada, was implemented fully on July 1, 2017.
With the passage of Question 2 in 2016, Nevada opened the door to millions of people who can now responsibly, legally purchase and consume cannabis. Recreational and medical marijuana laws are active within the state.
Purchase and Possession Limits
Medical patients age 18 and older can purchase up to 2.5 ounces (70 grams) of marijuana and marijuana products every two weeks. There is no distinction made between marijuana flower, concentrates, or edible products on the medical side.
Recreational customers are able to possess up to:
One ounce (28 grams) of marijuana or

3.5 grams of marijuana concentrates (equivalent to one ounce)
This applies to every adult age 21 and older. There are no such equivalencies for medical patients.
Growing Marijuana at Home in Nevada
For Medical Patients:
At-home cultivation of cannabis in Nevada is allowed for these three reasons:
The nearest dispensary closed or has inadequate volume or the type of medicine (strain type) to treat the patient

There is a lack of mobility for both the patient and/or caregiver that makes travel reasonably demanding

If the nearest dispensary exists more than 25 miles from the patient residence
Patients may grow up to 12 plants, regardless of the plant maturity
For Recreational Consumers:
Adults age 21 and older are able to cultivate up to six plants per individual, with a maximum of twelve plants per residence, only if the individual presides over 25 miles from the nearest dispensary.
All useable cannabis from the plant in excess the legal possession limits is to remain at home. All marijuana cultivation must be done in a locked, secure room or facility out of sight from the public.
For both medical and recreational consumers, the combined total of useable marijuana from any plant cultivated at home in excess of the legally-allowed possession limit is required to remain at home, in a locked and secure place.
Marijuana and Driving in Nevada
Driving in Possession of Marijuana
Transporting marijuana for individual use, as long as the total quantity doesn't exceed the possession limits defined above, is completely legal in Nevada. This does not mean that driving while under the influence of marijuana is a tolerable behavior. Rather, if purchased marijuana or marijuana products remain out of reach and unopened, individuals can safely transport their purchased products by vehicle as long as it remains in Nevada.
Crossing a state line is tantamount to trafficking drugs or engaging in illegal distribution, despite legalization in neighboring California. Both remain criminal offenses.
Simply put: Marijuana purchased in Nevada, should stay in Nevada.
Driving While Under the Influence of Marijuana
At no point does Nevada condone the operational use of motor vehicles while using marijuana or marijuana products. The offense remains a criminal offense with fines and possible jail time. Nevada currently views the following limits as evidence of intoxication:
The driver has smoked or consumed marijuana "to a degree which renders the driver incapable of safely driving or exercising actual physical control of a vehicle"

In a blood analysis, the driver's blood contains at least 2 nanograms per milliliter. of marijuana (THC) or five nanograms per milliliter of marijuana metabolite (THC-COOH)

Upon urinalysis, the driver's urine contains at minimum 10 nanograms per milliliter. of marijuana (THC) or 15 nanograms per milliliter of the marijuana metabolite (THC-COOH)
While driving while intoxicated is expressly illegal under Nevada law, the amounts of marijuana and marijuana metabolite are common points used in the defense as being inadequate to determine intoxication.
Marijuana and Minors
Under current marijuana laws in Nevada, individuals under the age of 21 are prohibited from using recreational marijuana.
Patients under the age of 18 are even further encumbered, not legally able to purchase their own vaporizer or another consumption tool. Patients under 18 years of are required to have their parent consent to be their caregiver, or have their caregiver purchase and deliver the medicine to them. Additional physician documentation is required for all youth patients.
Anyone under the age 21 who is not a valid medical patient could end up with misdemeanor charges and hundreds in fines if they are not in compliance. If someone is caught distributing to minors, they may face fines up to $10,000 dollars with the possibility of life in prison.


Get Exclusive Local Cannabis Deals! Just enter your email address and city in the form below
Your information will remain confidential and will not be sold or otherwise shared.

Questions, comments, suggestions and praise
If you have any ideas, comments or suggestions regarding the site or if you are experiencing problems using the site, please feel free to let us know.
Please wait...processing form.


Thank you! Your message has been received.
We will get back to you shortly.


Thank you for your interest in Leafbuyer! Please complete the form below and upload your resume. We will contact you shortly.
Please wait...processing form.


Thank you! Your message has been received.
We will get back to you shortly.

Leafbuyer complies with state laws regarding access to marijuana-related products. To continue, you must be 21 years of age or older or hold a valid medical marijuana card?

Are you eligible to continue?





We're sorry but we cannot let you continue to use the site.