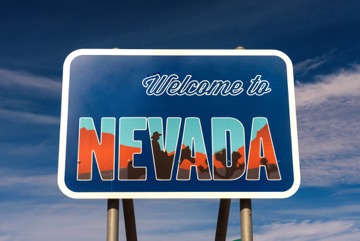 As one of only 10 states where marijuana is legal for recreational use, including neighboring West Coast states California and Oregon, Nevada is at the forefront of marijuana legislation and culture in the U.S.
But while Nevada legalized the recreational use of marijuana in 2016, Nevada's marijuana laws began almost 100 years prior when the state banned marijuana in 1923 amid a two-decade-long, nationwide anti-drug frenzy.
It wasn't until 75 years later, in 1998, that Nevada voters passed the first initiative legalizing medical marijuana in the state, 59 percent to 41 percent. However, per rules required of all constitutional amendments, voters would have to again pass the referendum two years later, which they did in 2000, with 65 percent of the vote.
Learn more about marijuana in Nevada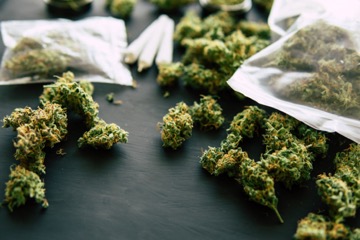 In 2001, Assembly Bill 453 further broadened the medicinal use of marijuana in the state for seriously ill patients, and also decriminalized possession of cannabis in amounts up to one ounce, which rescinded longtime Nevada marijuana laws that imposed harsh felony offenses for the possession of any amount of cannabis, no matter how small.
The next year, in 2002, Nevada attempted recreational legalization with Question 9, but the measure was handily defeated by 61 percent of voters.
In 2006, Nevada again attempted recreational legalization with Question 7, which allowed for a lesser possession maximum of one ounce, compared with Question 9's three ounces. However, the measure was still defeated by 56 percent of the vote.
Finally, on November 8, 2016, Nevada voters legalized the cultivation, possession, and use of marijuana in the state by passing Question 2 with 54 percent in favor of the initiative. The new law, which was enacted on January 1, 2017 when dispensaries opened to the public, allows adults over the age of 21 to possess up to one ounce of marijuana.
Leafbuyer's Featured Nevada Dispensaries
For the best
dispensaries in Nevada
, keep it right here on Leafbuyer.com. We've got all the top dispensaries in the hippest markets across the state, so whether you're looking for a dispensary in Las Vegas or Reno, we're here for you. Our search engine allows you to filter by type and rating, or just click below to jump to your city:
Nevada Dispensaries
Click the map to explore dispensaries in Nevada.
Scoop these deals while they're hot!
Find the hottest cannabis deals near you on wax, edibles, ounces of flower, and much more!
See all deals
Save money, subscribe.
Get Exclusive Local Cannabis Deals delivered to your phone and email!!