Thousands of Offers. Millions in Savings.

Oregon's Top Dispensaries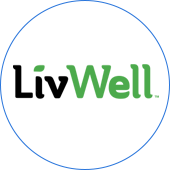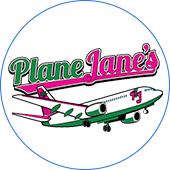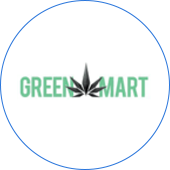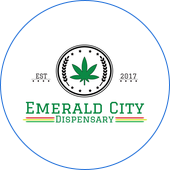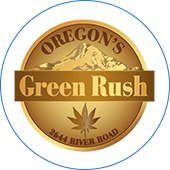 Get the best cannabis deals sent straight to you...
Get access to exclusive deals & inside info on community events and giveaways!
Learn About Marijuana In Oregon
---
Frequently Asked Questions About Marijuana in Oregon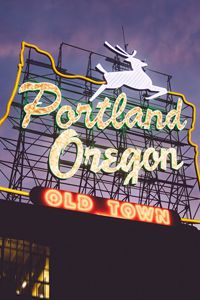 Oregon is home to rugged coastal beaches, densely canopied forests, ocean-side sand dunes, vast plains, a variety of mountain ranges, and a population of nearly four million. Outdoor recreation, art, food, and culture are homestays in craft-focused Oregon. As the first state in the U.S. to decriminalize small amounts of marijuana, Oregon has remained a force of progress when it comes to marijuana reform for the last four decades.
Is marijuana legal in Oregon?
Oregon has legalized marijuana as both a medical treatment option and an adult recreational intoxicant.
When did marijuana become legal in Oregon?
Marijuana was first decriminalized in Oregon in 1973, moving possession from prison time and high fines to much more manageable fines. In 1998, Oregon passed Measure 67 titled the "Oregon Medical Marijuana Act", a measure that both treats the sick and advanced marijuana reform. Sixteen years later, in 2014, Oregon joined Colorado and Washington in legalizing marijuana recreationally.
Where are the dispensaries?
There are over 300 actively registered
dispensaries in Oregon
, with more expected to be licensed in both medical and recreational markets. The state allows cities and jurisdictions to ban marijuana cultivation and sales and, as of March 2017,
73 cities and 16 counties
have prohibited licensed marijuana businesses.
Are they Med or Rec dispensaries?
Oregon has both medical and recreational dispensaries. Due to the slow creation of the licensing process for recreational dispensaries, lawmakers in Oregon created an emergency law that allowed medical dispensaries to sell marijuana recreationally beginning October 1st, 2015.
Since the Oregon Department of Health oversees the medical marijuana program and the Oregon Liquor Control Commission is in charge of running the recreational program, licensed dispensaries will have to choose which focus they want - medical or recreational - once the rules governing recreational dispensaries have become law. The first recreational-only licensed dispensaries in Oregon opened doors October 1st, 2016, nearly two years from when the measure was passed.
Who can be a medical patient in Oregon? Who can purchase Recreationally?
Recreational purchases can be made by any individual age 21 or older. Medical patients are not burdened by an age requirement; instead, the patient must be diagnosed by a doctor in good standing as having one or more of the following conditions or diseases limiting quality of life:
HIV or AIDS
Seizures
Alzheimer's disease
Glaucoma
Cachexia
Cancer
Nausea
Persistent muscle spasms
Post-traumatic stress disorder
A recommending physician (M.D. or D.O.) may additionally request a disease or condition be added to the list. Pediatric and youth patients under 18 years old must have their parent or legal guardian purchase, possess, and administer the medical cannabis products on the behalf of the patient.
How do I become a medical patient in Oregon?
After a qualified health professional has recommended medical marijuana to you as a valid treatment, anyone seeking to become a medical patient must next use the physician certification to register with the state. This is done by
submitting an application
, which must be renewed every year, with a $200 fee.
Where can I smoke?
According to the revised rules for
both medical and recreational markets
, the use of marijuana or marijuana-infused products is not to be done in "a place to which the general public has access and includes, but is not limited to, hallways, lobbies, and other parts of apartment houses and hotels not constituting rooms or apartments designed for actual residence, and highways, streets, schools, places of amusement, parks, playgrounds and premises used in connection with public passenger transportation."
The law further comments that "consume" applies equally to smoking, vaporizing, eating, and applying cannabis or cannabis-infused products. It does appear that the state is reviewing
limited social use
.
How much does marijuana cost in Oregon?
Oregon is home to some of the most-affordable marijuana prices in the country. For both medical and recreational, an ounce of flower costs between $200-$250 on average. An 1/8th costs between $25-$40 on average between both industries, while one gram of marijuana concentrates average between $40-$65.
How much marijuana can I buy and possess in Oregon?
Oregon has set limits based on the type of marijuana or marijuana-infused product (edibles, oils, etc.) that an individual may possess. These limits also vary based on whether an individual is in public and if he or she is a medical patient.
Medical patients may possess up to 24 ounces of usable marijuana at any time or the equivalent at any time. This includes:
16 ounces of a medical cannabinoid product in solid form (such as butter)
72 ounces of a medical cannabinoid product in liquid form (such as oil)
16 ounces of a cannabinoid concentrate
Five grams of a cannabinoid extract
Four immature marijuana plants
or 50 seeds
In comparison, recreational customers are limited to:
One ounce (28 grams) of usable marijuana flower
6 ounces of a cannabinoid product in solid form
72 ounces of a cannabinoid product in liquid form
Five grams of cannabinoid extracts or concentrates
Four immature marijuana plants
or ten marijuana seeds
Can I grow marijuana? How many plants?
A registered medical patient or their designated grower
may cultivate up to six plants for an individual patient
. Depending on where you are living, such as in a city, residential area, or rural area, the total amount of plants that may be cultivated on one site increases. In the city, a grower may cultivate as many as 12 mature plants for two separate patients. Outside of city limits, and the number of plants that may be grown increases to 48.
Recreational consumers
may grow as many as four plants
in a locked, secure, and out-of-public view.
How do I get a job in the marijuana industry of Oregon state?
You must be an Oregon resident 21 or older. The state requires you to first complete an educational program available for free online, which includes key information about marijuana laws in Oregon, health, and a variety of other industry related topics. After you have reviewed the materials, you must take a test, passing with at least 70%. After passing the exam, you may submit your completed application, including your exam results and a copy of a state-issued ID card, and pay the $100 initial and renewal licensing fee.
Is Drug testing for marijuana legal in this state?
Marijuana legalization for medical and adult use protects individuals from criminal prosecutions on a state, but not federal, level. As long as marijuana remains a federally illegal substance, employers can still punish an employee - including firing them - for the use of marijuana on or off the job.
Under no circumstance does the legalization of recreational marijuana or possessing a valid medical registry card allow an individual to be under the influence while at work.
Is Delivery legal?
Delivery of
retail marijuana
is possible for recreational consumers, but not for
medical
patients at this time.
How to pay for marijuana in Oregon dispensaries?
Due largely to the continued federal prohibition of marijuana, banking and financial services
remain a problem across the industry
. In Oregon, dispensaries accept cash or debit card. Any purchase made using a debit card will be run as an ATM transaction, ultimately providing cash for all sales.
---
Oregon Marijuana Laws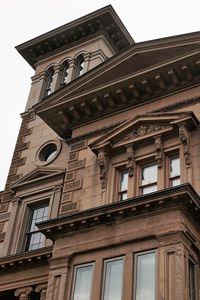 Oregon has been advancing progressive marijuana laws since the early 1970s, becoming the first state in the US to decriminalize possession under a certain amount. The next major legislative shift on marijuana policy came to Oregon in 1998, when voters passed the
Oregon Medical Marijuana Act
. The vote was approved by 55% of voters, passing the measure into law. The latest act of reform, Measure 91, was on the 2014 ballot, passing with 56% of the vote.
While both medical and recreational dispensaries are open and operating, Oregon marijuana laws still carry penalties, including fines and criminal charges, for anyone caught breaking them.
Recreational customers
in Oregon have different possession limits than medical patients. In public, a medical patient may possess as much as 24 ounces whereas a recreational consumer is limited to one ounce. At home, though, a recreational consumer may possess up to eight ounces at home.
Medical and recreational markets each define different possession equivalencies. For recreational customers, one ounce of marijuana flower is equal to:
16 ounces of a cannabinoid product in solid form (such as butter)
72 ounces of a cannabinoid product in liquid form (such as tincture)
Five grams of cannabinoid extracts or concentrates (such as wax)
Four immature marijuana plants
or ten marijuana seeds
In comparison,
medical patients
or their registered caregiver may possess up to:
6 ounces of a medical cannabinoid product in solid form
72 ounces of a medical cannabinoid product in liquid form
1 pound of cannabinoid concentrates
Five grams of a cannabinoid extract
Four immature marijuana plants
or 50 seeds
Any recreational consumer caught exceeding the one-ounce in public possession limit is subject to a $650 violation. For any medical patient or caregiver caught in excess of 24 ounces are subject to criminal penalties, including
misdemeanor charges
.
Driving while Intoxicated
Under no circumstance is an individual to drive while impaired by marijuana. Driving under the influence of intoxicants carries criminal charges, civil fines up to $6,250, up to one year in jail, and the suspension of your driving license for at minimum 30 days.
Driving while in possession of marijuana
All registered medical patients, caregivers, or growers, as well as all recreational customers, may transport up to the possession limits defined by the state. Though marijuana is now legal in both Washington and California, interstate travel with marijuana may still be prosecuted as drug trafficking, though this is unlikely.
If you are just taking a drive somewhere else in the state, transporting marijuana is no problem, as long as you are not under the influence at any point you are driving.
Marijuana Use by Minors
The
Oregon medical marijuana program
allows patients under the age of 18 to be registered with the program and receive treatment. In order to do so, the parent or legal guardian must become the patient caregiver and be responsible for purchasing and dispensing medicine to their child as necessary for treatment. Pediatric patients and those under 18 are required to have their case evaluated by more than one physician. Additionally, parents are required to give written consent to the treatment and be informed of the possible risks.
All others under the age of 21 may face fines and criminal charges for possessing or using marijuana products, including misdemeanor charges carrying up to one year in jail.
Growing Marijuana at Home
Medical patients may
cultivate
as many as six plants for personal use with a maximum per residence of 12 plants (two patients under one household). Recreational consumers are able to grow up to four plants per residence, but no more.
Places to Consume Legally
Marijuana may not be smoked, vaporized, eaten, or applied in any place defined as public. Public places may include:
The lobby and hallway of hotels and apartment complexes not designed for actual residence
Highways, streets, and public roads
Preschools, elementary and secondary school, and other child care facilities
Amusement parks, including water parks
City parks and playgrounds
On public transportation
In a correctional center or detention facility
Consumers are best removed from legal penalties when consuming in private residences.


Get Exclusive Local Cannabis Deals! Just enter your email address and city in the form below
Your information will remain confidential and will not be sold or otherwise shared.

Questions, comments, suggestions and praise
If you have any ideas, comments or suggestions regarding the site or if you are experiencing problems using the site, please feel free to let us know.
Please wait...processing form.


Thank you! Your message has been received.
We will get back to you shortly.


Thank you for your interest in Leafbuyer! Please complete the form below and upload your resume. We will contact you shortly.
Please wait...processing form.


Thank you! Your message has been received.
We will get back to you shortly.

Leafbuyer complies with state laws regarding access to marijuana-related products. To continue, you must be 21 years of age or older or hold a valid medical marijuana card?

Are you eligible to continue?





We're sorry but we cannot let you continue to use the site.