Marijuana Vacations: Portland is the Pot Land of Your Dreams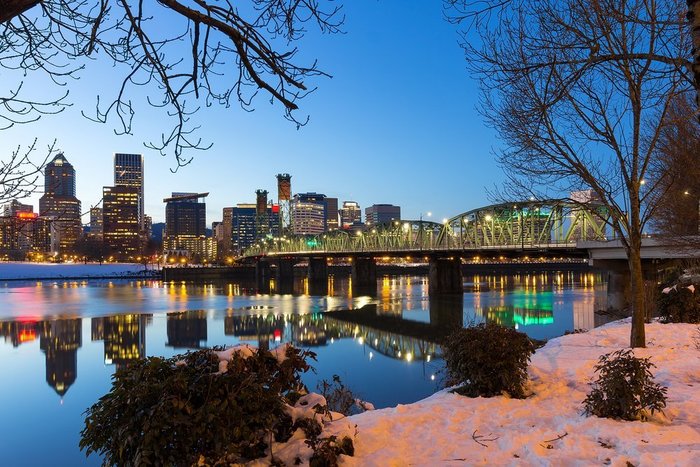 Are you a secret cannabis enthusiast? Do you sneak puffs when no one else is around? Do you write for marijuana blogs under a false name? Do you avoid having people over to your house out of fear that they might find your closet pot-growery and turn you in? In other words, are you a cannabis user who lives in a non-legal state?
My heart goes out to you. Sometimes it can be easy to take for granted living in one of only eight states that have legalized both recreational and medical marijuana. The good news is, you can visit any of these legal states and take a marijuana vacation. First stop? Potland (er, Portland)!
What to Do During Your Marijuana Vacation
The state of Oregon legalized recreational marijuana in 2015, with laws taking effect at the stroke of midnight on January 1, 2016. Since then, residents and visitors to this Northwest state have been reaping the benefits. The positive effects of the legalization of recreational and medical marijuana have been apparent across the state and are most notable in Oregon's largest city: Portland.
For the past several decades, Portland has been known for its rapid growth, hipster feel, and general wackiness. (While you're in town, keep a running count of how many times you see the phrase "Keep Portland Weird!" around the city.) And since 2016, it has also become known for an openness to cannabis use and a strong support for marijuana businesses. While it's still illegal to use pot products in public, there's still plenty you can do once you're already high.
First thing's first: Let's get you to a dispensary. Fortunately for you, Portland has really jumped onto the weed bandwagon. The city features over 150 dispensaries for you to choose from, each with its own selection of bud, edibles, oils, tinctures, edibles, and even caviar. Many dispensaries have a website featuring products and prices if you want to be prepared before you go shopping, but if you're looking for a general estimate of what you might spend, keep in mind that the average cost for an ounce of weed in Portland is around $235.
Are you looking for a great deal on concentrates or edibles in the Milwaukie, Oregon area? Check out Top Hat Express; they provide awesome deals on their Leafbuyer profile.
Here's our list of the five best dispensaries in the Portland area.
Catch a Concert at the Crystal Ballroom
Now that your bowl is packed and ready to go, it's time to hit the town. My first recommendation for your marijuana vacation isn't just for stoners, but it's one that you'll definitely want to experience with a buzz. Look up concerts at the Crystal Ballroom that coincide with your visit, and get tickets to the one that's most likely to make you dance. This historic venue has a badass history, and it's equipped with a mechanical dance floor (you read that right) that "floats" with the dancing audience. It's an experience you won't want to miss, and one that can only be improved with a toke or two beforehand.
Want to learn more about marijuana legalization in Oregon? Interested in finding delightful weed and coffee pairings? Or maybe you just want to have a good time touring the area without worrying about who's going to be the designated driver. Whatever your reason, marijuana tours are a great way to spend some time exploring the local sights and neighborhoods. Check out our favorite tours and pick the one that best suits your needs!
Visit (and Join) the NW Cannabis Club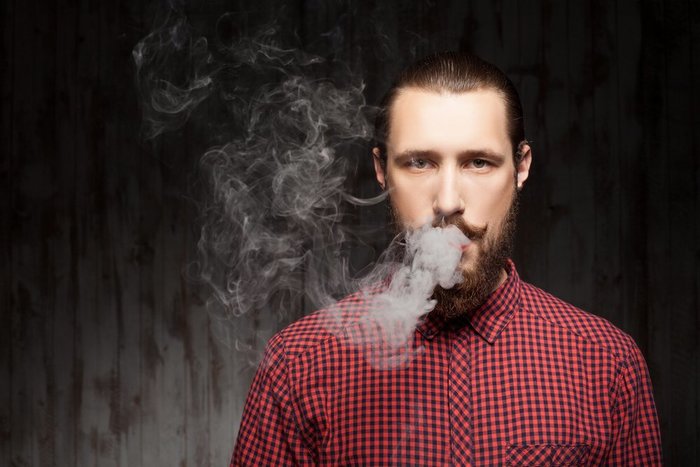 I'm not going to lie to you, I'm just finding out about this now. Portland is home to the NW Cannabis Club, a social hangout for pot users that allows them to smoke, vape, or generally consume marijuana in a public place. Much like a regular bar, this place has a foosball table, shuffleboard, pool, and a great lounge area. Unlike a regular bar, alcohol is not permitted. But let's be honest here, who cares about that when you're there to smoke weed? Now if you'll excuse me, I need to go sign up for a $20 lifetime membership.
Order In
Whether you're finally ready to open that box of Voodoo Donuts that you picked up earlier in the day or you're just too beat to go out, why not treat yourself to some delivery? That's right, in the beautiful city of Portland, pot can be delivered right to your door. If you're taking this vacation to do some exploring, chances are you won't actually need your weed to be delivered to you because you're likely to have stumbled across multiple dispensaries throughout your wanderings. But ordering marijuana for delivery is definitely an experience, and if you want to stay in for the evening, why not give it a try?
Where to Stay
You've got your plane ticket, you've got your itinerary, now all you need is a place to stay. If you're coming to Portland for a marijuana vacation, you may as well complete the package by finding lodging that allows for on-site consumption. Fortunately for you, we've already done the research on that. Check out some of Portland's best 420-friendly hotels and bed & breakfasts and book the perfect place to rest your head.
Pro tip: Airbnb is also a solid option here, as hosts will often include "420-friendly" in the description if smoking is allowed on the property.
Marijuana Laws to Live By
Of course, just because recreational marijuana is legal in Portland, that doesn't mean that you can't still get in trouble for it. Before you take your marijuana vacation, make sure you brush up on Oregon's laws (including how much weed you're allowed to have on you as a recreational user). Now go ahead and double check your travel itinerary, and don't forget your toothbrush. Enjoy your marijuana vacation to Portland!