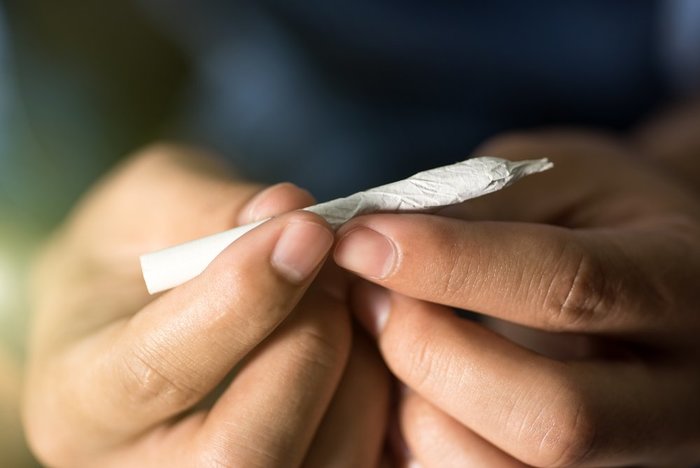 In the past three years, Oregon, and Portland in particular, has experienced a significant population increase. According to a report by Portland State University's Population Research Center, Oregon's population jumped from 4,076,350 in 2016 to 4,141,100, which is an increase of 64,750 people. Although this may not seem like a lot, Oregon continues to welcome in lots of out-of-state residents who are interested in a change of scenery in addition to the state's developing marijuana industry. Let's take a look at how Portland has progressed in recent years, paying special attention to their increasing number of marijuana dispensaries.
Oregon's "Early Start" Program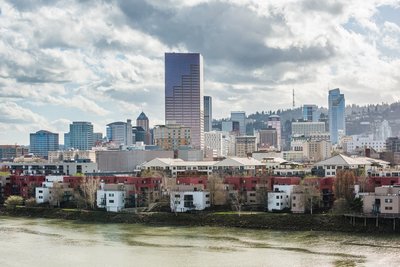 Although Oregon recreationally legalized marijuana in 2015, the state was still working out kinks in 2016. For example, once recreational marijuana became legal in October of 2015, no permits were issued for recreational sales. However, a solution was proposed, which consisted of the state's "Early Start" program. This "Early Start" program allowed medical dispensaries to hold and sell a limited amount of marijuana for sale to recreational customers.
However, this program was created for the sole purpose of acting as a placeholder until recreational licenses were issued. The "Early Start" program expired on December 31st, 2016, and recreational licenses were supposed to be issued at the end of that year.
Oregon's First Administered Recreational Marijuana Licenses
Furthermore, The Oregon Liquor Control Commission (OLCC) approved of their first recreational marijuana licenses in May of 2016 in addition to approving eight growers under their new regulatory system, as stated by Oregon Public Broadcasting. This is positive news, but Mark Pettinger, an OLCC spokesperson, expressed how the agency's main goal was to approve growers first so that they could establish a proper supply chain before approving dispensaries.
Although this was a good idea in theory, many medical dispensaries struggled to keep their businesses afloat since they weren't able to receive their recreational licenses for quite some time. As of April 2016, there were over 72,000 Oregon medical marijuana consumers, according to Oregon Live. And that's not even counting the residents and tourists who are interested in purchasing recreational marijuana instead.
Unfortunately, due to OLCC's lengthy recreational license approval process, a large number of dispensaries were stuck in a limbo phase between receiving their recreational marijuana licenses and the state's deadline to end early marijuana sales. Several dispensaries had to shut down their shops until they received their OLCC recreational license, because they couldn't afford to stay open by only serving medical consumers, as stated by Oregon Cannabis Connection.
Recreational Marijuana Customers Taking Their Business Elsewhere
Because a large majority of Portland medical dispensaries temporarily closed their shops, many customers had no choice but to go to other dispensaries that could serve them, which often meant going across the border to Washington, where they were able to find the products they were looking for. Several Portland dispensary owners expressed frustration with how many of their customers prefer purchasing marijuana in Washington since they have a larger variety of products and more affordable prices than in Oregon, as mentioned by Oregon Cannabis Conenction.
In addition, as a result of the extensive OLCC recreational licensing process, many dispensaries had to lay off their employees, and regular customers were forced to get their marijuana elsewhere. As of December 2016, there were 216 licensed marijuana OLCC retailers/dispensaries; however, only 178 of those have active recreational licenses, according to Oregon.gov.
Portland Dispensaries' Figures
The number of Portland dispensaries has increased in recent years, and as of April 2016, it was reported by Oregon Live that there were 167 total dispensaries, and there were 418 registered medical marijuana dispensaries statewide.
Fortunately, as of January 4th of 2017, 257 recreational marijuana applications have been approved, which includes many Portland dispensaries. The process was not easy, though, and many dispensary owners who filed applications to receive their OLCC license had to endure long waits, lack of follow-ups, and no progress as far as inspections go.
Inspections are the last step before receiving a license, and the OLCC delayed this part of the process significantly, as stated by Oregon Cannabis Connection. There are several reasons for the application delays, including inattentive landlords, issues with local regulations, rule changes, and so on.
Portland Dispensaries' Progress
Overall, there has been a decent amount of progress that has taken place in Oregon, and Portland dispensaries specifically. However, the recent changes OLCC implemented threw many Oregon dispensary owners off, especially because of the extensive and lengthy recreational marijuana licensing approval process.
In general, Portland dispensaries have added more of a variety of products into their inventory to compete with Washington in addition to implementing loyalty reward programs and daily weed specials as a way to attract new customers. The recreational marijuana market in Oregon continues to grow and evolve, and dispensary owners need to utilize creativity and innovation to captivate new customers and satisfy their current ones.
Interested in purchasing some quality concentrates in Portland? Check out Happy Leaf, a popular medical and retail dispensary with great cannabis deals!
If you're an out-of-towner looking to stay in a cannabis-friendly hotel in or near Portland, read the article here to find some of the best spots:
Four 420-friendly Hotels in or Near Portland, Oregon
Happy Leaf is a proud partner with Leafbuyer