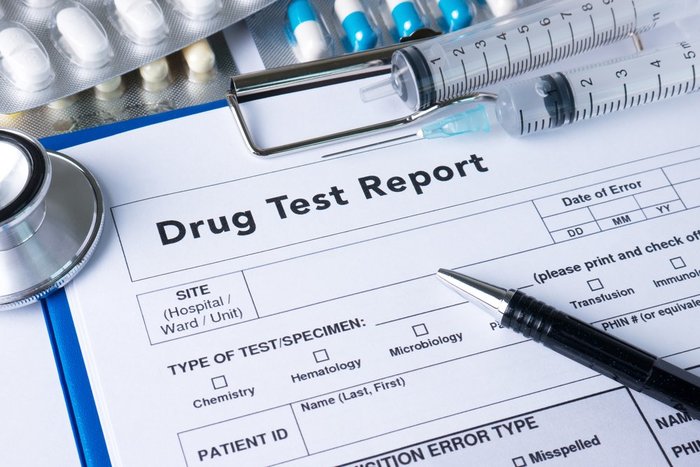 MADISON, Wis. — Rep. David Bowen (D-Milwaukee) told the Isthmus via an email that he will propose a bill on Friday that would ban employers in Wisconsin from drug testing potential employees for marijuana. The bill would also ban employers from using a positive THC test as a reason to withdraw an offer of employment. The exception would be for employees with positions operating heavy machinery, and the ban would apply to both the public and private sectors.
Bowen says someone who may have had some marijuana weeks or months prior to a job interview should not be penalized, just as someone who may have had a few alcoholic beverages a few days before a job interview would not be penalized. He added that he is in favor of marijuana legalization, adding that in the meantime people shouldn't "be stigmatized for using a substance whose effect on society is less negative than society's reaction to it."
The Wisconsin chapter of NORML (National Organization for Reform of Marijuana Laws) plans to be at the Capitol Friday in hopes of talking to legislators and educating them about cannabis. NORML lobbies all over the country for cannabis legalization in states where marijuana is illegal by educating the public about cannabis and the benefits of marijuana legalization.
A study in 2017 done by the National Academies of Sciences found that people who use marijuana are no more at risk on the job than non-marijuana users. Marijuana legalization advocates also cite a study done by the National Bureau of Economic Research in 2016 that found legal medical marijuana states had higher employment rates among adults over 50 years old.
Wisconsin NORML says that urine tests are not accurate because marijuana can be detected in urine for several weeks or months after use. Eric Marsch, an organizer with NORML, says that drug testing also persecutes medical patients by denying employment, which in turn leads to poverty. He also says that with 30 states having legalized some form of marijuana, it just doesn't make sense to criminalize recreational marijuana use.
NORML expects that most of Wisconsin's Republicans will oppose Bowen's bill, even though residents in the state are in strong support of decriminalization and legalization. He added that with continued attention and the group's informative efforts, along with supporting politicians who advocate for marijuana, legalization will happen eventually.
Some decriminalization has already taken place in the state. A bipartisan group of lawmakers introduced a bill that successfully reduced the penalty for possessing less than 10 grams of marijuana from six months in jail and a $1,000 fine to just a $100 civil fine. CBD oil was legalized in the state for patients with written approval from their doctor in April of 2017.
Candidate for Governor Will Pardon Non-violent Marijuana Convictions
Many cities and states are decriminalizing marijuana, and one of Wisconsin's Democratic candidates for governor is saying that if he is elected, he will pardon all non-violent minor marijuana convictions, according to The Hill. The gubernatorial candidate and former chairman of the Wisconsin Democratic Party, Matt Flynn, is also an advocate of marijuana legalization and has repeatedly called for legalizing the drug. Flynn is running against Republican Gov. Scott Walker, a two-term governor who has never given a pardon since he was elected governor in 2011.
The American Civil Liberties Union conducted a national poll last November and found that 91 percent of Americans want criminal justice reform, and 59 percent of Wisconsin residents are in favor of legalizing marijuana in the state. Flynn is leading the Democrats in the race so far, having raised $351,000. If he wins the election in November, Wisconsin could be on its way to becoming a legal marijuana state.