Top Hat Express

11916 SE 22nd Ave, Suite B
Milwaukie, OR 97222
971-272-1825

Retail

Medical
Conveniently located where McLaughlin Blvd intersects with Bluebird and 22nd Ave in Milwaukie, Oregon.
We offer the best medicinal and recreational cannabis in the Milwaukie/Clackamas area. Serving the area for almost three years with exceptional service and great prices.
Across the street from the River Roadhouse Bar and Grill.
Hours of Operation
Tuesday
8:00 AM - 9:30 PM
Wednesday
8:00 AM - 9:30 PM
Thursday
8:00 AM - 9:30 PM
Saturday
10:00 AM - 9:30 PM
Sunday
12:00 PM - 8:00 PM
This dispensary does not have any deals online.
You can find deals now at these nearby businesses:

Top Shelf Budz
2.1 mi from this location

Papa Buds
4 mi from this location

Mindrite
6.8 mi from this location

Green Mart
9.3 mi from this location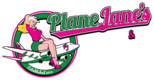 Plane Jane's
9.7 mi from this location

Emerald City Dispensary
23 mi from this location