Thousands of Offers. Millions in Savings.

Get the best cannabis deals sent straight to you...
Get access to exclusive deals & inside info on community events and giveaways!
---
Frequently Asked Questions About Marijuana in Maine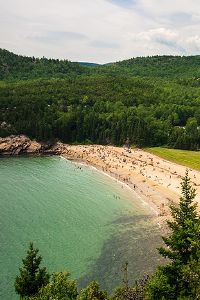 Maine is one of the northernmost states in the continental U.S., sharing over 600 miles of border with our Canadian neighbors and holding a population of 1.3 million Americans. Maine is known for its candy-striped lighthouses, delicious fresh lobster, rocky shores, and wide-open spaces. In the years to come, the state will become a force aiding marijuana legalization in the Northeast United States, generating millions of sales and inspiring tourists and lawmakers, alike.
Is marijuana legal in Maine?
Maine has done three things to legalize marijuana:
Made marijuana or marijuana-infused products available to individuals who have certain medical conditions.
Made the possession of marijuana under certain amounts a civil - not criminal - penalty.
Made the use, sale, possession, and cultivation of marijuana legal for adults 21 or older.
When did marijuana become legal in Maine?
Voters in Maine first legalized the medical use of marijuana in 1999, allowing a qualified medical professional to recommend marijuana to individuals with certain qualifying diseases or conditions. The Act, however, failed to create a way for registered individuals to purchase marijuana and marijuana products.
In 2009, voters would again pass a ballot measure to allow medical marijuana, this time expanding the accepted diseases and conditions as well as increasing the possession limits. Most importantly, this version of the Maine Medical Use of Marijuana Act created a framework for dispensaries and businesses to open in Maine. The same year, Maine lawmakers would decriminalize marijuana under 2.5 ounces.
November 8, 2016, brought a huge change to Maine with voters approving a measure that legalized the recreational sale and use of marijuana for adults. The legislature when into effect on January 30, 2017, and it allowed people of Maine to possess up to 2.5 ounces of marijuana as well as growing up to 6 mature cannabis plants. Purchasing recreational marijuana will not be available to adults until early 2018.
Where are the dispensaries?
Currently, Maine has eight medical dispensaries, with each being located in a different area of the state. The law legalizing the recreational use of marijuana does not set a limit on
the number of retail dispensaries
or marijuana social clubs licensed in the state. Instead, the number of licenses or marijuana businesses operating in a city or county are up to the local government.
Are they medical or recreational dispensaries?
Currently, only medical dispensaries and delivery services. are open for business Though it is legal to possess, cultivate, and use marijuana for adults 21+, recreational dispensaries are not expected to be
fully operational in Maine until early 2018
. However, adults are allowed to be gifted marijuana as long as there is no payment.
Who can be a medical patient in Maine? Who can purchase recreationally?
The state of Maine has delayed the implementation of recreational marijuana sales until February 1, 2018. Those 21 or older may legally purchase recreational marijuana from dispensaries in early 2018, once the legislation has been set. Maine allows persons of any age to register with the state medical marijuana registry. In order to register, a person must be diagnosed by a medical professional (an M.D., D.O., or nurse practitioner) as having one of the following conditions or diseases:
Cancer
Glaucoma
HIV or AIDS
Hepatitis C
Amyotrophic lateral sclerosis (ALS)
Alzheimer's disease
Nail-patella syndrome
Post-traumatic stress disorder (PTSD)
Inflammatory bowel disease
Medical marijuana may also be recommended for a disease or medical condition or its treatment that produce any of the following:
Chronic or intractable pain which has not responded to traditional treatments or surgery for at least six months
Cachexia or wasting syndrome
Severe nausea
Seizures, including typical of epilepsy
Severe and persistent muscle spasms caused by dyskinetic and spastic movement disorders and other diseases (such as Parkinson's)
Residents may petition to add conditions and diseases to this list.
How do I become a medical patient in Maine?
After receiving a certification from a health professional, the patient may access the applications and forms needed to verify the patient's identity, place of residence, medical condition(s), and criminal history on the Maine
Division of Public Health Systems
website. There is no fee for patients to apply or renew their registration card.
Where can I smoke?
Maine does not allow recreational or adult-use consumers to use marijuana in public, though the state does allow for the licensing of marijuana social clubs. For now, private residences are the safest bet. Smoking or consuming marijuana in public is against the law and is punishable by a fine of up to $100.
Medical patients may not
smoke marijuana
on any form of public transportation or in any public place. Additionally, marijuana can never be possessed in or consumed on federal property, in a school bus, on the property of any preschool or primary or secondary school, in any detention center or correctional facility, or in a way that would constitute negligence or put others at risk.
How much does marijuana cost in Maine?
The price of marijuana flower and products solely depends on demand, quality, location, and availability. Currently, an eighth of medical marijuana costs between $35-$45 and around $250 for an ounce.
At this time, there is no price information for recreational marijuana.
How much marijuana can I buy in Maine? How much can I possess?
Both medical and recreational consumers can possess no more than 2.5 ounces of marijuana at any time. While medical patients may only possess 2.5 ounces at any one time, they may purchase as much as five ounces per month. Dispensaries, however, can only sell 2.5 ounces to a medical patient in any fifteen-day period.
Recreational users can possess up to 2.5 ounces of marijuana, however, they can not possess more than 5 grams of concentrate at a time. If a person were to possess more than the allowed limit then he or she could be incarcerated for 10 years and have a maximum fine of up to $20,000. Edibles are not yet legal for recreational use and they can not be possessed by anyone other than a medical patient or caregiver. This restriction will be lifted on February 1, 2018.
Can I grow marijuana? How many plants?
Under both medical and recreational marijuana laws in Maine, growing your own weed is legal. Medical patients, caregivers, and recreational consumers may grow as many as 6 mature, flowering plants and up to to 12 immature plants or seedlings at any time. Possessing more than 6 plants carries a hefty fine and up to 10 years imprisonment.
How do I get a job in the marijuana industry of Maine?
It is unclear at this time how employee licensing will work for a recreational dispensary or social club employee. To get a job at a medical marijuana dispensary in Maine, you must be a resident 21 or older. First, you must be issued a registry identification card, renewed annually for
$25.
Additionally, you must pay an annual $31 fee for a criminal background check. Drug-related criminal offenses will prevent your application from being approved.
Is drug testing for marijuana legal in this state?
Maine has several protections in place for medical patients against discrimination in the workplace, but under no circumstance is an employer required to allow a patient to use marijuana while at work. Any patient who is suspected of being intoxicated is not protected from disciplinary action associated with being intoxicated at work, including drug-testing procedures. It is expected that recreational consumers will also be prohibited from consuming marijuana while at work.
Is Delivery legal?
Maine allows
delivery of medical marijuana
products directly to the patient. Deliveries from dispensaries may be accepted by either the patient or a caregiver.
How to pay for marijuana in Maine dispensaries?
Maine does not require insurance companies to cover medical marijuana and Federal law still cites marijuana as a harmful narcotic. The combined result: marijuana is purchased using cash. ATMs are often available inside most dispensaries for your convenience.
---
Maine Marijuana Laws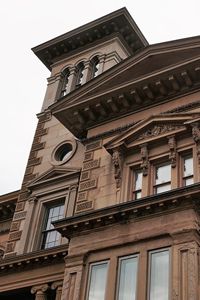 Maine has nearly twenty years of medical marijuana history. Voters in the state first approved the medical use of marijuana in 1999, passing with over 60% of the vote. The act provided doctors with a way to certify, based on current
scientific evidence
, the use of marijuana to alleviate symptoms of various medically-demanding conditions and diseases. From 2000 until 2009, the medical marijuana program lacked the ability to license dispensaries, so instead patients were to either (a) grow their own or (b) allow a caregiver to grow on their behalf.
In 2009, voters in Maine revamped their medical marijuana laws. Patients were facing minimal access to medicine, and no formal process existed to add diseases to the approved list. The new rules allowed medical dispensaries and production facilities to be licensed, with at least eight dispensaries guaranteed.
That same year, legislators in Maine further decriminalized marijuana possession. By replacing the criminal penalties for possessing up to 2.5 ounces of marijuana with civil fines, the state drastically lowered the number of individuals sentenced to jail time for basic drug possession.
In 2016, Maine took it one step further, joining the ranks of states with full adult-use legalization. Adults 21 and older may now legally purchase, possess, grow, gift, and use marijuana. The law took effect January 30th, 2017, yet the licensing of dispensary locations is not expected until early 2018.

Purchase and Possession Limits
Medical patients can purchase up to five ounces in any 30-day period; however, a dispensary may only sell 2.5
ounces
of marijuana to a qualified patient or their caregiver every 15 days.
Recreational consumers can purchase or possess up to 2.5 ounces at any time. Additionally, recreational consumers may purchase as much many as twelve seedlings or immature marijuana plants.
Both patients and recreational consumers may gift or transfer up to 2.5 ounces without payment to another individual 21 or over as long as it is not advertised. Any individual caught in possession of more than 2.5 ounces at any time may be fined as much as $1,000 and sentenced to up to six months in jail.
Driving While Intoxicated
Maine does not allow any person to operate, navigate, or be in actual physical control of any type of motor vehicle, including aircraft, motorboat, snowmobile, or all-terrain vehicle under the influence of marijuana. This applies equally to both medical and recreational consumers.
For the time being, the state has yet to update their operating laws concerning driving while under the influence of marijuana, despite efforts in 2016 to define a limit of THC which would be
acceptable to determine intoxication
.
Any person caught driving while intoxicated by marijuana may experience the following
legal issues
:
90 days suspended driver's license
Up to a $2,000 fine
Up to one year in jail and one year probation.
Driving while in possession of marijuana
Maine allows patients and caregivers to transport marijuana, given the products never leave the state or country and are not consumed while the patient is driving or the vehicle is moving. Additionally, a registered dispensary may deliver marijuana to a patient or their caregiver.
Similarly, recreational consumers may transport marijuana within state boundaries.
Any person driving beyond the borders of Maine may find themselves with a criminal trafficking charge, which can include as much as five years in prison. Any person under 21 who is not a medical patient caught transporting marijuana is subject to having their driver's license
taken away for up to five years.
Marijuana Use by Minors
Under recreational marijuana laws in Maine, purchases can only be made by adults 21+. A patient may register for the medical marijuana program on their own when they turn 18. Before that time, a pediatric patient is required to have two physicians (the certifying physician and a consulting physician) perform an examination to determine if medical marijuana could be helpful. Additionally, the parent or legal guardian must sign up as the primary caregiver for the minor in question.
Any person caught selling or distributing marijuana to children is subject to fines of up to $5,000 and as many as five years in prison. If the minor is caught in possession of marijuana, they are subject to civil penalties, not criminal charges, of up to $1,000 depending on the volume of marijuana seized.
Growing Marijuana at Home
Both medical and recreational consumers may
grow marijuana at home
. Medical patients or their caregiver may cultivate as many as six mature (flowering) plants while possessing up to twelve additional immature (non-flowering) plants.
Places to Consume Legally
The measure that allows recreational marijuana in Maine includes the licensing of marijuana social clubs but until those are operational, recreational consumers will have only private property at which to consume. Public consumption carries a fine of no more than $100.
Medical patients cannot smoke or vaporize marijuana in public, at preschool or primary or secondary school, or in a school bus, but may consume non-smoked or vaporized marijuana products in public, including
at school or on the school bus.
Maine Marijuana Prices and Economic Data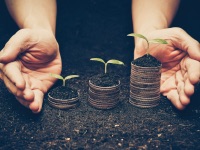 With over 1.3 million residents and a booming tourism industry, the addition of recreational marijuana in Maine has incredible potential. Maine does not currently allow medical dispensaries to host product pricing anywhere but in the facility, yet word through the grapevine is that an ounce of flower
costs an average of $250
. At any time, both medical and recreational consumers are limited to a 2.5-ounce possession limit.
Impacts of Medical Marijuana in Maine
It is estimated that
over 50,000 patients are currently enrolled
in the medical marijuana program in Maine, with over 2,900 individual caregivers. Caregivers can be licensed by the state to cultivate marijuana for up to five patients. Since many patients continue to utilize caregiver sources for their medicine, it is difficult to say with certainty how much money and taxes are being spent or earned.
Instead, it is reported that in 2015 licensed dispensaries pulled in over
$23 million
in sales, generating over $1 million in tax revenues. In addition, the industry has created several thousands jobs across the state. With recreational sales expected early 2018,
Maine is on a path
to see continued economic growth in their marijuana industry.
Expected Impacts of Legalization
Recreational marijuana
will be sold at dispensaries with the normal Maine sale tax rate of 5.5% plus a special 10% tax on marijuana sales. The
Maine Office of Fiscal and Program Review
estimates this will add $2.8 million in sales tax revenues in the fiscal year 2017-2018, with over $10.7 million in estimated tax revenues every year afterward. The current law requires only 2% of these revenues to be returned to local and county governments for enforcement and administration of the program. The other 98% will be directed to the state general tax fund.
Depending on how regulators decide to govern the marijuana industry, the state could see as much as $26 million dollars in collected taxes and fees in the state,
according to one estimate
.
Marijuana Activities: Things to do in Maine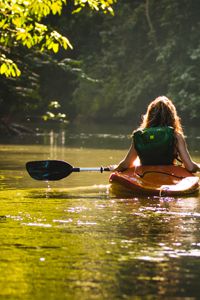 Maine is already home to several industries that drive tourism to the state - outdoor recreation and food being the most notable. In fact, in 2015
over 33 million visitors spent nearly $6 billion dollars
on activities and lodging across the state.
Unlike Colorado or Washington, who have seen marijuana tours, activities, and festivals but have yet to get marijuana social clubs and lounges operational, Maine voters have social clubs written into the law to start. Combined with the Maine's already thriving tourism industry, the state is in a position to develop one of the most socially integrated marijuana industries in the United States. Until then, check out these spectacular events and activities:
A Tour of Lighthouses
Maine may only be in the top ten when it comes to longest U.S. coastline, yet the state hosts so many lighthouses that these beacons have become a tourist destinations in themselves. As many of the lighthouses in Maine cannot be reached by land, guided boat tours are available along the coast and in the various inlets or sounds. Take the
Duck Island Loop
tour and observe by the rugged coast and jagged cliffs. You'll learn about the history of Maine while you boat past forested mountains and coastal mansions.
Acadia National Park
One of the first National Parks in the northeastern region of the US,
Acadia National Park
sits on Mount Desert Island. The park presents a mix of sharp cliffs, rugged beaches, rolling hills, forested rivers, and wide-open waters for boating, kayaking, and other water activities.
In the winter, you can snowshoe or cross-country ski around the park, and in the summer, why not take a bicycle ride around the
carriage roads
? This 57-mile car-free route exposes the rocky cliffs and mountain trails leading to the Atlantic Ocean. Go camping, fishing, and hiking or simply watch the sunrise. If you have decreased mobility, the 27-mile park loop road will transport you through many of the most scenic parts of the park. While you are there, take a stop by the Thunder Hole - a naturally formed inlet with a small cave. When ocean waves come crashing in, displaced air emits a thunderous gasp.
The Yarmouth Clam Festival
A community event tracing its roots back to the 1960s, the
Yarmouth Clam Festival
is a three-day festival in the month of July. Clam-shucking competitions, foot races, a carnival, and yearly fireworks displays are common events, completed in four stages. In 2015, over 40 musical acts played. The festival, hosted in a town with a population under 9000, draws more than 100,000 guests each year.
Maine Cannabis Convention
The
New England Cannabis Convention (NECANN)
hosts a variety of events around New England focused on connecting industry leaders. The passage of recreational laws in Maine and Massachusetts in the 2016 election cycle is bringing big changes to the region. In 2017, NECANN is hosting the 3rd annual Maine Cannabis Convention, a place where advocates and entrepreneurs meet with patients and caregivers to learn and network -- all while hosting the latest innovations in vaping,
smoking
, growing, and accessories.
Maine currently allows
visiting medical marijuana patients
from other states to enjoy the same legal protections as resident medical patients. Additionally, Maine medical patients can consume non-smoked or vaporized marijuana products, such as
edibles
, in most public places. As always, discretion is a courtesy.
Wait! You're missing the Best Weed Deals...
Get access to exclusive deals & inside info on community events and giveaways!
As seen on: