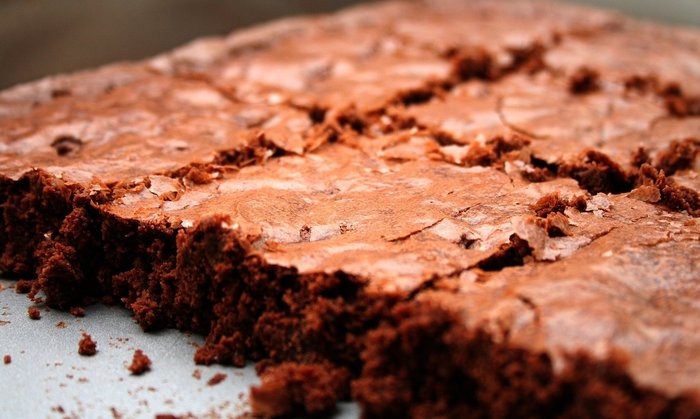 March is the perfect time to explore new types of cannabis experimentation, especially as 4/20 celebrations start to spring up. For many, edibles are an easy way to combine mind-blowing highs with tastebud-enriching flavors, while avoiding any inhalation of smoke. The cannabis industry has outgrown the old 'pot brownie' trope, and has expanded into new frontiers, from sodas to truffles, and just about everywhere in between, serving newbies and marijuana experts alike. Here are 8 of the most popular edibles for Colorado cannabis lovers to enjoy.
Incredibles' Blueberry Bliss Bar
These bars are made from white chocolate, flax crisps, and real blueberries, making a tasty treat. They're light enough to be enjoyed year-round, from a hot July day to a blistery January morning, even on a windy day in March. Blueberry Bliss Bars are delicious, and can be found at most dispensaries around Denver, though they are only sold between May and June, so call ahead because they go fast!
Coda Signature Truffles: The Crescendo Collection
After winning the 2016 High Times Colorado Cannabis Cup for 'Best Edible,' these truffles have been an undeniable sensation. The Crescendo Collection comes with an array of six truffle pieces, including three flavors-Burnt Caramel, Juniper Lemon, and Earl Grey. Not only are they delicious, the chocolates are beautiful and eye-catching, complete with artisan designs. There are over 180 locations in Colorado that sell Coda products. For a complete list, check out their distribution list.
Wana's Sour Gummies
Available in sativa, indica, and hybrid strains, Wana's is a popular gummy edible option in Colorado. Known for their sweetness and potency, the sours come in packages with the following flavors: grape, green apple, raspberry, lemon, and orange. The sour yummies pack a punch. THC content is 2 times as much in the medical versions of these gummies for the same price as its recreational counterpart. These products can be found at these Colorado locations.
Wana Mint Dreams
For another twist on the classic 'space brownie,' Wana's Mint Dreams are perfect for a brownie-cookie sandwich combo. The Colorado-based company offers products suitable for all kinds of edible-seekers, both card-carrying and recreational. The sweet treat is bite size with a creamy, medicated middle, hinting of mint flavor. They are comparable to Oreos, though the packaging makes it clear-keep this edible away from kids. These products can be found at these Colorado locations.
Mountain Man Peanut Butter Cup
This edible is a childhood favorite all grown up. The Mountain Man Peanut Butter Cup combines peanut butter, chocolate, and crunchy cookie in three layers of cannabis-injected yumminess. This medicinal only edible also made an appearance at the Colorado Cannabis Cup, snatching an honorable mention in 2012. It's a popular choice for Reese's lovers looking for THC, so head over to Medicine Man Denver to pick yours up today!
Sticky Ickies
Forget rice crispy treats, these Sticky Ickies are a bar worth tasting. They fit right in with the Colorado edible scene-pairing quality cannabis with a slight taste of indulgence. Sticky Ickies are made with butter, marshmallows, cereal, and Huxley's pure cannabis oil, and come in two distinct flavors: fruit and chocolate. They're perfect for March Madness snacking. You can swing by The Health Center if you are in town.
Keef Cola
Keef Cola, which can be found on Leafbuyer.com, is a refreshing twist on popular edibles. These cannabis-infused pops come in an array of different flavors, to meet all different kinds of sweet cravings. They're crisp, with different effects based on the strain. Some soda flavors include Orange Kush, Lemonade Grenade, Cherry Bomb Soda, Blue Dream, Lemon Lime, Flo Energy, Purple Passion, and High Octane. Visit their website to learn more.
Incredibles' Mile High Mint
As seen on Leafbuyer, Incredibles' Mile High Mint bar is known for balancing flavor with a mellow high, without masking the chocolate or the cannabis. The milk-chocolate and peppermint mix is a nice alternative to a brownie, though it's still satisfyingly sweet. Pieces of the bar are separated into squares, so you know exactly what you're in for-a nice touch, especially for edible newcomers. Check out this extensive list of local dispensaries that sell Incredibles products.
There's no better way to prepare for 4/20 than by celebrating Marijuana March Madness-through seeking new and exciting edibles available for purchase in Colorado. These most-popular top 8 can be found all around the state, where cannabis innovation meets delicious products.