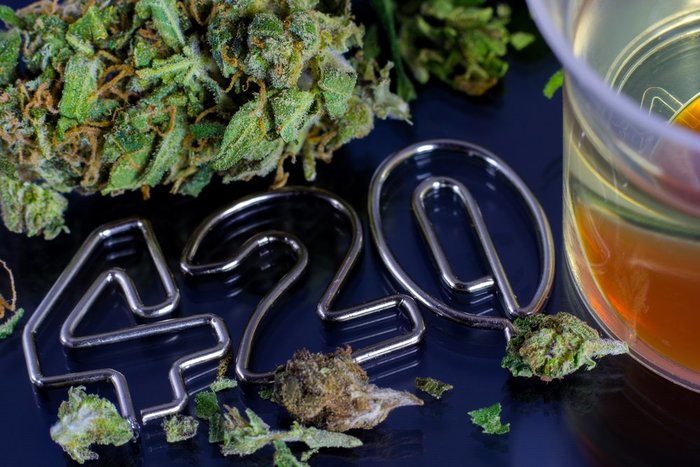 The 2016 Election cycle was a huge step forward for the cannabis revolution, with recreational marijuana voted in in California, Maine, Massachusetts, and Nevada. While medical cannabis has been available in all four states for some time, recreational users will soon be able to purchase herb at retail dispensaries and toke with freedom.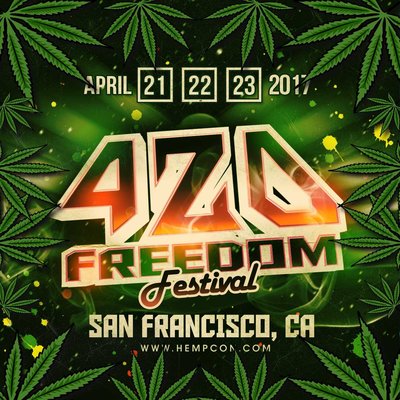 With the infamous 4/20 holiday approaching, all four states should expect some heavy-hitting celebration among the cannabis community. We've compiled a list of some of the biggest events happening on Thursday, April 20 and the ensuing weekend for residents of these states. Here's how these newly minted rec states will be spending their first 420:
California
420 Casino Night
April 20, 2017 2:00 PM – 11:00 PM
Casa Vertigo
1828 Oak St.
Los Angeles, CA 90015
Hosted by Edibles List Magazine – https://ediblesmagazine.com/
The 420 Casino Night will feature casino games like poker, roulette, and blackjack, as well as live musical performances. Tokers will enjoy the adult bouncy house and Velcro wall, and there will be plenty of vendors from the cannabis industry.
Add in some delicious food trucks, a photo booth, an infused cooking demonstration and a silent auction and you've got quite a party. There will be a smoking and dabbing lounge outside of the event so attendees can stay high throughout the day.
General admission entry is $50 and includes $1,000 worth of casino chips. Oh, and did we mention that there will be a few surprise celebrity appearances? This is quite a way to celebrate 4/20 if you're in the Los Angeles area – if you're a gambler.
The Cannabis Social 420 Celebrity Red Carpet Event
April 20, 2017 7:00 PM – 10:00 PM
AD Night Club – Gas Lamp
420 W E Sttrry
San Diego, CA 92101
Hosted by The Cannabis Social – http://www.thecannabissocial.com/
Celebrate 4/20 in style with The Cannabis Social's Celebrity Red Carpet Event in the happening Gaslamp Quarter of San Diego. This VIP event will feature appearances by some of the biggest names in the cannabis industry. Attendees can take photos on the red carpet while drinking their complimentary glass of champagne, and then eat some delicious yummies from renowned celebrity chef Ray Agishi.
The AD Nightclub has a beautiful ice sculpture – almost worth the price of admission alone – and is offering private booths with bottle service for the event. AD Nightclub also has some great big-screen TVs and a world-class sound system. The Cannabis Social joins luxury and cannabis into a great event at this stylish venue. Tickets are just over $100 for this high-class shindig.
420 Cocktail & Dinner Party
April 20, 2017 6:00 PM – 9:00 PM
Hollywood Hills
Los Angeles, CA
Sponsored by High Society – https://www.eventbrite.com/e/420-cocktail-dinner-party-tickets-32244729855
Is there a better place in the world to toke up than Hollywood Hills? The 420 Cocktail & Dinner party is a "bring your own cannabis" event in one of the best areas of Los Angeles. A four-course Mexican meal will be served, and the hosts will offer CBD-infused margaritas and infused desserts to all attendees. The $65 all-inclusive entry fee is a small price to pay for an evening of cannabis-themed deliciousness.
420 Comedy Jam – San Leandro
April 20, 2017 8:00 PM – 10:00 PM
The BAL Theater
14808 E 14th Street
San Leandro, CA 94578
Hosted by KO Comedy – https://www.facebook.com/KO-Comedy-100185726689614/
There's no better way to celebrate legal cannabis than laughing the night away! This star-studded event will feature comedy sets from eight performers including Kabir Singh (Gabriel Iglesias Presents Stand Up Revolution, Family Guy) and Ellis Rodriguez (who recently made his Comedy Central debut on Kevin Hart's Hart of the City). The historic BAL Theater in downtown San Leandro is the perfect backdrop for this seventh annual edition of the 420 Comedy Jam.
Tickets range from just $10 to $25, so toke up and enjoy the laughter!
420 Freedom Festival – HEMPCON Daly City
April 21-23, 2017; Friday 4:00 PM – Midnight, Saturday Noon-Midnight, Sunday Noon – 8:00 PM
Cow Palace
2600 Geneva Ave
Daly City, CA
Hosted by HEMPCON Events
Bay-area participants will enjoy the HEMPCON 420 Freedom Festival at the renowned Cow Palace arena, a three-day event starting on Friday April 21. It's a "cannabis consumption friendly" party that will have both an indoor and outdoor area. Fans of live music, art and food will congregate to pay tribute to the hemp plant and the culture of cannabis. With California finally legalizing recreational weed, this might be the biggest cannabis festival in the history of the San Francisco area!
Nevada
Puff, Pass & Paint – Sin City!
April 20, 2017 7:00 PM – 9:00 PM
Las Vegas, NV
Hosted by Puff, Pass & Paint – http://puffpassandpaint.com/
Puff, Pass & Paint has been held in Denver, Portland, Seattle and Washington DC before finally making its way to Sin City. You bring the cannabis, PPP brings the art supplies. Take your painting game to new highs at this unique event! It also includes a complimentary glass of wine. The address of the party will be revealed upon purchasing tickets for $39.
Future Arts Vegas 420
Apr 20, 2017, 5:00 PM – Midnight
Institution
918 South Main Street
Las Vegas, NV 89101
Hosted by Future Arts Worldwide – http://www.futureartsfestival.com/
Future Arts brings a celebration of the arts, fashion, and all things 420 to Las Vegas. The event will feature live graffiti painting by popular street artists GOOPMASSTA, ANGELONCE and MERKTHOSE.
DJ Texas Mike will be there to spin some stoney tunes, and there will be a full bar with homemade tacos for sale when you get the munchies. Future Arts Vegas 420 will also include a panel session with indoor cultivation expert Danny Danko. Not bad for an easy $15 entry fee! The event is also sponsored by Suite Leaf Plant Nutrients and Culture & Cannabis.
"Unofficial" Las Rageous After Party Sesh Downtown Las Vegas
April 21, 2017 10 PM
The Cannabis Chapel
827 South Las Vegas Blvd
Las Vegas, NV 89101
Hosted by The Cannabis Chapel – http://cannabischapellv.com/
The 2017 Las Rageous Music Festival features some of the biggest names in heavy rock n' roll including Godsmack, Avenged Sevenfold, Anthrax and Mastodon. Bud Buddy Las Vegas is hosting a rocking afterparty at The Cannabis Chapel, just down the street from the concert.
Participants can enjoy vendors, food, music, raffles, VIP gift bags and celebrity guests in this 420-friendly environment. Heck, maybe they can even get married to their cannabis-loving significant other!
Massachusetts/Maine
New England Cannabis Convention
Apr 22-23, 2017 10:00 AM – 6:00 PM both days
Hynes Convention Center
900 Boylston Street
Boston, MA
Cannabis-lovers from all around the Northeast will join together for the 2017 New England Cannabis Convention in the heart of Boston. The event will future 200 exhibitors and more than 100 industry expert speakers. It will be an incredible opportunity for 420 entrepreneurs to learn about the business and network, network, network.
This second-annual New England Cannabis Convention may just be one of the biggest marijuana-related events in the history of the Northeast United States! The organizers have expanded the event from its 2016 incarnation, adding a second wing to the exhibit floor and extending the show hours on both days. Accessory producers, lighting companies, packaging designers and head shops all converge on the Hynes Convention Center to bring a truly one-of-a-kind experience for the first legal 4/20 in Massachusetts history.
Tickets start at $20 for a one-day pass and $30 for a full-weekend pass, so you won't spend all of your weed money on the entry fee!
Boston Baked Buds 420 After Party
April 22, 2017 9:00 PM – 1:00 AM
Ward 6 Social Club
Lawrence, MA 01843
Hosted by Boston Baked Buds – https://www.facebook.com/BostonBakedBuds/
Boston Baked Buds' inaugural celebration comes at the perfect time: Saturday night, just after Mary Jane's biggest day. Attendees will witness a live rosin press demonstration and have a chance to network with entrepreneurs and startups in the Northeast cannabis scene.
The Ward 6 Social Club will be stocked with three full bars and a VIP lounge. It's only about 50 miles from the Maine border, so it's a great opportunity for residents of The Pine Tree State to head into Massachusetts for the festivities. Tickets range from $10 to $30.