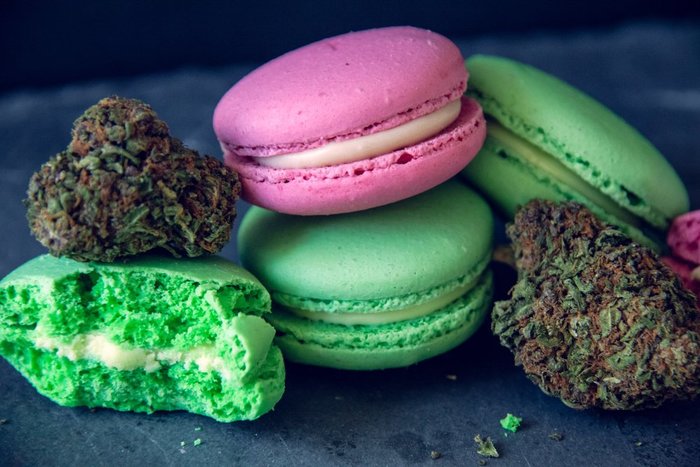 Thanks to Proposition 64, passed in November 2016, marijuana is legal in California. As with most tales of recreational use of cannabis, this one is beginning with fresh, innovative ideas on classic ideas. Edibles, or marijuana-infused foods, are popping up everywhere, which are new to many non-medical users who are finding themselves in a dispensary for the first time.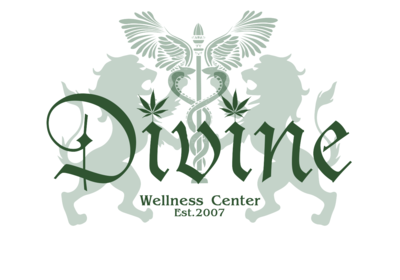 Edibles have incredible potential. They can transform cannabis into a delicious, interesting, and new experience with each bite of something new. There are hundreds of untapped flavors and culinary feats waiting for the recreational community, reading for the 21-and-over crowd to jump in.
With choices appealing to beginners and seasoned cannabis lovers alike, here are yummy edibles from different dispensaries spanning Los Angeles.
SoCal Co-op
From infused bath bombs to traditional flower, SoCal Co-op is a delightful cannabis carrier in L.A., presenting low-cost items. According to zay420allday, a local online reviewer, "Best in the Valley for quality!" SoCal also has a long edibles list to peruse through, with many delicious items to choose from.
Gummies
Gummies are quickly replacing brownies as the marijuana-injected staple since they come in so many different shapes, sizes, and flavors. SoCal Co-op sells tons of juicy variations, mainly tangy and refreshing, with all-natural textures.
White Chocolate Chai Bar
This chocolate bar contains THC oil with Indian spice and white chocolate, making a treat that is as enchanting as it is pleasant. Combining silky, rich, and indulgent flavors, this edible is worth the splurge.
Divine Wellness Center
Since its open in 2005, Divine Wellness has been a longstanding resource for cannabis lovers, as a collective, dispensary, and medical marijuana supplier all in one. On scorcher LA days, seek out Divine Wellness' supply of Horchata Dabchelada, an infused sugary drink that adds a lovely compliment to a California summer day.
Red Velvet Mini Donut
What more is there to say? This THC-infused treat is making donuts an even tastier choice. The cakey substance is hearty and filling, and the cannabis content is enough to know not to reach for another. Indulge on one of these twists on a classic dessert.
Fast & Friendly
Los Angeles is an ideal place to live when it comes to delivery services. Within the marijuana industry, Fast & Friendly lives up to the hype. Not only do they bring convenience to customers, but Fast & Friendly also has a wide-ranging edibles menu and plenty of incentive to sign up. There's only a $1 delivery fee, and a can't-miss first-timer's deal: just say "Leafbuyer" when ordering (online), and you will receive $20 worth of flower, drinks, edibles, or pre-rolls with a $65 purchase.
Pops by Paradise Candy Company
Remember the old caramel apple suckers of our childhood, the perfect fall treat? Paradise Candy Company has a new-and-improved version, with an enhanced apple flavor, infused with another element of green. It's tasty, sticky, and even more of a worthy suck.
Terra Bites by Kiva Confections
Each piece of Terra candy is a piece of fruit kissed by a bite-size of chocolate. There are blueberry, espresso, and mint flavors, injected with a cannabis extract. These sweet treats are a knock-out, with a refined chocolate taste.
Coast to Coast Collective
Coast to Coast is a collective that has a ton of cannabis options at affordable prices, while always having an owner on site. For edible-lovers especially, the infused section of Coast to Coast's menu is extremely impressive – there are endless, affordable options, all around the $5 mark. Before heading down to the store, make sure you check out their deals listed on Leafbuyer. First-time visitors will likely find a reason worth going, while Coast to Coast will give plenty for customers to stay.
Bear Bottle by Honey Pot
These adorable bear shaped bottles come in either THC or CBD options and make for a cute-yet-delicious cannabis treat. The hemp-infused honey is a sweet treat usually used as an additive, popular especially in teas and coffee or on bread or fruit. You can also embrace the bear life, and eat it straight from the bottle. It's delicious, powerful, locally made, and undoubtedly sweet for all the right reasons.
Topanga Mini Muffins
The Muffin Man has had his work cut out for him. The Topanga Mini Muffins are top shelf options, deliciously crafted so that every tiny bite packs a satisfying punch. The batter bites come in several flavors, including blueberry, apple cinnamon, banana nut, butterscotch, coffee cake, red velvet, pumpkin spice, and lemon. These muffins don't sacrifice taste, cuteness, or strength – they've got it all.
---
Edibles are a scrumptious method of ingesting cannabis; it's tasty, effective, and innovative. With hundreds of options, weed-lovers are faced with tough decisions. Luckily, today's technology and marijuana advancement allow us to stray away from the classic pot-brownie trope, and to explore the culinary world of edibles. In LA, delicious edibles are at every dispensary.