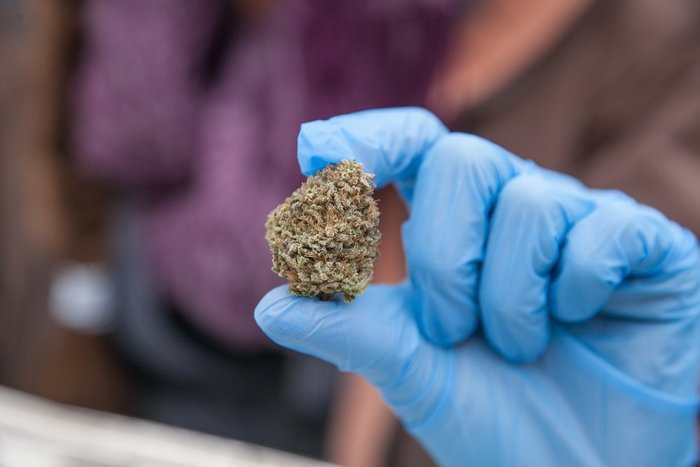 With over 30 marijuana businesses — and growing — Seattle is a hotspot for dispensaries, and the Pacific Northwest has adjusted accordingly. Clinics and local businesses come in various shapes and forms, offering different products to all kinds of cannabis shoppers. Though the Space Needle has long been considered a local cultural icon within Seattle, all of the popping pot shops have made the Washington city itself a new icon for the cannabis counterculture. Near and far, weed-lovers will travel in search of their favorite, convenient, and affordable dispensaries.
Check out the best that the metropolitan area — and surrounding cities — has to offer. We present the best dispensaries in Seattle, Washington.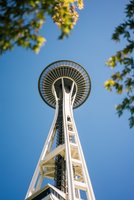 Green Works is a local Seattle dispensary with two locations and a large weed menu that caters to all kinds of audiences. They have a lot to give: they're adaptable and always looking to improve. They're open seven days a week, and offer all kinds of deals for anyone to enjoy, as seen on Leafbuyer. Green Work's flower is also reasonably priced, starting at around $25 for a 1/8th of an ounce. As a highlight, check out the dispensary's array of edibles — a standout item is Bon Bombs by Verdelux, which marry silky chocolate with a crunchy shell, mixed with a CBD-enriched flavor.
What started as Capitol Hill's first marijuana shop has evolved into a community-based staple. Ruckus Recreational Cannabis is a Seattle dispensary that boasts their daily operations, from conducting business with ethical vendors only, to conducting rigorous testing to their products, to their tightly sealed no-kid no-nonsense packaging.
Consuming or ingesting cannabis and marijuana products that are free of pesticides, mold, and mildew are only part of their draw; the dispensary is also affordable (flower starting around $20 per 1/8 ounce) and expansive (offering tons of variety in their concentrates, tinctures, topicals, and edibles). Check out their green-certification, making the business a trustworthy source for cannabis cultivation.
Though farther outside of the Seattle area –closer to Olympia– Bud Commander is worth the drive, commanding the attention of cannabis enthusiasts within the state of Washington. Founded in 2014, this dispensary features over nine different growers. Their menu is expansive, with 8 different types of flowers and 41 edibles to choose from. A recent online review suggested the Key Lime Pie strain, saying the product has a "minty, candy-like taste with a smoky lime/citrus aftertaste and a sweet chocolaty scent. The lime candy sweetness lingers on the tongue during the whole sesh.
Located about half an hour away from Seattle, this Everett dispensary has made its mission to bring recreational cannabis to the community since the passing of Initiative 502. They feature numerous flowers, plus offer pre-rolls in an assortment of flavors. The high (besides the marijuana, of course): their customer service. This dispensary promises quality service, aiming for all customers to leave the shop with a smile. Also check out their recent remodel additions, crafted with the customers in mind for comfortable, sleek, and discreet service. It's a cash-only establishment, so plan accordingly.
This Washington dispensary is located in Tacoma, yet sends waves throughout the state. Their customers compliment the business' convenience, with order-ahead online features through the custom Herbal Gardens app. THG offers a lot of deals, like the loyalty program mentioned on Leafbuyer. Check out their relieving topicals–items like lip balm (with flavors like cherry, grape, and watermelon) both hit the spot and soothe via cannabis.
Between affordability, aesthetic, and innovation, Seattle dispensaries have much to provide cannabis customers. Members of the weed counter culture find themselves a part of a community through visiting these various clinics and discovering all that the growing industry has to offer. The best dispensaries are represented through their products: high quality, accessible to all, and with a little bit of appealing flair.