Thousands of Offers. Millions in Savings.

Get the best cannabis deals sent straight to you...
Get access to exclusive deals & inside info on community events and giveaways!
Learn About Marijuana In Montana
---
Frequently Asked Questions About Marijuana in Montana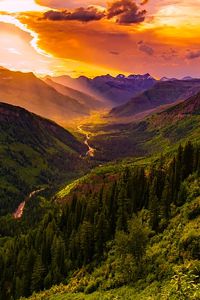 Is Marijuana Legal in Montana?
Though the program has gone through several revisions where the use, possession, or cultivation of marijuana have been limited or expanded, Montana residents have legal access to medical marijuana.
When Did Marijuana Become Legal in Montana?
Ballot initiative 148 was voted on and passed in November of 2004, allowing medical marijuana to be used by patients under the care of a physician. It failed to create a regulatory structure for dispensaries at that time. In 2011, lawmakers in Montana attempted to repeal the measure outright, but the attempt was blocked by the Governor, ultimately forcing a compromise through a public vote in November of 2012. The compromise limited the number of patients per provider (dispensary) to three and allowed local governments to deny marijuana-related businesses. As a result, patient volume dropped, causing the closure of many dispensaries.
In 2016, voters approved another ballot initiative aimed at revising the medical marijuana program. They removed the limit on how many patients a provider may care for while strengthening legal protections for patients, providers, and physicians.
Where Are Dispensaries Located in Montana?
Dispensaries in Montana can be limited or banned by local governments. According to Montana's medical marijuana registry, in February 2017, over 500 providers were associated with at least one patient.
View our Montana listings for up-to-date, localized details on dispensaries and products in your area.
Are Montana Dispensaries Medical? Recreational? Both?
Montana has only a medical marijuana program at this time.
Who Qualifies For the Montana Medical Program?
Montana allows state residents to be registered in their medical marijuana program. In order to be registered, an individual must receive a recommendation from a physician certified with the state to prescribe medicine.
While additional conditions may be added to the list as deemed medically appropriate, physicians may only recommend marijuana to individuals suffering from any of the following conditions, diseases, or ailments:
Cancer

Glaucoma

HIV or AIDS and any associated life-limiting symptoms

Cachexia or wasting syndrome

Chronic pain

which is severe or persistent to the degree it significantly interrupts the day-to-day life activities of an individual

Nausea or vomiting which is persistent, severe, or both

Intractable seizure disorders, including epilepsy

Multiple sclerosis

Crohn's disease

Painful peripheral neuropathy

Any central nervous system condition resulting in painful muscle spasms or chronic spasticity

Post-traumatic stress disorder

Terminal illnesses and end-of-life care
How Do I Register to Become a Medical Marijuana Patient in Montana?
Montana does not limit patients by age; however, minors under the age of 18 must receive two separate physician recommendations and have a caregiver (such as the parent or legal guardian) purchase and administer doses. The parent or guardian must provide consent to the treatment in writing and be responsible for all fees associated with a caregiver and patient registration.
For any adult age 18 and older, after receiving a certification from your physician, you must submit an application to the Montana Department of Public Health and Human Services at a fee of $5.00 per year. Once an adult is registered, a $30 fee is required to have a card issued.
Minors are required to pay a registration fee of $50.
Where Can I Consume Marijuana in Montana?
Marijuana may not be used in any form in any of the following places:
On the grounds of or in any school, public or private - including universities and other post-secondary academic facilities

In a school bus or on any form of public transport

In any court-ordered correctional program or facility

At a public park, beach, recreation center, or youth center

On the property of any place of worship

In any place that can be easily viewed by the public

In any place where exposure to marijuana smoke may impact the health, safety, or welfare of minors under the age of 18 who are not registered patients
Montana does not allow marijuana social clubs. Instead, consumption is to be done on private property not accessible to the general public.
How Do I Find Work in the Montana Marijuana Industry?
Providers and their employees must be at least 21 years of age. Applicants must have never been convicted of a drug-related offense or a felony of any kind - information will be verified by fingerprinting and a background check. The applications are available on the Montana Department of Public Health and Human Services website and must be submitted with a $50 annual application fee.
Is Drug Testing for Marijuana Legal in Montana?
Employers are neither required to accommodate the use of medical marijuana nor tolerate it from their employees. Furthermore, employers are explicitly allowed under Montana law to prohibit the use of medical marijuana by employees through employment contracts. Discrimination or wrongful discharge are not sufficient to contest the employer's code of conduct at this time.
Is Delivery of Marijuana Legal?
Yes, registered caregivers and providers can transport or deliver medical marijuana products to qualifying patients.
How Is Marijuana in Montana Dispensaries Paid For?
The medical marijuana program in Montana runs on cash sales, a persistent result of the continued federal illegality of marijuana intermingling with federal financial laws and regulations.
---
Montana Marijuana Laws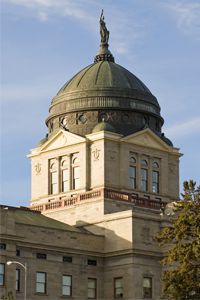 Montana voters passed their medical marijuana program in 2004 by over a 60 percent majority allowing patients to be registered with the state to grow, use, and possess marijuana in limited amounts. Then, in 2009, the Obama Administration further relaxed federal guidance toward marijuana, prompting patient volume to increase in the state.
In 2011, lawmakers in Montana reactively sought to repeal the law in full. Realizing such an action went against the will of voters, the Governor vetoed the bill, sending it to the 2012 ballot to be decided by the people.
In the 2012 vote, 57 percent of voters supported the medical marijuana program. Under the new program, several changes detrimental to the existing patient population occurred. Recommending providers were limited to three patients under their care, whereas previously they could take care of as many as safety allowed.
In June 2011, SB 423 was implemented, effectively limiting the number of patients a provider could care for. At the time the law was implemented, over 30,000 medical marijuana patients qualified for the program. Due to the new restrictions, by December, this number had fallen to 18,000 patients. By June 2012, only 8,500 patients remained.
Over 20,000 qualifying patients lost access to medical marijuana as a result of this change.
In an effort to further refine the program, medical marijuana supporters once again turned to the ballot, passing I-182 in November of 2016. The program removed the three-patient maximum for providers and established a regulatory structure for providers to be licensed to serve patients.
8,000 new patients have enrolled in the program between July 2017 and July 2018.
Purchase and Possession Limits
Montana allows medical patients and their primary caregiver (or provider) to possess as much as one ounce of usable marijuana, which is interpreted as the flowers and leaves of raw cannabis.
Possession of more than one ounce subjects an individual to the same legal penalties as those not registered in the program whatsoever. Possession of up to 60 grams, or just over two ounces, carry misdemeanor criminal charges, fines up to $500, and as much as six months in jail for the first offense.
Growing Marijuana at Home
Medical marijuana can be grown by patients or their designated provider; however, the number of plants is limited to four mature, flowering plants and twelve immature plants or seedlings.
During the application process, patients are required to indicate where the grow will be or where the provider growing or manufacturing products on their behalf is located.
Any individual not registered in the state database who is caught growing marijuana is subject to felony charges, including fines as much as $50,000 and up to 10 years in prison. These penalties also apply to patients and providers operating beyond the possession limit.
Marijuana and Driving
Driving While Intoxicated
Under no circumstance does the Montana medical marijuana program allow any person to drive or otherwise operate a motor vehicle while under the influence of marijuana. Unchanged from previous law, marijuana intoxication while being in control of a vehicle can result in fines up to $1,000, as much as six months imprisonment, and must spend - at the minimum - one full day in jail.
Marijuana intoxication in Montana is determined by the volume of THC in an individual's blood at any one time. For individuals operating a motor vehicle, the limit is set at five nanograms per milliliter of blood.
Driving While in Possession of Marijuana
Any individual licensed to possess marijuana - such as a patient, caregiver, medical marijuana provider, or dispensary employee - may also transport the plant and any infused products with certain limitations. As the law says marijuana cannot be consumed in any form on public transportation, public or private.
Be sure to remain in Montana with all medical marijuana and marijuana-infused products and have them sealed, labeled, and out of reach. Do not cross state lines with cannabis.
Marijuana and Minors
Minors may only use marijuana if they are registered by their parent or legal guardian in the state medical marijuana program. In order to get a child registered, the parent or legal guardian must not only consent to the treatment on the behalf of the minor, they must also include themselves as the child's caregiver and infused-product provider.
Additionally, underage patients are forbidden from smoking medical marijuana and must be evaluated by and recommended medical marijuana by two physicians.
Marijuana consumption by minors is penalized by the same possession penalties for adults. This includes misdemeanor criminal charges, as much as six months in jail, and as much as a $500 for the first offense.


Get Exclusive Local Cannabis Deals! Just enter your email address and city in the form below
Your information will remain confidential and will not be sold or otherwise shared.

Questions, comments, suggestions and praise
If you have any ideas, comments or suggestions regarding the site or if you are experiencing problems using the site, please feel free to let us know.
Please wait...processing form.


Thank you! Your message has been received.
We will get back to you shortly.


Thank you for your interest in Leafbuyer! Please complete the form below and upload your resume. We will contact you shortly.
Please wait...processing form.


Thank you! Your message has been received.
We will get back to you shortly.

Leafbuyer complies with state laws regarding access to marijuana-related products. To continue, you must be 21 years of age or older or hold a valid medical marijuana card?

Are you eligible to continue?





We're sorry but we cannot let you continue to use the site.