Thousands of Offers. Millions in Savings.

Get the best cannabis deals sent straight to you...
Get access to exclusive deals & inside info on community events and giveaways!
Learn About Marijuana In Hawaii
---
Frequently Asked Questions About Marijuana in Hawaii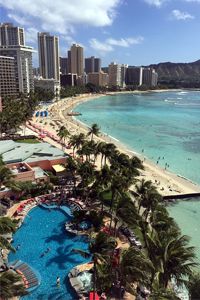 Home to more than 1.4 million residents, Hawaii consists of eight islands located in the Pacific Ocean. Built upon millions of years worth of volcanic activity, each island has transformed into a tropical paradise. One of the few places in the world you can go snowboarding, surfing, and climb an active volcano in a single day, Hawaii is truly a wonder. Here, we dive into the marijuana industry of Hawaii and the upcoming changes.
Is Marijuana Legal in Hawaii?
Lawmakers in Hawaii have reformed marijuana laws as a measure of compassion for those with serious, debilitating diseases, and conditions.
When Did Marijuana Become Legal in Hawaii?
Hawaii approved Act 228, or the Medical Marijuana Registry Program, in 1999, implementing the bill into law in 2000. This law allowed patients to register and legally obtain marijuana by growing at home or through a caregiver.
Many years later, in 2015, Hawaiian lawmakers expanded this system, creating a separate program through which dispensaries could operate.
Where Are Dispensaries in Hawaii Located?
The first Hawaiian dispensaries opened their doors in August 2017. The state has licensed eight dispensaries. Under each license, as many as two production facilities and two dispensing locations may be permitted. Once the dispensaries are open, the state mandates the following:
Three marijuana licenses operate in the city and county of Honolulu
Two marijuana licenses be issued for the island of Hawaii
Two marijuana licenses be issued for the Island of Maui
One marijuana license be issued for the Island of Kauai
Are the Dispensaries Medical or Recreational?
Hawaiian marijuana laws currently only apply to registered medical patients. Once the dispensaries begin to open, only those with a valid medical registration may purchase and consume marijuana legally.
The Marijuana Policy Project reported that in 2016 several bills proposed in the Hawaiian legislature wanted to legalize marijuana for adult use.
Who Can Be a Medical Patient in Hawaii?
To purchase marijuana on the Hawaiian archipelago, qualifying individuals will first need to see a physician or advanced practice registered nurse (APRN), establish a valid patient-doctor relationship, review health records, and determine a diagnosis.
After reviewing the current research, Hawaii has determined marijuana may provide relief to the following conditions and diseases:
Cachexia (also known as wasting syndrome)
Amyotrophic Lateral Sclerosis
Post-traumatic stress disorder
Seizures, including epilepsy-type disorders
Persistent muscle spasms, including those seen in Multiple sclerosis (MS)
The state allows additional qualifying conditions and diseases to be placed on the list through petition, but the process has yet to be determined by the Department of Health.
How Do I Become a Medical Patient in Hawaii?
Though there is no age requirement to participate in the medical marijuana registry, adults age 18 and older are able to complete the process with less scrutiny.
First, qualifying individuals must set an appointment with a medical provider capable of recommending medical marijuana. The state requires the applicant to submit an application for initial registration and annual renewal of $35 to the physician, in addition to the costs associated with seeing the medical professional.
After being certified as having at least one of the recognized debilitating illnesses, the medical professional is required to submit the certified application to the Hawaii Department of Health.
After the Department of Health verifies the information, a registry ID card will be mailed to the individual's home address.
Where Can I Consume Marijuana?
In Hawaii, consumption of marijuana in any form is prohibited in any public place. Additionally, smoking or vaporizing marijuana may not be done anywhere that tobacco smoking is prohibited. Those who are legally permitted to use marijuana for medical purposes are limited in where they can consume.
Specifically, patients are never to use, possess, purchase, or transport medical marijuana in any public place, including parks, beaches, youth and recreation centers, on the grounds of any school, or in any way which may put others at risk.
A law put into place in 2015 to lessen discrimination against patients who are lawfully using marijuana concluded:
First,

no school can refuse a person because of their active participation in the medical marijuana registry

.

Second, no landlord may deny any applicant on the basis of their enrollment in the medical marijuana program.
How Do I Get a Job in the Marijuana Industry of Hawaii?
The law prohibits anyone under the age of 21 from working as a dispensary agent and require the dispensing facility to provide initial and annual training on the subjects of health, safety, enforcement, and confidentiality. For more information about available job positions in Hawaii, visit The Cannabis Jobs Network.
Is Drug Testing for Marijuana Legal in Hawaii?
The medical use of marijuana is protected from discrimination under certain conditions; however, the law currently prohibits the use of medical marijuana at the workplace. Employers are able to use drug testing to assess on-the-job impairment and a variety of other job-related factors.
Is Marijuana Delivery Legal in Hawaii?
Delivery is approved between a patient and caregiver only. It must be done using a sealed container that is out of public view and cannot be consumed during transport. The total amount of marijuana being transported must remain at or below the possession limit of four ounces. At this time, inter-island transport remains illegal in Hawaii.
How Can I Pay for Marijuana at Hawaii Dispensaries?
Most of the sales will be based on cash, with ATMs available on-site at dispensary locations. Under the law, insurance companies are not required to cover treatments and the continued Schedule I status of marijuana puts card service providers at risk of being involved in money laundering.
---
Hawaii Marijuana Laws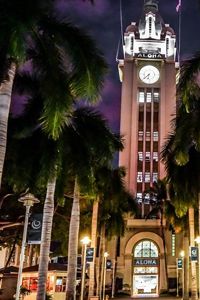 Hawaii was the first state in the U.S. to legalize medical marijuana use through legislative action. This stands in contrast to states such as California or Oregon, where the initiatives were passed by voter referendum. Instead, the Senate, House, and Governor of Hawaii passed the medical marijuana registry program into law in 2000.
After being signed into law, more than 13 years passed before the state moved to evolve the program. In 2015, the state moved to expand the industry, ordering the creation of a regulatory framework that would allow the licensed operation of marijuana dispensaries, growing facilities, and production centers.
From 2000 to 2017, medical marijuana patients were unable to purchase legally from a dispensary. The first dispensary location opened in August 2017.
Purchase and Possession Limits
Hawaiian medical marijuana patients and their caregivers may possess a total of four ounces at any one time. The state has not yet identified any equivalency limits between four ounces of marijuana flower and four ounces of marijuana concentrate.
If an individual not registered as a patient or caregiver is caught in possession of less than one ounce of marijuana, they are subject to criminal misdemeanor charges, 30 days in jail, and fines up to $1,000.
If a patient or caregiver is caught in possession of more than the four-ounce limit, the same penalties apply.
Growing Marijuana at Home in Hawaii
Once a patient has been approved by the Department of Health to carry a medical marijuana registration, the patient may choose from three options:
A patient, with no caregiver, may grow

up to ten

plants at home

A patient, with a caregiver, may grow up to ten plants on the property of the caregiver

A patient, with or without a caregiver, may grow up to ten plants in a place owned by the patient
Each of these three options must be communicated on the initial and renewal applications under the "grow-site" portion of the application. All home-grown marijuana must be labeled with the patient registry ID number and the expiration date.
Marijuana and Driving in Hawaii
Driving While Intoxicated
Under no circumstance is being in control of a motor vehicle an acceptable practice under the marijuana laws in Hawaii. It is unclear at this time if the state is creating a program to assess marijuana intoxication beyond the presence of marijuana metabolites, which may be found in urine and hair for several weeks to several months after consuming.
Driving While in Possession of Marijuana
A patient and his or her registered caregiver may transport medical marijuana as long as the combined total in their possession does not exceed four ounces. While in transit, the marijuana must not be visible to the public and cannot be removed from the container or be consumed or used in any public place.
Marijuana and Minors in Hawaii
Children and youths under the age of 18 may be registered in the medical marijuana program under stricter requirements than adult patients.
In order for a patient under the age of 18 to be registered in the program, they must receive a certification from a qualified medical professional (an M.D., D.O., or APRN). The medical professional must explain the risk and benefits associated with medical marijuana to the child and, more importantly, to the parent or legal guardian, who must consent in writing.
The parent or guardian must register as the caregiver and cultivate the medicine on the behalf of the child. Though dispensaries are open to registered patients, any patient under the age of 18 will be unable to make purchases.
Any individual under 18 caught in possession of marijuana who is not a registered patient is subject to misdemeanor criminal charges and fines as high as $1,000.


Get Exclusive Local Cannabis Deals! Just enter your email address and city in the form below
Your information will remain confidential and will not be sold or otherwise shared.

Questions, comments, suggestions and praise
If you have any ideas, comments or suggestions regarding the site or if you are experiencing problems using the site, please feel free to let us know.
Please wait...processing form.


Thank you! Your message has been received.
We will get back to you shortly.


Thank you for your interest in Leafbuyer! Please complete the form below and upload your resume. We will contact you shortly.
Please wait...processing form.


Thank you! Your message has been received.
We will get back to you shortly.

Leafbuyer complies with state laws regarding access to marijuana-related products. To continue, you must be 21 years of age or older or hold a valid medical marijuana card?

Are you eligible to continue?





We're sorry but we cannot let you continue to use the site.