Thousands of Offers. Millions in Savings.

Arizona's Top Dispensaries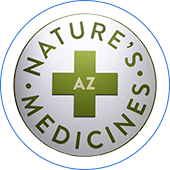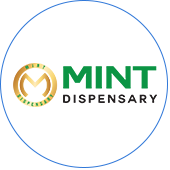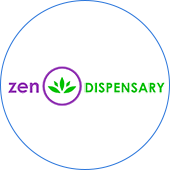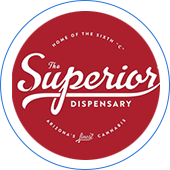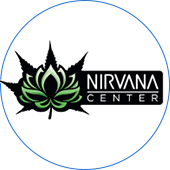 Get the best cannabis deals sent straight to you...
Get access to exclusive deals & inside info on community events and giveaways!
Learn About Marijuana In Arizona
---
Frequently Asked Questions About Marijuana in Arizona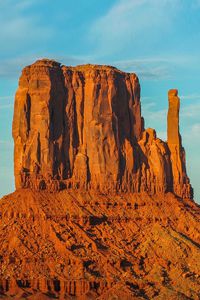 In 2010, medical marijuana was legalized in Arizona, a state known for the Grand Canyon, rugged red mesas, mountainous plateaus, and the iconic sundrenched Saguaro cactus. While recreational marijuana was rejected by voters in 2016, the state continues to offer a comprehensive medical marijuana program, and adult-use recreational cannabis may not be far away.
Is Marijuana Legal in Arizona?
Arizona currently operates as a medical marijuana state only.
When Did Marijuana Become Legal in Arizona?
In late 2010, Arizona's Proposition 203 was voted into law. By April 14, 2011, the law was enacted. In May 2011, the state began accepting applications for dispensaries. Arizona voters rejected a measure in 2016 that would have created a recreational market.
Where Are Dispensaries Located in Arizona?
Dispensaries are licensed based on the number of pharmacies in the surrounding area. For every ten pharmacies in the area, one license can be issued for a dispensary. In absence of the proper ratio of pharmacies to dispensaries, each county is guaranteed at least one dispensary.
Who Can Be a Medical Patient in Arizona?
Arizona medical patients must receive certification from a state-registered physician (M.D., D.O., M.D.(H), or N.D.) and are not restricted by age. However, any patient under the age of 18 must have a parent or guardian as their caregiver and receive certifications from two physicians.
Arizona's medical marijuana industry currently accepts these ailments, symptoms, and debilitating illnesses:
Amyotrophic Lateral Sclerosis
Cachexia or wasting syndrome
Arizona legislators have the authority to further expand the list of qualifying conditions.
How Do I Become a Medical Patient in Arizona?
Step one - Be an Arizona resident.
Step two - Obtain a valid physician certification of an approved qualifying condition
Step three - Pay $150 dollars - plus annual renewal fees - to the Arizona Department of Health Services to submit your application.
After being successfully registered to the state program, you'll receive your patient identification card, allowing you access to the network of state dispensaries.
Where Can I Consume Marijuana?
Medical marijuana, while being legal to purchase for medical patients, remains illegal to consume publicly. In order to avoid legal run-ins, smoking is best left for private property, like your home.
Edibles, however, are odorless and can be consumed legally in most public spaces in Arizona. Schools, school buses, or correctional facilities remain illegal places to consume marijuana.
How Do I Get a Job in the Marijuana Industry of Arizona?
Arizona requires dispensaries to operate as nonprofits, therefore dispensaries are headed by a board. In order to access the application to become a dispensary agent, you'll either need to first become a dispensary member or meet someone on the board. Dispensary members, as board members, have access to the state applications - for themselves and for dispensary agents.
If you are not a board member, you will have to find one to apply for you.
Once you have submitted an application to become a dispensary agent, you'll be fingerprinted and put through a rigorous background check. Assuming you don't have any convictions for felony-level violent crime or drugs, your next employer could be a legal purveyor of medical marijuana!
Is Drug Testing for Marijuana Legal in Arizona?
Drug testing for marijuana remains legal within Arizona, but only if the employer stands to lose money under federal regulatory obligations. However, Prop 203 does specify that qualifying patients cannot be discriminated upon hiring - including imposing conditions of employment - or termination.
Employer action for a positive test for marijuana, unless the patient is impaired on the job, is seen as discriminatory and, therefore, patients are protected under Arizona law.
Is Marijuana Delivery Legal in Arizona?
Yes; when Arizona Prop 203 defined "medical use", the definition included wording that would allow the direct delivery or transfer of marijuana from a caregiver or dispensary to the qualifying patient.
How Do I Pay for Marijuana at Arizona Dispensaries?
The federal illegality of marijuana continues to hinder the industry, with banking and card payment services being two of the casualties. Luckily, many dispensaries in Arizona have found a tolerable substitute that helps in the meantime, allowing the use of a debit card for transactions at a fee. Since the industry is mostly cash based, dispensaries generally have an ATM on-site as well.
---
Arizona Marijuana Laws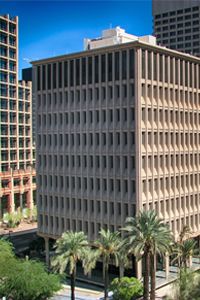 While neighbors Colorado and Nevada have been able to successfully campaign for and pass recreational legislation, Arizona - despite an attempt in 2016 - thus far has failed to do so. ├?┬áHere is how medical marijuana works in Arizona:
Proposition 203, legalizing medical marijuana, was met with fierce opposition, ultimately passing after receiving around 4,000 more votes in support. Out of over 1.6 million votes cast, thatâ??s a winning margin of just 0.2 percent.
Contained within the sixteen pages of legislation is a comprehensive framework capable of managing the expectations on topics from possession limits to the type of doctor who can recommend treatment.
Additionally, Arizona allows medical marijuana patients reciprocity. Reciprocity is a sort of legal arrangement likened to mutual respect. In Arizona marijuana laws, reciprocity refers to a traveling patients access to affirmative defense while visiting. For instance, if an active patient from Colorado was caught with less than the possession limit as defined by Prop 203, rather than suffering the felony level charges, their day would continue uninterrupted. Visiting patients cannot shop at Arizona dispensaries.
While cannabis use is permitted for valid medical patients, smoking is not to be done publicly. Outside of your home, options for consumption are likely to be significantly constrained by this point. A few possible options include:
Choose edibles, a nearly odorless substitute
Toke at the home of friends and family
Marijuana cannot be smoked publicly. Edibles may be consumed legally, as long as you are not in or near a school or correctional facility. As of June 2018, concentrated marijuana is banned from being sold across the state.
Purchase and Possession Limits
Medical marijuana patients with active registrations with the Arizona Department of Health Services are able to purchase up to 2.5 ounces, or 70 grams, of marijuana every two weeks for a total of five ounces per month.
A patient or their designated caregiver can at any time possess up to 2.5 ounces of marijuana or marijuana products.
If you are a medical patient, use and possession of marijuana are not enforceable charges under state law. As much as those protections are helpful, unfortunately, there are still many serious legal consequences for marijuana-related activities within the state.
While many of the penalties, including fines and prison time, are already very stiff, directly providing marijuana to children and youth populations under the age of 18 significantly compounds fines and prison sentencing.
Growing Marijuana At Home in Arizona
If a patient lives more than 25 miles from the nearest marijuana dispensary, Arizona allows medical marijuana patients to grow up to twelve plants in a locked, secure area at home. Registered caregivers may care for no more than five patients at a time and may cultivate up to twelve plants for each patient.
Arizona allows patients to grow up to twelve plants, a number of plants that can produce more than enough to exceed the state possession limits for medical patients. The single caveat: anything in excess of 2.5 ounces of usable marijuana that is grown at home, stays at home. It must be locked and secure, just as the plant nursery.
Driving and Marijuana in Arizona
Many states continued the heavy-handed prohibition of cannabis. As an Arizona medical patient, you are eligible to travel with your cannabis within the state boundaries as much you like. The moment you cross any state line, the possibility of legal action mounts.
Driving While Intoxicated
Some illnesses, ailments, and conditions that qualify for the medical marijuana program in Arizona require constant medication, and the state of Arizona knows that. Prop 203, however, does not allow driving while under the influence of marijuana as a patient. Tantamount to a DUI, being in operational control of a vehicle while medicated is illegal and subject a misdemeanor offense and fines.
Medical marijuana patients are protected from being found under the influence of marijuana merely because of presence of cannabis metabolites.
Tour Arizona Dispensaries
The Nirvana Center - Phoenix


Get Exclusive Local Cannabis Deals! Just enter your email address and city in the form below
Your information will remain confidential and will not be sold or otherwise shared.

Questions, comments, suggestions and praise
If you have any ideas, comments or suggestions regarding the site or if you are experiencing problems using the site, please feel free to let us know.
Please wait...processing form.


Thank you! Your message has been received.
We will get back to you shortly.


Thank you for your interest in Leafbuyer! Please complete the form below and upload your resume. We will contact you shortly.
Please wait...processing form.


Thank you! Your message has been received.
We will get back to you shortly.

Leafbuyer complies with state laws regarding access to marijuana-related products. To continue, you must be 21 years of age or older or hold a valid medical marijuana card?

Are you eligible to continue?





We're sorry but we cannot let you continue to use the site.