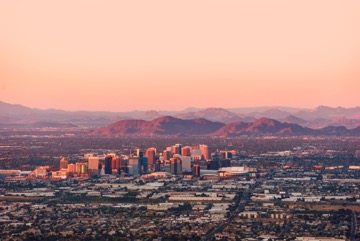 Arizona has had a tenuous relationship with medical marijuana for the past 20+ years.
It all started in 1996 when voters approved Proposition 200, which revamped Arizona marijuana laws and allowed the medicinal use of cannabis by patients with a doctor's recommendation. While it was one of the first medical marijuana laws in the U.S., joining the state of California with their passage of Proposition 215, state legislators repealed the law just months later, deferring to the Food and Drug Administration to determine the legality of medical cannabis instead of state voters, who supported the measure 2-to-1.
In 1998, Arizona voters rejected the state's reversal and reaffirmed medicinal marijuana by passing Proposition 300, though the law was largely ineffective at promoting medical marijuana use in the state due to specific language used in the bill.
Another attempt at fixing Arizona's marijuana laws was defeated by Arizona voters 43 percent to 57 percent four years later, in 2002. But, in 2010, a revised version of the same bill, Proposition 203, also known as the Arizona Medical Marijuana Act, was passed by the slimmest of margins -- just 4,000 votes out of 1.7 million, which gave supporters 50.1 percent of the vote.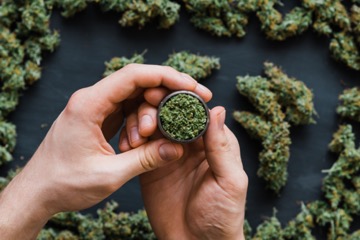 However, the state legislature again attempted to restrict the reach of the new law in 2012 by forbidding access to medical marijuana on college campuses within the state. It wasn't until 2018 that the Arizona Supreme Court intervened, ruling the 2012 law unconstitutional on the grounds that the legislature did not have the authority to amend or repeal the wishes of the voters.
In 2016, Arizona tried for recreational legalization with Proposition 205, aka the Arizona Marijuana Legalization Initiative, but it was narrowly defeated by 51 percent of voters.
Learn more about marijuana in Arizona
In 2010, medical marijuana was legalized in Arizona, a state known for the Grand Canyon, rugged red mesas, mountainous plateaus, and the iconic sundrenched Saguaro cactus. While recreational marijuana was rejected by voters in 2016, the state continues to offer a comprehensive medical marijuana program, and adult-use recreational cannabis may not be far away.
Leafbuyer's Featured Arizona Dispensaries
For the best
dispensaries in Arizona
, let Leafbuyer be your guide. We've done all the hard work, sourcing products and dispensaries across the state, so whether you're looking for a specific strain, such as
Purple Dawg
,
Skittles
,
Longs Peak Blue
,
Markle Sparkle
or
California Dream
, or just to find a dispensary near you, we can help. Just click the links below or check out our map to get started.
Arizona Dispensaries
Click the map to explore dispensaries in Arizona.
Scoop these deals while they're hot!
Find the hottest cannabis deals near you on wax, edibles, ounces of flower, and much more!
See all deals
Save money, subscribe.
Get Exclusive Local Cannabis Deals delivered to your phone and email!!