Thousands of Offers. Millions in Savings.

Get the best cannabis deals sent straight to you...
Get access to exclusive deals & inside info on community events and giveaways!
Learn About Marijuana In Connecticut
---
Frequently Asked Questions About Marijuana in Connecticut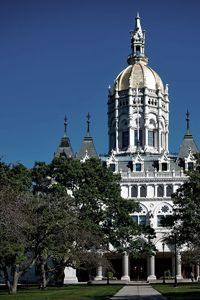 A beautiful mix of rural regions and Atlantic coast, Connecticut is home to more than 3.5 million people. From the quaint and cloudy town of New Haven to the shores of the Thames river, Connecticut has a rich history in the United States.
Is Marijuana Legal in Connecticut?
Public Act 12-55 legalized the use of marijuana in Connecticut under limited circumstances for specific individuals.
When Did Marijuana Become Legal in Connecticut?
The Connecticut Palliative Use of Marijuana Act became law in May 2012.
Where Are Connecticut Dispensaries Located?
Dispensaries are licensed based on patient need. As of August 2018, Connecticut has licensed nine dispensaries across the state. They are distributed as follows:
One in Bristol

Two in Milford

One in South Windsor

One in Uncasville

One in Bethel

One in Waterbury

One in Branford

One in Hartford
Are they Medical Marijuana Dispensaries? Recreational? Both?
Connecticut only permits the sale of medical marijuana.
Who Can Qualify as a Medical Patient in Connecticut?
To become a medical patient in Connecticut, you must be a Connecticut resident, above the age of 18, and have been diagnosed with a serious or debilitating disease, condition, or ailment currently approved by the state. This may include:
HIV or AIDS

Cancer

Glaucoma

Cerebral palsy

Parkinson's disease

Damage to the nervous tissue of the spinal cord with objective neurological indication of intractable spasticity

Irreversible spinal cord injury with neurologically produced intractable spasticity

Epilepsy

Cachexia or

wasting syndrome

Sickle cell disease

Crohn's disease

Post-traumatic stress disorder

Post laminectomy syndrome with chronic radiculopathy

Severe psoriasis and psoriatic arthritis

Amyotrophic lateral sclerosis

Ulcerative colitis

Complex regional pain syndrome

Cystic fibrosis

Terminal illness requiring end-of-life care

Uncontrolled intractable seizure disorder
Patients under the age of 18 may be accepted into the program as well, provided the parent or legal guardian of the minor agrees to be the primary caregiver and the child is confirmed by two physicians as having a debilitating illness.
Additionally, the parent or guardian must consent to the treatment after a thorough discussion of the risks and benefits with a qualified medical professional. Underage patients may be recommended marijuana for any of the following diagnoses:
Cerebral palsy

Cystic fibrosis

Severe epilepsy

Terminal illness requiring end-of-life care

Uncontrolled intractable seizure disorder

Irreversible spinal cord injury causing intractable spasticity
How Do I Register as a Medical Marijuana Patient in Connecticut?
First a qualified health professional such as a physician or nurse practitioner must assess your case. In order for the state to recognize a physician-patient relationship, all of the following must be true:
The medical professional has completed a medically-sound assessment of the medical history and current condition of each patient

They have diagnosed the patient as having a debilitating medical condition from the approved list

The medical professional has either prescribed a medication or determined to not prescribe a medication based on possible outcomes not within the best interest of the patient

Based on this, the physician or nurse practitioner has concluded the palliative benefits of marijuana outweigh any potential health risks
Connecticut requires the physician to begin the patient application process, filling in everything from your personal details, including if you require a caregiver, to the volume of marijuana you can purchase in a month. Once the physician has communicated to the state that you are qualified for palliative use of marijuana, you will receive an email requiring you to submit the following:
A passport-style photo of yourself

Proof of ID, such as a birth certificate

Proof of residency, such as a utility bill or state ID

$100 application fee
You should be issued a card within 30 days of submitting your application.
Where Can Marijuana Be Consumed in Connecticut?
Connecticut currently prohibits the consumption of marijuana or marijuana-infused products in any dispensary location. Additionally, medical patients cannot consume marijuana in any of the following places or ways:
In a school bus or other type of public bus

In any motor vehicle

On the grounds of any school, from preschool to university

At work

In any place you can reasonably determine is public

In the immediate proximity to a non-patient minor under the age of 18

In any way that can negatively impact the health or well-being of others
It is important to note schools, landlords, and employers are forbidden from discriminating against an individual for being an active patient within the Palliative Use program.
The Connecticut medical marijuana program prohibits marijuana in smoked, vaporized, edible, and topical forms in a bus - school or transit - or any moving vehicle. Prohibited areas include the grounds of any private or public school, college, university, or dormitory. Marijuana use must not be done in a way that is public, in view of anyone under the age of 18, or in any way that could be seen as neglectful to the point it endangers others.
How Do I Get a Job in the Connecticut Marijuana Industry?
In order to work within a Connecticut dispensary location, you must be at least 18 years of age and live in Connecticut. Additionally, you will have to submit to your social security number, date of birth, the name and location of the dispensary or production facility you wish to work, your employment history, your criminal history, and a valid pharmacy technician or pharmacist registration number.
Connecticut, per the finalized program regulations, will only allow a person who is currently licensed as a pharmacist or a pharmacy technician within the state to receive a dispensary or dispensary technician license.
Dispensary technicians are required to submit an initial and renewal application every year at the cost of $50.
Is Drug Testing for Marijuana Legal in Connecticut?
Connecticut protects its patients from discrimination from employers, schools, and landlords. That being said, the state offers no protection to patients who are intoxicated while at work, allowing employers to use drug testing as a way of verifying intoxication.
Is Marijuana Delivery Legal in Connecticut?
As of March 2017, delivery is acceptable from the primary caregiver to the patient only, not from the dispensary to the patient directly.
How Do I Pay for Marijuana in Connecticut Dispensaries?
Connecticut dispensaries do most sales in cash. While the federal prohibition of marijuana remains in effect, the banking or card services companies that you find at most retailers are unable to safely conduct business, for fear of knowingly laundering "drug" money.
---
Connecticut Marijuana Laws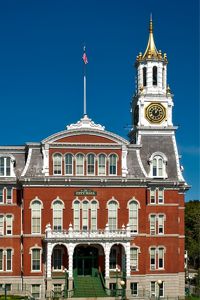 Connecticut passed the Palliative Use of Marijuana Act in 2012. The incredibly-thorough established the framework for the growing, manufacturing, and sales of marijuana and marijuana-infused products.
Taking over two years for the first dispensary to open, the state has been adjusting their tactic ever since. According to program statistics published August 2018, over 27,000 patients are registered in the Connecticut Medical Marijuana program.
Purchase and Possession Limits
According to the Palliative Use of Marijuana Act, a patient or their caregiver may purchase as much as 2.5 ounces of marijuana in any 30-day period.
The recommending health professional recommends a default of 2.5 ounces in any 30 day period, though this amount may be lowered as necessary.
For any person not registered in the palliative use of marijuana program, Connecticut has limited decriminalization laws, allowing for criminal charges for possession or use to be replaced by a fine, similar to a traffic violation.
Any person caught in possession of ½ oz or less is subject to a fine of $150, with each violation thereafter raising the fine to a maximum of $500. If a person is caught with over 1/2 an oz, misdemeanor criminal charges, fines up to $1,000, and up to one year in jail are possible.
Marijuana and Driving
Driving While Intoxicated
The Palliative Use of Marijuana Act specifies that marijuana may not be consumed in any moving vehicle. Though the law allows patients to use marijuana, the penalties for driving while intoxicated remain the same.
For first offenders, the penalties for drugged driving may include one-year suspension of your driving license, up to $1,000 fines, as much as six months in jail, and 100 hours community service or 48-hours of mandatory incarceration.
Driving while in possession of marijuana
Under no circumstance is a registered patient to transport marijuana from a Connecticut dispensary to another state, even if marijuana is legal there (e.g. Massachusetts). The state does not want any patient to use marijuana products within their vehicle. Being caught using marijuana while in your vehicle, even if it is not moving, puts you at risk of a $300 infraction.
The good news is, patients may transport marijuana products with them in their car, as long as they do not use them.
Marijuana and Minors
A minor may be enrolled in the Palliative Use of Marijuana program, but only when specific conditions are met. First, the underage patient has to be assessed by two medical professionals with valid licenses to practice in Connecticut. One of these professionals must be a specialist in a field which the patient has been diagnosed.
After receiving two recommendations, there must be a thorough explanation of the risks and benefits involved in the treatment between the parent or legal guardian and the recommending health professional.
Growing Marijuana at Home
As of August 2018, Connecticut does not allow patients or caregiver to grow their own marijuana. Instead, all marijuana is cultivated by licensed producers, who then sell the product to the dispensary.


Get Exclusive Local Cannabis Deals! Just enter your email address and city in the form below
Your information will remain confidential and will not be sold or otherwise shared.

Questions, comments, suggestions and praise
If you have any ideas, comments or suggestions regarding the site or if you are experiencing problems using the site, please feel free to let us know.
Please wait...processing form.


Thank you! Your message has been received.
We will get back to you shortly.


Thank you for your interest in Leafbuyer! Please complete the form below and upload your resume. We will contact you shortly.
Please wait...processing form.


Thank you! Your message has been received.
We will get back to you shortly.

Leafbuyer complies with state laws regarding access to marijuana-related products. To continue, you must be 21 years of age or older or hold a valid medical marijuana card?

Are you eligible to continue?





We're sorry but we cannot let you continue to use the site.