Thousands of Offers. Millions in Savings.

Get the best cannabis deals sent straight to you...
Get access to exclusive deals & inside info on community events and giveaways!
Learn About Marijuana In Michigan
---
Frequently Asked Questions About Marijuana in Michigan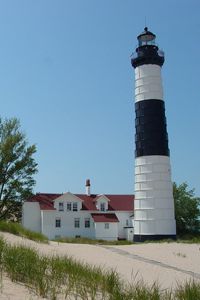 Nestled between two of the largest freshwater lakes in the world, Michigan is home to nearly 10 million residents. The state has a rich cultural history, absorbing the prominent Native American, French, and English influences leading up to the American Revolution. Today, the state is best known for the Motor City, Detroit, and is a symbol for American industry.
Is Marijuana Legal in Michigan?
Yes. Michigan has had a medical marijuana program since 2008. They voted to legalize recreational use for adults over the age of 21 in November 2018.
When Did Marijuana Become Legal in Michigan?
In 2008, Michigan put medical marijuana to a vote, passing a referendum titled, "The Michigan Medical Marijuana Act," formally allowing patients with specific medical conditions to be certified by a health professional to use marijuana. In November 2018, 56% of Michigan voted yes on Proposal 1 to legalize the recreational use of marijuana, making Michigan the first Midwestern state to broadly legalize cannabis. Recreational marijuana became legal in Michigan on December 6, 2018.
Where are Dispensaries Located in Michigan?
Marijuana dispensaries may operate in any municipality in Michigan that does not specifically prohibit them. Additionally, the number of dispensaries, cultivation facilities, testing centers, and product manufacturers may be limited by local governments.
As of December 2018, about 60 licenses have been issued across the Michigan marijuana industry. This includes licenses for dispensaries, growers, processors, testing facilities, and transportation services. Dispensaries in Michigan will not be able to sell recreational marijuana until regulations have been established for the industry. This will likely happen in late 2019.
Michigan dispensaries are located throughout the state, with clusters around Detroit, Flint, and Lansing. To find dispensaries near you, use Leafbuyer's Michigan dispensary locator.
Are the Dispensaries in Michigan Medical, Recreational, or Both?
Currently, all dispensaries in Michigan are for medical cannabis patients only. Michigan will start accepting business applications for the recreational sale of cannabis by December of 2019.
Who Qualifies as a Medical Marijuana Patient in Michigan?
Michigan medical patients are not restricted by age. The state allows the recommending physician to authorize medical marijuana use to those with certain diseases and conditions that strongly impact the quality of life of an individual. Michigan has deemed the following debilitating conditions suitable for medical cannabis:
A chronic or debilitating disease or medical condition or its treatment that results in wasting syndrome; severe and chronic pain; severe nausea; seizures, and severe and persistent muscle spasms
Acquired Immune Deficiency Syndrome (AIDS)
Agitation of Alzheimer's disease
Amyotrophic Lateral Sclerosis
Arthritis
Autism
Cancer
Chronic pain
Colitis
Crohn's Disease
Glaucoma
Hepatitis C
Inflammatory Bowel Disease
Nail Patella, or the treatment of these conditions
Obsessive compulsive disorder
Parkinson's
Positive status for Human Immunodeficiency Virus
Post-Traumatic Stress Disorder
Rheumatoid arthritis
Spinal cord injury
Tourette's syndrome
Ulcerative colitis
The accepted illnesses and conditions may be amended to include additional diagnoses as necessary.
How Do I Become a Medical Marijuana Patient in Michigan?

First, individuals must receive an evaluation from a qualified health professional. He or she must certify that medical marijuana may help where traditional options have failed. Patients under the age of 18 must receive two physician certifications, and their parent or legal guardian must register as the patient caregiver.
After receiving certification from a state-recognized physician, individuals must complete the application on the Department of Licensing and Regulatory Affairs (LARA) website.
The application for both first-time and renewal patients costs $60. Additionally, a registered patient may select a caregiver to provide medical marijuana and related products to the patient on their behalf. Caregiver registrations come with an annual fee of $25 to be used for a background check.
Where Can Marijuana Be Consumed in Michigan?
Consumers cannot smoke marijuana in any place considered public. Marijuana possession and/or consumption in any form (flower, edible, concentrate, etc.) is prohibited on school buses, on the property of any preschool or primary or secondary school, at any detention center or correctional facility, or in any manner constituting negligence.
At this time, it is not clear whether licensed facilities are able to allow consumption.
How Do I Get a Job in the Michigan Marijuana Industry?
A trio of bills passed the state legislature in December 2016, radically changing the largely unregulated system. Now, five distinct licensing categories exist for medical marijuana business operations: growers, processors, retail sellers or dispensing facilities, secure transporters, and safety compliance centers (a.k.a. testing labs).
A background check is required for all marijuana-sector employees. Additionally, employees may not be registered as a caregiver for medical marijuana patients while employed under any of the above licensing categories.
Is Drug Testing for Marijuana Legal in Michigan?
The Michigan medical marijuana program does not require employers to permit the use of medical marijuana of employees while at work. In terms of drug testing, the state allows employers to use it as a determining factor.
Is Delivery of Marijuana Legal in Michigan?
Only registered caregivers can deliver medical marijuana to patients. Michigan does not currently allow the retailer to deliver directly to the consumer or patient.
How Do I Pay for Marijuana in Michigan?
Michigan dispensaries utilize cash sales for most customer transactions. Card services and banking have been left in limbo by the continued federal illegality of marijuana. As a result, banks are cautious, wanting to avoid the possibility of being part of criminal money laundering as marijuana is a federally illegal industry.
Can My Landlord Tell Me I Can't Smoke Marijuana?
Landlords, employers, and property owners can prohibit a person from cultivating, smoking, distributing, selling, or displaying marijuana. However, they cannot prohibit a tenant from lawfully possessing marijuana and consuming it by means other than smoking.
---
Michigan Marijuana Laws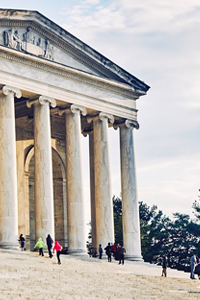 Michigan passed the Medical Marijuana Program in 2008 with 63 percent of the vote. Over three million people voted to allow cannabis use for limited medical reasons. The measure, however, included few guidelines on how the industry would transfer medicine to patients, omitting key parts on the licensing of retail establishments.
Legislative clarifications slowly trickled into the program, with the most substantial coming in 2016. At that point, the state introduced a trilogy of legislation enacting a regulatory and licensing infrastructure.
With Proposal 1 going into effect in December 2018, legalizing recreational marijuana, marijuana is now legal for anyone over the age of 21.
Purchase and Possession Limits
As of December 2018, there are still not recreational dispensaries for adults to buy marijuana from. However, recreational marijuana is legal. So, adults over the age of 21 can:
Possess, gift, or process 2.5 ounces
Have up to 10 ounces in a residence
Grow/process up to 12 plants in a residence
Medical marijuana cardholders can possess:
Up to 16 ounces of marijuana-infused products in solid form
Seven grams of marijuana-infused product if in a gaseous form
36 fluid ounces of marijuana-infused product if in a liquid form (such as a tincture or oil)
Growing Marijuana at Home
Michigan allows adults to cultivate up to 12 plants at home
Driving and Marijuana
Driving While Intoxicated
The Michigan medical marijuana program does not authorize anyone to drive a motor vehicle while under the influence of marijuana. In 2010, the Michigan Supreme Court set a precedent regarding blood, saliva, or urine testing. Basically, the court ruled that such tests are not enough cause to declare someone intoxicated. Instead, law enforcement officer must prove physical impairment.
Proposal 1 does not authorize adults to operate, navigate, or be in physical control of a car while under the influence of marijuana. Adults are also not allowed to consume marijuana while operating, navigating, or being in physical control of a car, or while in the passenger area of a car in public.
Driving While in Possession of Marijuana
Registered patients and caregivers may transport marijuana or marijuana products under five circumstances:
They are in possession of their Michigan medical marijuana program registration card
They are not intoxicated by marijuana at the time of driving
They do not leave the state
All products are labeled with the patient name, product volume, manufacturer name, date produced, who the product was received from, and a receipt
Products are in the trunk, or, in lieu of a trunk, are reasonably out of reach
Any valid patient or caregiver who violates these provisions are subject to a civil fine of no more than $250.
Marijuana and Minors
Children under the age of 18 are able to register as patients within the state medical program as long as they receive certification from two physicians rather than one. Additionally, the patient's parent or legal guardian must register as their caregiver and purchase or produce all products for the patient.
It is illegal for anyone under the age of 21 to possess of consume recreational marijuana.


Get Exclusive Local Cannabis Deals! Just enter your email address and city in the form below
Your information will remain confidential and will not be sold or otherwise shared.

Questions, comments, suggestions and praise
If you have any ideas, comments or suggestions regarding the site or if you are experiencing problems using the site, please feel free to let us know.
Please wait...processing form.


Thank you! Your message has been received.
We will get back to you shortly.


Thank you for your interest in Leafbuyer! Please complete the form below and upload your resume. We will contact you shortly.
Please wait...processing form.


Thank you! Your message has been received.
We will get back to you shortly.

Leafbuyer complies with state laws regarding access to marijuana-related products. To continue, you must be 21 years of age or older or hold a valid medical marijuana card?

Are you eligible to continue?





We're sorry but we cannot let you continue to use the site.