Thousands of Offers. Millions in Savings.

Get the best cannabis deals sent straight to you...
Get access to exclusive deals & inside info on community events and giveaways!
---
Frequently Asked Questions About Marijuana in Michigan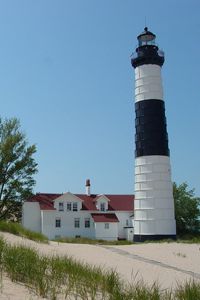 Nestled between two of the largest freshwater lakes in the world, Michigan is home to nearly 10 million residents. The state has a rich cultural history, absorbing Native American, French, and English influence leading up to the American Revolution. Today, the state is best known for Detroit, the Motor City, and is a symbol for American industry.
Is marijuana legal in Michigan?
Michigan has legalized the medical use of cannabis, including cultivation and possession for valid patients.
When did marijuana become legal in Michigan?
In 2008, Michigan put it to a vote, passing a referendum titled "The Michigan Medical Marijuana Act," formally allowing patients with specific medical conditions to be certified by a health professional to use marijuana.
Where are the dispensaries?
Dispensaries
may operate in any municipality in Michigan that does not specifically prohibit them. Additionally, the number of dispensaries, cultivation facilities, testing centers, and product manufacturers may be limited by local governments. It is unclear how many licenses have been issued at this time.
Are they medical or recreational dispensaries?
Michigan has only passed legislation allowing the medical use of cannabis. Despite
petition efforts in 2016
, adult legalization has not yet been embraced in Michigan.
Who can be a medical patient in Michigan?
Michigan medical patients are not restricted by age. The state allows the recommending physician to authorize medical marijuana use to those with certain diseases and conditions strongly impacting the quality of life of an individual. Michigan has deemed the following debilitating conditions suitable for medical cannabis:
Alzheimer's disease
Amyotrophic Lateral Sclerosis
Cachexia or wasting syndrome
Cancer
Chronic pain
Crohn's disease
Glaucoma
HIV or AIDS
Hepatitis C
Nail patella
Nausea
Post-traumatic stress disorder (PTSD)
Seizures
Severe and persistent muscle spasms
The accepted illnesses and conditions may be amended to include additional diagnoses as necessary.
How do I become a medical marijuana patient in Michigan?
First, you must receive an evaluation from a qualified health professional. He or she must certify that medical marijuana may help where traditional options have failed.
Patients under the age of 18 must receive two physician certifications and their parent or legal guardian must register as the patient caregiver. After receiving certification from a state-recognized physician, complete the application on the
Department of Licensing and Regulatory Affairs (LARA)
website.
The application for both first time and renewal patients costs $60. Additionally, a registered patient may select a caregiver to provide medical marijuana and related products to the patient on their behalf. Caregiver registrations come with an annual fee of $25 to be used for a background check.
Where can I smoke?
Smoking marijuana cannot be done in any place considered public. Marijuana possession and/or consumption in any form (flower, edible, concentrate, etc.) are prohibited on school buses, on the property of any preschool or primary or secondary school, at any detention center or correctional facility, or in any manner constituting negligence. At this time, it is not clear whether licensed facilities are able to allow consumption.
How much does marijuana cost in Michigan?
Marijuana prices in Michigan is subject to the pressures of competition. A tax rate of 3% on medical marijuana products is applied to gross sales. Currently, an ounce of flower ranges between $200-$300, with some going for as upwards of $400. A 1/8th often costs around $40, and 1 gram of concentrated marijuana averages around the same price. Additionally, a 100mg edible is generally priced between $10-$20.
How much marijuana can I buy and possess in Michigan?
Patients actively registered in the Michigan medical marijuana program are eligible to purchase and possess a maximum of 2.5 ounces of marijuana flower. The state has created the following standard equivalency ratios for other marijuana product categories:
16 ounces of marijuana-infused product in a solid form, such as butter.
7 ounces of marijuana-infused products in a gaseous form.
36 fluid ounces of marijuana-infused product if in a liquid form, such as oil.
Michigan marijuana laws allow valid out-of-state US patients with verifiable medical marijuana certifications to possess, purchase, and consume marijuana in accordance with Michigan law.
Can I grow marijuana in Michigan? How many plants?
Michigan allows patients to cultivate up to twelve plants. A registered caregiver may be responsible for as many as five patients at any one time, placing the maximum amount of plants to be cultivated on any one residential facility at sixty.
How do I get a job in the marijuana industry of Michigan?
A trio of bills passed the state legislature in December 2016, radically changing the largely unregulated system. Now, five distinct licensing categories exist for medical marijuana business operations: growers, processors, retail sellers or dispensing facilities, secure transporters, and safety compliance centers.
Though the bill was enacted in 2016, the state has
360 days to begin accepting applications
for licensure, creating a regulatory barrier to jobs until December 15th, 2017.
Is Drug testing for marijuana legal in this state?
The Michigan medical marijuana program does not require employers to permit the use of medical marijuana of employees while at work. In terms of drug testing, the state allows employers to use it as a determining factor.
Is Delivery legal?
Only registered caregivers can deliver medical marijuana to patients. Michigan does not currently allow the retailer to deliver directly to the patient.
How can you pay for marijuana in Michigan dispensaries?
Michigan dispensaries utilize cash sales for most customer transactions.
Card services and banking have been left in limbo
by the continued federal illegality of marijuana. As a result, banks are cautious, wanting to avoid the possibility of being part of criminal money laundering as medical marijuana is a federally illegal industry.
---
Michigan Marijuana Laws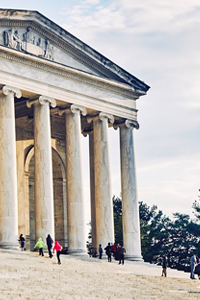 Michigan passed the Medical Marijuana Program in 2008 with 63% of the vote. Over three million voted to allow cannabis use for limited medical reasons. The measure, however, included few guidelines on how the industry would transfer medicine to patients, omitting key parts on the licensing of retail establishments. Legislative clarifications slowly trickled into the program, with the most substantial coming in 2016. At that point, the state introduced a trilogy of legislation enacting a regulatory and licensing infrastructure.
Purchase and Possession Limits
Patients with active registrations are eligible to possess or purchase no more than 2.5 ounces of marijuana flower or its equivalent in marijuana products at any time. The state has identified the following medicated-product equivalencies per ounce:
sixteen ounces of marijuana-infused product in solid form
7 grams of marijuana-infused product if in a gaseous form
36 fluid ounces of marijuana-infused product if in a liquid form (such as a tincture or oil)
This means a registered patient or caregiver may purchase up to 40 ounces of infused product in solid form, up to 17.5 grams of marijuana products in gaseous f0rm, or as much as 90 ounces of marijuana in liquid form.
Patients with a valid medical marijuana registration from another state are eligible to enjoy Michigan marijuana laws in full, including possession, use, and purchase.
Any patient or caregiver caught possessing in excess of these amounts is not protected from criminal or civil penalties. While many cities in Michigan have moved to decriminalized possession of marijuana, the state still enforces the
misdemeanor charges
for both possession and use. Fines for possession are as high as $2,000 and may include over a year in jail.
Driving while Intoxicated
The Michigan medical marijuana program does not authorize patients to drive a motor vehicle while under the influence of marijuana. In 2010, the
Michigan Supreme Court
set a precedent regarding blood, saliva, or urine testing. Basically, the court ruled that such tests are not enough cause to declare someone intoxicated. Instead, the law enforcement officer must prove physical impairment.
Driving while in possession of marijuana
Registered patients and caregivers may transport marijuana or marijuana products under five circumstances:
They are in possession of their Michigan medical marijuana program registration car.
They are not intoxicated by marijuana at the time of driving.
They do not leave the state.
All products are labeled with the patient name, product volume, manufacturer name, date produced, who the product was received from, and a receipt.
Products are in the trunk or, in lieu of a trunk, are reasonably out of reach.
Any valid patient or caregiver who violates these provisions are subject to a civil fine of no more than $250.
Marijuana Use by Minors
Children under the age of 18 are able to register as patients within the state medical program as long as they receive certification from two physicians rather than one. Additionally, the patient's parent or legal guardian must register as their caregiver and purchase or produce all products for the patient.
Growing Marijuana at Home
Registered patients are eligible to cultivate up to twelve plants in an enclosed, secured place.
Places to Consume Legally
The state of Michigan does not currently allow marijuana to be smoked in public. Edible or topical forms of marijuana, as long as you are not actively negligent in your use, can be consumed publicly under certain conditions. Under no circumstance shall an individual possess or use marijuana
in a school bus
, at a preschool, elementary or secondary education facility, in a correctional facility or detention center, or while operating any aircraft, snowmobile, RV, motorboat, or any other motor vehicle. Smoked marijuana is prohibited on public transportation, as well as anywhere that one may reasonably assess as public.
Legalization Outlooks
The
Marijuana Policy Project
has started developing a voter referendum titled "The Michigan Regulation and Taxation of Marihuana Act" which they intend to get on the November 2018 ballot. The Marijuana Policy Project has helped create the platform which Colorado, Alaska, Maine, Massachusetts, and Nevada all used to successfully campaign for legalization. Given this track record, many citizens are hopeful for 2018.
Michigan Marijuana Prices and Economic Data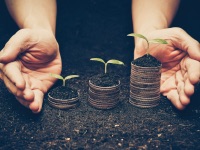 The state of Michigan has over 218,000 patients actively registered within the medical marijuana program. The state estimates over $9 million collected annually in patient registration fees and renewals. Sales are levied a
3% special marijuana excise tax
in addition to the state-mandated 6% sales tax.
Flower
1 gram: $10-$15
1/8th oz: $35-$45
1/4 oz: $75-$90
1/2 oz: $150-$180
1 oz: $250-$300
Concentrate
1 gram wax/shatter: $40-$60
1 gram Live Resin: $80-$100
500mg Oil Cartridge: $30-$50
100mg Edible: $10-$20
Taxes
Michigan is expected to collect around $50 million between the 6% state sales tax and the
special 3% excise tax
on dispensary sales. The sales tax will be dispersed into the general fund, but the 3% special excise tax, assuming 80% of the patients enrolled purchase medical marijuana from a dispensary rather than growing their own, is expected to produce over $20 million s in tax revenues annually.
The taxes are to be deposited into the "Medical Marihuana Excise Fund," where they will be allocated in the following ways:
25% will go to municipalities where dispensaries are located and will be allocated based on the number of such facilities in a municipality.
30% will go to the county governments where marijuana dispensaries are located, where it will be allocated proportionally to the number medical dispensaries in the county.
5% to additionally support the sheriff in counties where medical marijuana businesses operate.
5% to the Michigan Commission on Law Enforcement Standards to be used for the training of local law enforcement officers.
5% to the Department of State Police.
30% to the state for the following purposes:

Until September 30, 2017, for deposition into the Michigan General Fund.
Beginning October 1, 2017, for deposition in the First Responder Presumed Coverage Fund.
The fees collected from applications and regulatory audits are to be deposited into the "Marihuana Regulatory Fund," a special fund created for this purpose. The Fund is to be used to support the implementation, administration, and enforcement of the regulatory policy surrounding the Michigan medical marijuana program.
Marijuana Activities: Things to do in Michigan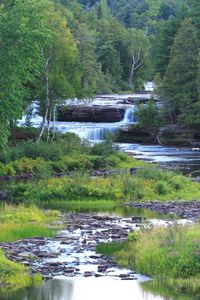 Michigan has one of the largest patient enrollment volumes within the United States, but the state is just now attracting many
cannabis-themed activities
. In most places in Michigan, smoking medical marijuana is prohibited; however, you can eat, drink, or apply medical products if you are discrete. With this framework, you may engage in a multitude of tasks and activities while using medicated products within the confines of the law. As the regulatory framework is rolled out in 2017, the Michigan medical marijuana industry will be sure to see changes.
The THC Expo
Beginning in 2010, the
THC Expo
launched as the premier cannabis-related show and expo in Michigan. Seven years later, the designation remains unchanged. Check out innovation in home growing, extractions, and vaporizing technology. Meet and discuss research with doctors, industry leaders, and legal professionals. The expo is open to anyone 18 years and older, with a special medicating area for active, valid patients and hundreds of booths from companies across the industry. Seminars include speakers from successful businesses, law firms, healthcare providers, and celebrities.
The Henry Ford
The Henry Ford
is a monument to American innovation and culture. First and foremost a museum, The Henry Ford in downtown Detroit is a campus dedicated to showcasing and preserving the industrial, social, and technological spirit of the American people. See how the Ford company built their first cars and how they continue to innovate over 100 years later. The Museum of American Innovation is a collection of objects that went to shape the world we live in. Sit on the bus on which Rosa Parks famously protested. See how American ingenuity has affected how we get energy, how we manufacture, and how we grow our foods. Learn how technology is impacting the changing world, and discover the innovations that are driving the change.
Visit the Greenfield Village, a historic monument comprised of seven districts. Each district is home to shops, galleries, and possibly even restaurants dedicated to a specific innovation in American history. Discover the history of the railroad, the motivations encouraging Henry Ford to create the Model-T, the tiresome research leading Thomas Edison to the light bulb, and even eat at a 1800s-themed diner, complete with a 1800s menu.
Boating on the Great Lakes
Seated between two of the Great Lakes, it should come as no surprise Michigan is home to a thriving boating industry. You may want to go fishing or water skiing, or maybe book a sunset cruise with a nice meal. You can always take a ferry ride to Mackinac Island for a glimpse at the life of luxury.
Remember, Michigan allows out of state medical marijuana patients with valid registration cards the same legal protections of use, possession, and purchase. Traveling patients welcome!
Wait! You're missing the Best Weed Deals...
Get access to exclusive deals & inside info on community events and giveaways!
As seen on: