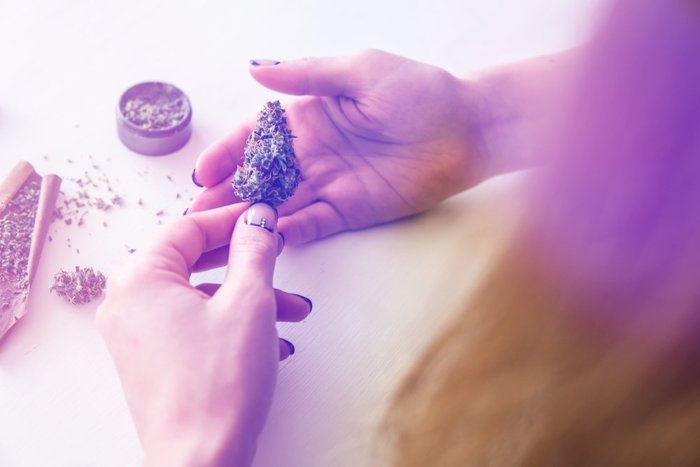 Michigan marijuana is on the rise as the state recently legalized recreational marijuana. While the state has quite the hurdles to tackle before rec shops can open, it is great to see the midwest catching on to the cannabis gold rush. Not only will the legal market enhance the local economy, but it is bringing a natural alternative to thousands of consumers in the state.
Even though the state remains a caregiver market for now; it is slowly making its way to a commercialized retail market. While the legal process is moving a bit slow, the state of Michigan has made major leaps towards positive cannabis reform this year. 2019 should be a year of cannabis celebrations, and with 4/20 inching near, there is no better time to celebrate the state's marijuana growth.
Let's take a look the plethora of 420 events in Michigan for 2019!
Major 420 Events in Michigan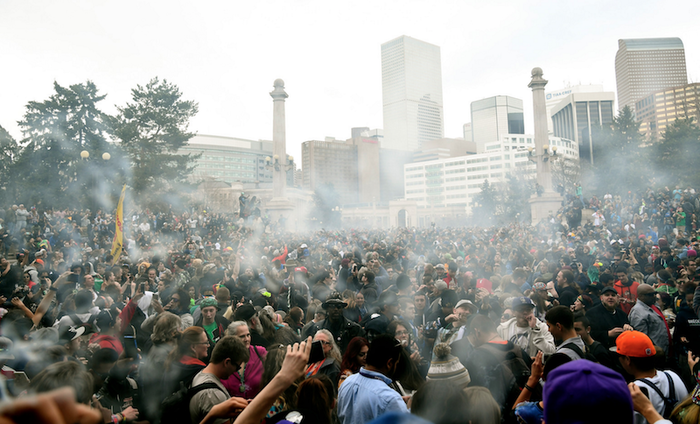 Michigan may be a new legal market, but they are not new to celebrating marijuana! In fact, they've had some pretty major 420 events in Michigan throughout the years. Granted, not every cannabis event in Michigan actually falls on the day of 4/20. Nevertheless, all of April is a 420 celebration in Michigan with events leading up to 4/20 and cannabis events past 4/20.
Detroit 420 Events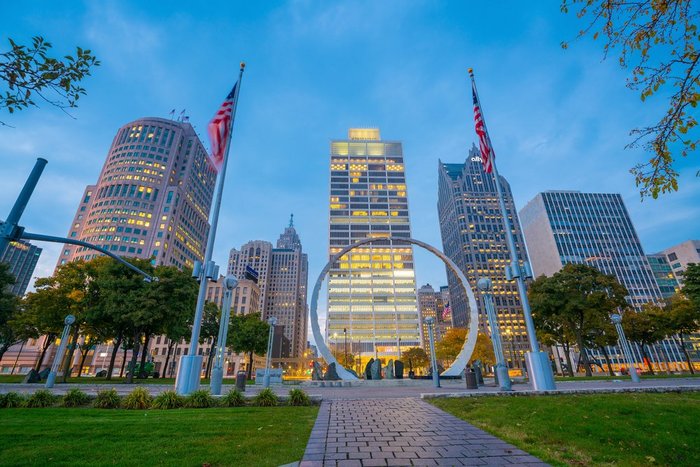 Puff and Paint 420 Friendly
When: April 12th, 2019 @ 7:00 pm
Where: The Craft Café in Detroit
Another solid cannabis get-together in Michigan leading up to the 4/20 celebration is the Puff and Paint event. It is a 420-friendly café in Detroit with quite the plans for future cannabis activities. It is a great place to gather with friends, puff down, and tap into your creative brain. It is not the largest event, but it sure is a good time!
420 Smoke Out of 2019
When: April 20th, 2019 @ 1:00 pm Until Baked
Where: 71 Oakman Blvd, Detroit, Michigan (Highland Park)
The annual 420 Smoke Out is a great way to meet up with like-minded stoners to celebrate the cannabis holiday. It is a laid-back, local event ideal for the lazy stoner. All you need to do is bring your own grass and $25 to get in the event. Don't worry about snacks and drinks though; the event has you covered with free non-alcoholic beverages and munchies!
Backwoods and Bonfires Music Festival
When: April 20th, 2019 ? April 21st, 2019 @ 12:00 am ? 12:00 pm
Where: 3733 McKinley Street, Detroit, Michigan
For those outdoor cannabis lovers looking for 420 events in Michigan with goods time and music, friends, family, food, and quality weed; the Backwoods and Bonfires Music Festival is the place to be! It is a stellar event that falls on the weekend of 4/20. While it is not a solely 420 event, it sure is a solid way to celebrate 420!
What's Happening:
Adult Bouncy Houses
Live Artwork
5 DJ's
Local Musicians
3 Headliners (Doja Cat, Rocky Badd, B Free)
Food Trucks
Bonfires
420 Events Outside Detroit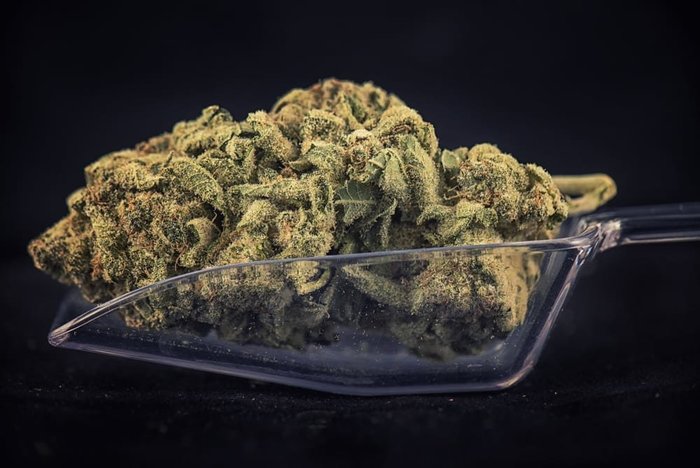 The Ann Arbor Hash Bash
When: Saturday, April 6th, 2019 @ High Noon
Where: On The University of Michigan Diag
The Ann Arbor Hash Bash is one of the longest standing cannabis events in the state of Michigan. The very first Hash Bash dates as far back as 1972 with Chef Ra leading the event. It quickly caught on and has become one of the most famous cannabis events in Michigan. While the event is not an actual 4/20 event, it is a great way to start the cannabis month!
It is an annual event and every year focuses on the growth of marijuana reform in the state of Michigan. 2019 is a big year as this event finally gets to celebrate the widespread legalization of marijuana on a retail level. Any cannabis lover looking for something to do before 4/20 should check out this stellar cannabis event.
To stock up on the best bud for your 420 celebration, head to THE Leafbuyer 420 GUIDE for 420 events and 420 marijuana deals!
What's Happening:
Collection of Speeches
Live Music
Fire Food
Local Street Vendors
Occasional Civil Disobedience
Good People
420 Cann Expo
When: April 20th, 2019 @ 10:00 am
Where: Soaring Eagle Casino & Resort in Mt. Pleasant, Michigan
For those cannabis entrepreneurs looking to stay active this 4/20, the 420 Cann Expo is the place to be. It is a premium cannabis event meant to educate, inform, and connect the dots for the Michigan cannabis industry. It is free admission and has over 5000 attendees on average. This cannabis event celebrates the legalization of marijuana in Michigan by bringing a network of marijuana professionals together to spread their cannabis knowledge.
Explore the medical, recreational and caregiver market by speaking with cannabis professionals from around the nation. From stellar exhibitors to renowned speakers, the 420 Cann Expo is a great way to celebrate the 4/20 holiday!
TWIZTID's 7th Annual 420 Show
When: April 20th, 2019 @4:00 pm (Doors Open for Show @ 6:00 pm)
Where: The Crofoot Complex in Pontiac, Michigan
The 7th Annual 420 Show by TWIZTID is the perfect way to celebrate the cannabis holiday. Not only is it a gathering of stoners, but it combines getting baked with quality music! What is better than getting high and grooving with your friends? Not much!
The event starts at 4:00 pm with a "Welcome to the Underground Pre Game" in the Pike Room. The main stage will open up at 6:00 pm with some stellar artists performing throughout the evening.
The Line Up:
Twiztid
Rittz
Blaze Ya Dead Homie
G-Mo Skee
Young Wicked
The R.O.C
Other Things to Do in Michigan on 420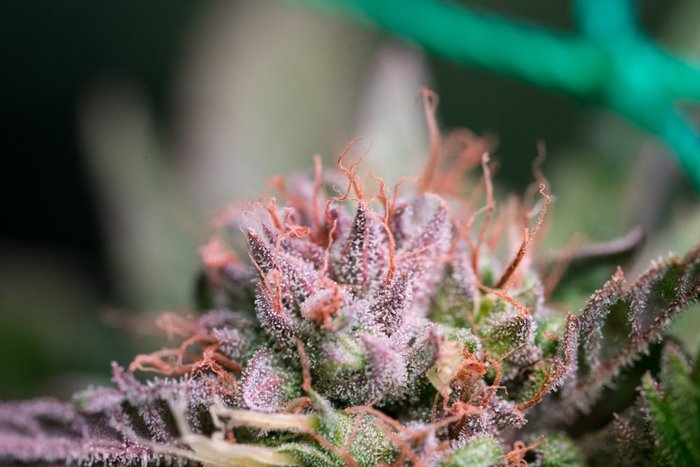 The above events are a great way to spend 420 in Michigan. Nevertheless, there are plenty of people who look for fun things to do on 4/20 without the massive crowd. Lucky for them, there are plenty of little shows, comedy events, and local get-togethers perfect for the 420 holiday.
Other Concerts to Attend on 4/20: 
Alec Benjamin @ Saint Andrews Hall in Detroit
Boney James at the Detroit Opera House
Josh Turner with Scotty McCreery @ the Soaring Eagle Casino and Resort
Dirty Mind 4 ? Prince Tribute @ Jazz Café at Music Hall in Detroit
Norman Brown @ Detroit Opera House
Jazz Night Out @ Gina's Soul Food in Detroit
ABK & Big Hoodoo @ the Diesel Concert Lounge in New Baltimore
The Revivalists @ The Royal Oak Music Theatre in Royal Oak
Purple Masquerade Prince Tribute @ The Machine Shop Concert Lounge in Flint
Live with Free Beer and Hot Wings @ DeVos Performance Hall
Dead Again's 7th Annual 420 Bash @ Magic Bag in Ferndale
Aside from catching a live concert for 4/20, there are a few stellar local 420 events in Michigan worth checking out. From a comedy show to a local event, there is definitely a 420 event in Michigan for every stoner!
Funny as Ish Comedy Tour: Mike Epps, Rickey Smiley, DC Young Fly, and More
Best of Downtown ? Walking Tour in Detroit
Hamilton @ the Fisher Theatre
Whether it be a blowout bash for 4/20, a local get-together with some good buddies, or even a chill night in with your favorite CBD products, 4/20 in Michigan and beyond is all about celebrating quality cannabis. Michigan knows how to puff down any day of the week, and the state sure knows how to celebrate the renowned cannabis holiday. Anyone looking for a unique cannabis trip would be thrilled with the 420 events in Michigan on this lovely 4/20!