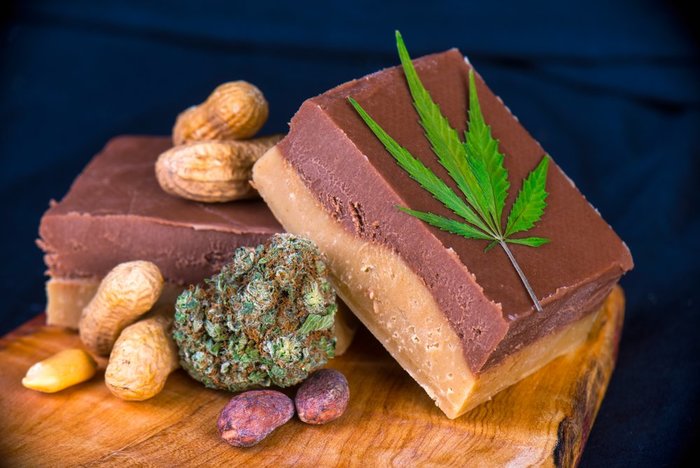 With new companies and products sprouting up daily in the post-prohibition era of cannabis, there is no excuse for only handing out some nugs and a few copies of "Dazed and Confused" this gift-giving season.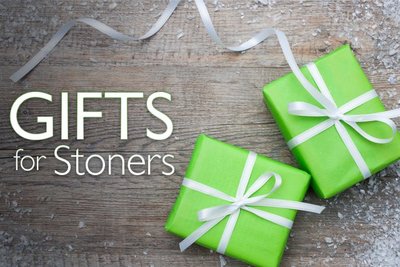 From the countless smoking devices and accessories, to the growing popularity of cannabis-infused products, the possible gifts for stoners on your friendlist are essentially endless.
Whether you're passing out gifts to complete strangers or your best buds, be prepared to give out the dankest presents this holidaze season with 11 of the best gifts for stoners:
1. Nectar Collector
All the efficiency of dabbing without needing three hands and a personal assistant. Portable and effective, Nectar Collectors are dab rigs that fit in the palm of your hand. Heat up the titanium tip, apply it to your preferred concentrate, and pull through the device. These pocket-sized, vertical vaporizers are among the premier gifts for stoners.
2. Stashlogix Case
Both stylish and smell proof, these travel-ready bud (and bud accessory) containers make fitting gifts for stoners on the go. From looking at the craftsmanship, it's easy to tell that these cases were fashioned with careful thought. Comes in hemp or black nylon material.
The cases are organized, fashionably discrete and come with a combination lock. Also equipped with compartmental dividers, these cases are customizable. They become the ultimate stash for your weed (or your friend's weed).
3. Wax Concentrates
Flowers are classic, but stoner gift-giving has grown to become so much more than an herbal donation. High potency concentrates are guaranteed to impress the most cultured cannabis lover, all the way down to the everyday stoner. Pair your favorite concentrate with a vaporizing device, and you've made a stoner gift-bundle that's second to none.
4. Toker Poker
Equipped with a bowl packer and fold-in stainless steel poker, this multipurpose lighter sleeve functions like a stoner Swiss army knife. Just slip the attachment over your lighter.
While capable of holding up to five feet of hemp wick coiled around it, the Toker Poker's boot-shaped design will also keep your Bic lighters looking unique and from being wrongly pocketed.
5. Rolling Trays
This accessory makes a proper gift for any weed enthusiast. Whether you're rolling papers like Wiz Khalifa, or just need a flat surface to break up your herb, there exists a variety of tray styles, sizes and designs. Typically, curved edges keep the trays content from spilling. Companies are crafting durable products from a host of materials, like wood-fashioned trays, to ones constructed of metal.
6. The Root Of It All
This set of groundbreaking cannabis-infused droplets is all-natural and made from edible essential oils that provide better taste, greater potency and deliver a faster onset than chemical tinctures. The three products, named GO, SLOW, and STOP, are proprietary blends of cannabis extract provide desired benefits at varying paces.
7. Cannabis Skin Care
Not only beneficial for the body's inner workings, cannabis products in the areas of beauty and skin care have begun to make headway. Companies like Apothecanna have developed lines of lotions, sprays and balms that aim to deliver the desired benefits. As far as everyday items go, cannabis skin care products make the perfect gifts for stoners.
8. Edibles
Honestly, are there better gifts than food or weed? Not unless you combine the two. Chocolates, gummies, beverages, baked goods, and cannabis-infused treats of all sorts make stellar gifts for stoners. Delicious, but equipped with the healing properties of cannabis, edibles are at the perfect crossroads of healthy and happy (and high).
9. Hand-E Nail V2 Vaporizer
Dab in style with the new Hand-E Nail V2. This device has multi-temperature settings and comes complete with a percolating glass top and three interchangeable nails. If that wasn't enough, the Hand-E Nail V2 is equipped with a magnetic dabber and cap tool, as well as hard-shell case.
10. Glass Cleaner
The best gifts for stoners are sometimes the ones they didn't know that they needed, until they needed it. Glass cleaner is a perfect example. When tar, resin and all that built-up, dark gunk eventually clog your buddy's smoking device, they are going to celebrate the day that you brought them a solution. A solution of water and powered cleanser, that is.
11. Pipe Mug
What better way for your friends to enjoy their morning coffee than with a bowl–conveniently located on the mug's handle. It's the best way to wake and bake.
Bottom line, there are myriad options when it comes to getting gifts for stoners. While most friends will be happy with whatever you get them, go the extra mile and get them something they can put to use.