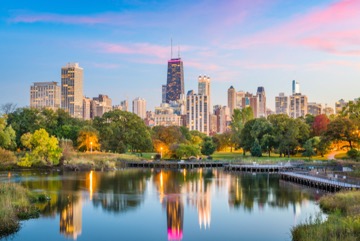 As the only state to pass a medical marijuana law when they already had one on the books for 35 years, the state of Illinois has had a long and complicated history with weed.
It all started in 1931 when the state, amid a wave of prohibition efforts across the country, banned the use of cannabis. Six years later, the Marihuana Tax Act of 1937 barred all marijuana transactions nationwide with a classic catch-22: all marijuana sales would be taxed, but the stamps used to pay the tax made it illegal to not already own them. And in 1970, the Controlled Substances Act made all cannabis use illegal in the U.S., including for medicinal purposes.
Illinois tried to rectify the medical ban in 1978, recognizing the widespread use of the drug and seeking to establish a more common-sense approach to existing Illinois marijuana laws. The resulting Cannabis Control Act gave the Illinois Department of Human Services and the Department of State Police the permission to work together to establish rules and regulations for medical marijuana in the state.
There was only one problem: neither agency wanted to act first and both deferred to the other, leaving the new Illinois medical marijuana law dead in the water.
Thirty-five years later, amid growing support in the state, the Illinois General Assembly in an act of deja vu passed the Compassionate Use of Medical Cannabis Pilot Program Act, which was signed into law by Governor Pat Quinn on August 1, 2013. The law, which went into effect on January 1, 2014, made Illinois the 20th state to allow medical marijuana, though they could have easily been the first by 18 years (California, 1996).
Learn more about marijuana in Illinois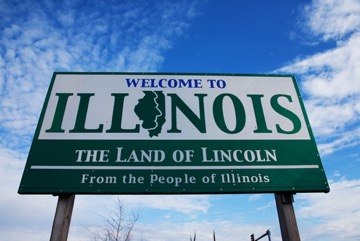 Unlike the 1978 law, the 2013 medical cannabis bill established the ubiquitous ID card system used in many other states, and also defined 30 medical conditions that would qualify for the nascent program. As of this year, over 60,000 patients participate in the state's medical marijuana program.
Three years later, Illinois marijuana laws were again updated, this time reducing the penalty for marijuana possession of less than 10 grams from a misdemeanor down to a civil fine.
Two years after that, in 2018, the state's medical marijuana program was greatly expanded amid fears of a growing opioid epidemic in the state and nationwide. Changes included ditching the required background check and fingerprinting of applicants, which greatly reduced the burden on patients seeking medical marijuana relief and led to a large uptick in the number of applicants in recent years.
In 2019, Illinois is expected to pass some form of recreational marijuana as Governor J.B. Pritzker has made legalization his top priority and several marijuana bills are in the works. One version, first floated in 2017 by lawmakers, would allow adults to possess 28 grams (one ounce) of flower marijuana and grow up to five plants at home.
Leafbuyer's Featured Illinois Dispensaries
Whether you're a longtime medical marijuana patient, just starting your medical marijuana journey or looking forward to recreational legalization in the state, Leafbuyer has your back. We've got the best dispensaries with the sweetest deals, so you'll never be left scouring the streets for a dispensary just because you're traveling. For more, check out our recommended Illinois dispensaries below, or use our interactive map or click the link for the city closest to you.
Illinois Dispensaries
Click the map to explore dispensaries in Illinois.
Leafbuyer's Cannabis Deals in Illinois
If you're looking for the best cannabis deals in Illinois, keep it right here on Leafbuyer. We'll help you find the best
weed deals in Illinois
, and once recreational legalization comes, we can even help you find
marijuana grow stores in Illinois
, and the newest strains or products with our comprehensive search engine. Or just click below to get started with our best deals.
Scoop these deals while they're hot!
Find the hottest cannabis deals near you on wax, edibles, ounces of flower, and much more!
See all deals
Save money, subscribe.
Get Exclusive Local Cannabis Deals delivered to your phone and email!!