Thousands of Offers. Millions in Savings.

Get the best cannabis deals sent straight to you...
Get access to exclusive deals & inside info on community events and giveaways!
---
Frequently Asked Questions About Marijuana in Illinois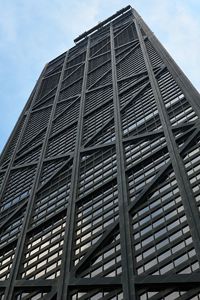 Illinois, known for its champion sports teams and harsh winters, passed a bill in 2013 authorizing a pilot medical marijuana program. This initiative sought to expand health treatment options for patients who had yet to see adequate relief using traditional methods. Four years later, the Compassionate Use of Medical Cannabis Pilot Program Act has approved over 16,000 applications.
Is marijuana legal in Illinois?
Currently, Illinois only has a medical marijuana program in place. Passing both the House and Senate, the 2013 program, titled "The Compassionate Use of Medical Cannabis Pilot Program Act," is operational, serving over 10,000 active patients in March 2017.
Where are the dispensaries?
The medical marijuana program requires the creation of districts where one or more dispensing locations may be licensed. When the final rules and regulations were set, the total number of districts was forty-three.
Are they medical or recreational?
Currently, only medical marijuana may be legally sold within the state.
Who can become a medical patient in Illinois?
Illinois has a two-step process to become a medical marijuana patient. First, a patient must meet with a qualified health professional (M.D. or D.O. in good standing) to be certified as being affected by at least one of the approved conditions or ailments:
Alzheimer's disease
Amyotrophic Lateral Sclerosis (ALS)
Arnold Chiari malformation
Cachexia/wasting syndrome
Cancer
Causalgia
Chronic Inflammatory Demyelinating Polyneuropathy
Complex regional pain syndrome type 2
Crohn's Disease
Dystonia
Fibromyalgia
Fibrous dysplasia
Glaucoma
Hepatitis C
HIV/AIDS
Hydrocephalus
Hydromyelia
Interstitial Cystitis
Lupus
Multiple Sclerosis
Muscular Dystrophy
Myasthenia Gravis
Myoclonus
Nail-patella syndrome
Neurofibromatosis
Parkinson's disease
Post-traumatic stress disorder
Reflex Sympathetic Dystrophy
Rheumatoid Arthritis
Sjogren's syndrome
Spinal cord disease
Spinocerebellar Ataxia
Seizures, such as those associated with epilepsy
Syringomyelia
Tarlov cysts
Tourette's syndrome
Traumatic brain injury and post-concussion syndrome
Illinois residents may additionally petition the Department of Public Health to request another illness or disease be added to the list, provided there is evidence-based medical research to verify the claim of therapeutic benefit. The state does currently accept pediatric and youth patients, with further certification requirements.
How do I become a medical patient in Illinois?
After receiving a certification from a state-licensed physician identifying possible relief from pain, nausea, or other symptoms associated with an approved condition, you must submit an application to the Illinois Department of Public Health (DPH). The DPH hosts the application on their website, where it can be electronically submitted. The application requires three things:
Proof of Illinois residency
Proof of identity, such as a birth certificate
Fingerprints and background checks for patients or qualifying caregivers
Patients under the age of 18 may also participate in the program and are not subject to being fingerprinted. Instead, all patients under 18 are required to have their parent or legal guardian register as their direct caregiver. Patients under 18 must have their medical records certified by two physicians and the parents must fill out a Medical Cannabis Custodial Parent and Legal Guardian Attestation form, available at the
Department of Public Health
. Applications may be filled out online. Registration fees are associated with the duration the registration will remain valid. For instance, $100 is associated with 1 year of active registration, whereas $250 will allow the registration to instead remain active for three years. There are additional exceptions for veterans being treated at a VA hospital.
Where can I smoke?
The Department of Public Health has finalized bylaws for the medical cannabis program prohibiting medical patients from smoking or vaporizing cannabis in any place where they may reasonably expect to be viewed by others. While smoking is largely confined to private residences, consumption methods such as edible or topical products can legally be used in many public places. However, medical cannabis products are to never be consumed on a school bus, at any preschool or primary and secondary school, in a correctional facility, in a business licensed for childcare, or in a motor vehicle.
How much does marijuana cost in Illinois?
Medical marijuana prices in Illinois cost, on average, between
$365
and
$450
an ounce, with prices decreasing as program enrollment continues to increase. Dispensaries are reluctant to publish prices, as the program requires all marketing or advertising be done with the approval of the Department of Financial and Professional Regulation. Some reports suggest patients are paying between $60-$100 for a gram of concentrate, with capsules containing
THC or CBD
costing around $10 per 100 mg dose.
How much marijuana can I buy and possess in Illinois?
The Compassionate Use of Medical Cannabis Pilot Program Act allows patients a standard 2.5-ounce purchase and possession limit every two weeks. This amount may be increased, based on patient need, with the physician's approval.
Can I grow marijuana? How many plants?
Currently, medical cannabis can only be cultivated by establishments licensed to do so. It is not clear if this is being addressed.
How do I get a job in the marijuana industry of Illinois state?
Becoming an employee of a medical dispensary requires an individual to provide evidence of Illinois residency, certification of identity (a passport and a piece of mail not older than 30 days, for example), and submit to fingerprinting and a background check. The check evaluates the criminal history of applicants, denying applicants who have past felony-level drug convictions.
Is Drug testing for marijuana legal in this state?
The Act does not require any private business to allow consumption of marijuana products. Patients are not protected from workplace policy concerning drug use, and medical marijuana is not protected from such policies. Typically, employers prefer to avoid the use of medicated products while at work, with most policies weighing on-the-job impairment over a positive test for marijuana.
Is Delivery legal?
Delivery is currently legal from a cultivator or product manufacturer to a retail dispensing facility, but not from the dispensary to the patient.
How may I pay for marijuana in Illinois dispensaries?
Illinois dispensaries currently only accept cash. The Illinois Treasurer in early 2017 sent a letter to the Trump administration requesting guidance on banking, where card services and financial services have been continually
upended by federal laws and regulation
.
---
Illinois Marijuana Laws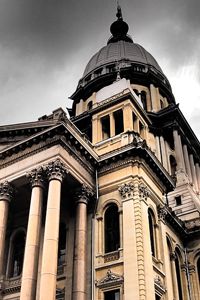 The
Compassionate Use of Medical Cannabis Pilot Program Act
was passed in 2013 through the state assembly. Because this change occurred in the capitol rather than through a voter referendum, state legislators were able to perform a comprehensive review of the existing medical marijuana programs across the country. The result is an intensely regulated pilot program with an expiration date. The program must be renewed every four years to remain active and may be amended as necessary.
The finalized regulations affect everything from how much an individual may purchase or possess to the hours a dispensing facility may be open, including fines and penalties for failing to comply.
Purchase and Possession Limits
Any patient registered in the state's medical marijuana program is eligible to purchase 2.5 ounces of marijuana in any two week period, setting a standard of five ounces per month. A patient may request a higher purchase limit, provided the patient's certifying physician views increased limits as therapeutically necessary and documents such information into the patient medical record.
Patients may be subject to fines and criminal penalties if they possess more than the approved amounts. As a result of
decriminalization efforts
, Illinois residents not enrolled in the state medical cannabis program are able to avoid criminal penalties for possession of ten grams or less of marijuana. However, mandatory minimum sentencing and felony charges await anyone who exceeds these limits without a valid medical reason.
Driving while Intoxicated
Under no circumstance does the Compassionate Use of Medical Cannabis Pilot Program Act authorize the operation of a vehicle while under the influence of medical cannabis products. Intoxication may be defined by the concentration of THC in an individual's blood, saliva, urine or other bodily fluid, and is not to exceed five nanograms per milliliter of blood or ten nanograms per milliliter of other bodily fluids.
Patients caught in operational control of a motor vehicle in excess of the defined limits are subject to misdemeanor charges, along with any criminal fines and penalties associated with such a charge.
Driving while in possession of marijuana
Marijuana may be transported legally in Illinois under three conditions:
The individual is a registered patient in the medical cannabis program and has their registration card.
The individual is a registered caregiver in the medical cannabis program and has their registration card.
The individual is a registered agent of a licensed, operating dispensing organization.
Patients and caregivers
may transport medical products
, provided the products are not used while inside the vehicle. The products must be in a sealed container inaccessible while the vehicle is moving. Patients and caregivers may transport medicated products around the state provided they meet these requirements. Anyone caught in violation are subject to misdemeanor charges and up to two-year revocation of their medical certification.
Marijuana Use by Minors
The decriminalization legislation passed in 2016 significantly reduced criminal penalties for adults but left many of the penalties for youth populations intact. Patients under 18 may be registered in the state medical cannabis program; however, all purchases are to be completed by the patient's caregiver - a legal guardian or parent. Additionally, schools are not required to allow cannabis use by medical patients.
Growing Marijuana at Home
Illinois does not currently allow patients to grow marijuana at home. Any person caught
growing marijuana at home
is subject to various criminal penalties depending on the total quantity of plants. If caught cultivating five or fewer marijuana plants, misdemeanor charges, up to one year in jail, and fines not exceeding $2,500 are possible. Any individual caught cultivating between 6-49 plants are subject to felony-level criminal charges, fines up to $25,000, and as much as ten years in prison. Felony charges, prison time up to 30 years, and fines as high as $100,000 exist for those growing 50 plants or more.
Places to Legally Consume
Unfortunately, patients with active state medical registrations may not smoke marijuana in any place where it can be assumed someone could easily observe their behavior. The state has not made the same distinction, however, in the use of edible or topical forms of medical cannabis products. Still, there are several places designated as forbidden regardless of product form. These include:
On a school bus
On the grounds of any preschool or primary and secondary education facilities
In a correctional facility or detention center
In any motor vehicle
In any business designated for child care
In the presence of individuals under the age of 18
Near active-duty law enforcement and emergency services personnel
The Act does not prohibit college and university campuses from banning the use of medical marijuana products.
Illinois Marijuana Prices and Economic Data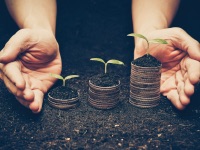 Growth in active patient registrations continues every month, with over 16,000 applications for individual patients accepted in March of 2017, up from 5,000 just one year prior. Currently, Illinois prohibits dispensing organizations from marketing materials which may be accessible to individuals under 21. As a result, dispensaries may host product descriptions on their site but omit the price.
According to information gathered by the Cannabist, an ounce in 2015 averaged $450, or near $16 per gram of marijuana flower. Patient volume and the number of operational dispensary locations have since reduced average costs to around
$365 per ounce
, or just below $13 per gram for wholesale. An 1/8th of marijuana ranges between $45-$60, and concentrates average between $60-$80 per gram.
Patients are given a standard purchase limit of 2.5 ounces of marijuana per every fourteen day period. Patients may have this limit increased with a recommendation from their certifying health practitioner.
Sales
Since the first dispensing locations opened their doors, the Compassionate Use of Medical Cannabis Pilot Program has generated nearly $48 million in sales. If patient volume and registration continues to increase, the state is poised to see millions of dollars in sales added to the state economy, creating hundreds of jobs.
Taxes
Illinois imposes a 7% sales tax in addition to any other state and local taxes levied on businesses or sales transactions. Any tax revenues collected from the sale of medical cannabis is deposited into the Compassionate use of Medical Cannabis Fund. The revenues will be used in the administration and enforcement of the Act. Any monies collected in excess of these costs is to be used in the prevention of crime and programs with this goal.
Since November of 2015, $47.5 million in sales have been generated from retail dispensing facilities on sales to qualifying patients or caregivers. Additionally, $28.9 million in sales has occurred between cultivation and manufacturing facilities and retail stores. If the tax is applied to sales only, Illinois medical cannabis has collected over $5.3 million in taxes.
The state currently has 51 licensed dispensaries, up from 40 in August 2016.
Marijuana Activities: Things to do in Illinois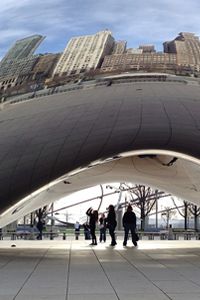 Illinois is best known for the hustle and bustle of Chicago, a metropolitan area comprised of over 9.5 million residents. Bordered by Lake Michigan, Illinois can be experienced by beach and boat, through the use of subway or commuter rail lines. The continued expansion of the medical program through patient registrations and expanded accepted conditions are expected to bring more cannabis-centered activities and
marijuana events
to the state. Until then, here is what we recommend:
The Navy Pier
Dining, shopping, and a Ferris wheel are all part of this historic landmark. A WWI prison for draft-dodgers, a flight-training academy during WWII, and the home to the University of Illinois at Chicago from the mid-1940s till the early 1960s, the Navy pier became a Chicago landmark in 1977. A great place to walk about or relax, the Navy Pier presents an inspired view at the architectural prowess that makes the Chicago skyline a truly unique visual. While smoking medical cannabis is forbidden in public, an edible or topical product may be used on this medicated jaunt around Illinois history.
Willis Tower
A marvel of industrial and architectural achievements, the Willis Tower - commonly referred to as the Sears Tower - is an 110 story building in downtown Chicago.
The Willis tower offers tickets to their
Skydeck
- a transparent observation deck on the 103rd floor, or 1,353 feet from the ground below. Due to the public nature of the Skydeck, smoking or vaporizing medical cannabis is prohibited, but you can always get high before you get elevated.
Shopping, Dining, and Entertainment
Chicago is home to some of the best shopping, dining, and entertainment in the country. Whether you want deep dish pizza or something fancier, the city has a culinary option for you! The Art Institute of Chicago hosts a variety of world-class exhibitions year-round, while the city is itself full of entire avenues of designer storefronts and retailers. The public nature of all shops, museums, exhibits, and restaurants means smoking (and likely vaporizing) of medical cannabis is prohibited; however, the law does not specifically limit
consumption of edibles
in museums or art galleries.
Wait! You're missing the Best Weed Deals...
Get access to exclusive deals & inside info on community events and giveaways!
As seen on: