Thousands of Offers. Millions in Savings.

Get the best cannabis deals sent straight to you...
Get access to exclusive deals & inside info on community events and giveaways!
---
Frequently Asked Questions About Marijuana in Minnesota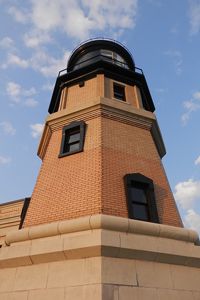 Over half the United States have reformed their marijuana laws, Minnesota included. Known as the land of 10,000 lakes, Minnesota is home to nearly 5.5 million residents. As the cannabis industry continues to evolve within the state, we understand if you have questions.
Is marijuana legal in Minnesota?
Minnesota has removed the legal and criminal penalties for cannabis use, but only for individuals with a diagnosable medical condition, disease, or ailment which has a persistent and severe capacity to disrupt an individual's quality of life.
When did marijuana become legal in Minnesota?
The Minnesota medical marijuana program was signed into law in late
May 2014
, with the first dispensary location opening the following July, just over 13 months later.
Where are the dispensaries in Minnesota?
Minnesota law allows only two medical marijuana manufacturer licenses to be issued at any one time. Each license can accommodate up to
four dispensing facilities
and one manufacturing center. As of April 2017, the following dispensary locations are operational:
Minnesota Minnesota Medical Solutions
Are they MED or REC dispensaries?
Only medical dispensary locations are legal in the Minnesota at this time. Early 2017 brought
a bill
seeking to legalize, regulate, and tax marijuana for adults 21 and older to the State House of Representatives.
Who can be a medical patient in Minnesota? Who can purchase REC?
Minnesota residents may be recommended medical marijuana by a licensed doctor, physician's assistant, or advanced practice registered nurse. A qualified health professional may recommend marijuana only to individuals with one or more of the following medical conditions or diseases:
Aug. 1st, 2017)
How do I become a MED member in Minnesota?
Minnesota requires the recommending medical professional to begin the application on the behalf of the patient. Here is how it works:
Set an appointment with a qualified health professional (a doctor, physician's assistant, or advanced practice registered nurse).
Fill out the patient email and acknowledgment form prior to your appointment.
Once your condition has been evaluated, if you qualify for the medical program, your medical professional will submit the certification to the Minnesota Department of Health, prompting an email to be sent to the qualifying patient.
Use the email to finish registering for the program, including submitting proof of ID and residency along with the application. The application fee is $200 and registrations must be renewed annually.
Where can I smoke?
Minnesota prohibits medical marijuana patients from smoking marijuana. Instead, medical marijuana products must be in liquid (such as oil), in a pill, or in a vaporizer which does not use dried leaves or raw plant cannabis. Additional dosage forms may be approved by the Department of Health as deemed medically appropriate. The use of marijuana in any form is prohibited in on a school bus or the property of any school from preschool through high school, in a correctional facility, at a daycare, on any form of public transportation,
vaporizing medical marijuana
near a non-patient minor where they may inhale the vapor accidentally, at a place of employment, and in any place which can generally be viewed as public.
How much does marijuana cost in Minnesota?
Examples:
500 mg of cannabis oil for vaporizers can cost as must as $100.
A 300 mg oral spray is priced between $70-$80
A 30-pack of cannabis-infused capsules can cost anywhere from $40-$180, depending on the potency and cannabinoid content.
At current prices, a package of 30 capsules each containing 24 mg of
THC
and 1.4 mg
CBD
costs $180. From a cost-per-capsule perspective, patients are paying $6 for each capsule. If a patient is expected to take one capsule per day, this cost can be reasonably managed. If a patient is required to take five or six doses per day, the costs can accumulate quickly.
How much marijuana can I buy and possess in Minnesota?
After a patient has been registered in the program, the next step is going to a dispensary location where you will do a consultation with a pharmacist.
The pharmacist
will review the details of each patient's medical record and condition status. The pharmacist will then determine an adequate dosage to treat the patient for a duration of 30 days.
Can I grow marijuana? How many plants?
No, marijuana can only be
grown
and processed by licensed manufacturers.
How do I get a job in the marijuana industry of Minnesota?
Minnesota residents age 21 and older may apply to work at a dispensary location or product manufacturer, provided they have not been convicted of a felony. This will be verified through a background check paid for by the applicant through the Minnesota
Bureau of Criminal Apprehension
.
Is Drug testing for marijuana legal in Minnesota?
Unless the patient is under the influence or intoxicated while at work, employers in Minnesota are
prohibited from discriminating
against an employee simply for being on the medical patient registry at any point during their employment. A patient who fails a drug test due to cannabis components and related metabolites being present are responsible for providing verification they are in the registry to the employer.
Is Delivery legal?
Marijuana can be transferred from the manufacturer to a laboratory or dispensary location, but cannot be delivered directly to patients at this time. Caregivers may, however, purchase cannabis products and deliver them to the patient.
How to pay for marijuana in Minnesota dispensaries?
Minnesota dispensary locations
accept cash
and typically have an ATM on-site.
---
Minnesota Marijuana Laws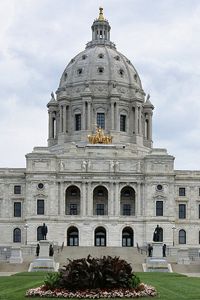 Signed into law in the spring of 2014, the Minnesota
medical marijuana program
was immediately received as one of the most restrictive in the country. Though, as patient volume continues to increase with each year, the comprehensive rules and program regulations are becoming easier to navigate for patients and providers.

Purchase and Possession Limits
Medical patients are not given a standard amount they can purchase or possess. Instead, after being registered in the medical marijuana program, patients are required to consult with one of the pharmacists staffed at a dispensary location.
During the consult
, the pharmacist will review the patient's medical history and determine a total quantity of cannabis products that would adequately supply the patient for a 30-day period. Any person caught in possession of marijuana under 42.5 grams who is not a medical patient or designated caregiver may be subject to misdemeanor criminal charges, including a fine of up to $200. The charge may be dropped if it is the first offense and the individual agrees to a drug education course.
Driving while Intoxicated
Patients and non-patients, alike, are forbidden from driving while intoxicated by marijuana. Additionally, patients must never be in control of an aircraft, train, or motorboat while on medical cannabis. If a person is caught
driving under the influence of marijuana
, a misdemeanor criminal charge, fines up to $1,000, up to six months suspended driver's license, and as much as 90 days in jail are possible for the first offense.
Driving while in possession of marijuana
Patients are allowed to possess and transport medical cannabis products for their own use. Just remember, all medical cannabis products from Minnesota must remain in Minnesota. Any person who is neither a patient or caregiver caught in possession of - but is not intoxicated by - marijuana while driving will be subject to the penalties for possession as defined above. Additionally, if an individual driving a car found with more than 1.4 grams of marijuana in the area of the car the driver or passengers usually occupy, the individual can be charged with a
misdemeanor
.
Marijuana Use by Minors
Minors under 18 may be registered into the medical marijuana program as long as the parent or legal guardian is their designated caregiver and the parent purchases all the cannabis products. A minor who is not a medical patient caught in possession of marijuana is subject to penalties for possession as defined above.
Growing Marijuana at Home
Only licensed manufacturers under Minnesota's medical marijuana program may
grow marijuana
legally.
Places to Consume Legally
Cannabis products are forbidden from being
consumed in a dispensary
location or manufacturing facility. Additionally, patients are prohibited from consuming or possessing marijuana:
cannabis oil where the vapor may be inhaled by a non-patient minor
In a patient's workplace
In any public place
Minnesota Marijuana Prices and Economic Data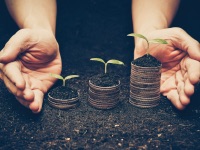 With a population of 5.5 million, Minnesota has massive potential in the burgeoning marijuana industry. Yet, over two years has passed since the first dispensary opened doors and Minnesota has seen only modest growth in patient volume. As of April 2017,
5,119
patients and 562 caregivers are active within the program. Currently, Minnesota does not apply
sales tax
to medical cannabis products and the Commissioner of the Health Department has only approved four product types a patient may purchase and consume:
Liquid (tincture, oral suspension)
Oil (syringe or vial)
Pill or capsule
Through vaporization, but never from full plant cannabis or dried leaves
Additionally, Minnesota has no standard possession or purchase limit, as a pharmacist evaluates each patient's medical profile after the patient has been registered in the program, calculating an appropriate dose and 30-day supply limit, making it difficult to estimate how much money is being spent in the program. Medical products vary greatly in price and potency. The low patient volume and high costs of manufacturing have left many registered medical marijuana patients unable to purchase their medicine. For example, one of the
eight
operational dispensary locations in the state advertises one milliliter of cannabis oil (containing a total of 760 mg
THC
) in a syringe for vaporization at the price of $198.78. For a patient who is meant to take as much only 25 mg per day, this vial would last for nearly 30-days and the average cost per day would be around $7. However, if a patient is meant to be taking, say, 100 mg per day, their annual medication costs may exceed $10,000.
Marijuana Activities: Things to do in Minnesota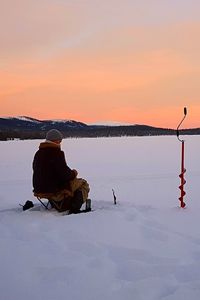 Despite the icy winters, residents and visitors alike keep active and busy, with
events
and activities for around the year. Whether you are taking a stroll across around the twin cities, relaxing at the beaches of Lake Superior, or visiting the Mall of America, Minnesota is an eccentric mix of midwestern culture. Whether you are looking for art, entertainment, or just a place to relax, the land of 10,000 lakes has it all.
The Nickelodeon Universe
Contained within the Mall of America, a 400-store shopping center employing nearly 12,000 people, the
Nickelodeon Universe
is, first and foremost, an indoor theme park. Containing 27 different rides and attractions ranging from rollercoasters to live events, the Nickelodeon Universe is fun for all ages.
The North Shore Scenic Drive
This three-hour, 142-mile drive follows Highway 61 from the Duluth to Grand Portage, Minnesota, winding along the coastline of Lake Superior. Bordered by Sawtooth Mountain, the
North Shore Scenic Drive
passes through miles of uninterrupted forest along the world's largest freshwater lake, complete with hiking trails, waterfalls, and lighthouses.
The Duluth Lakewalk
A 7.5-mile path along the shores of Lake Superior, the
Duluth Lakewalk
captures some of the best shorelines in Minnesota. A perfect place to spend your afternoon, the Lakewalk has beaches, bridges, and historical monuments from beginning to end. Whether you choose to walk, run, bicycle, jog, or skate, the Lakewalk is an enchanting way to pass the time.
Wait! You're missing the Best Weed Deals...
Get access to exclusive deals & inside info on community events and giveaways!
As seen on: