Thousands of Offers. Millions in Savings.

Get the best cannabis deals sent straight to you...
Get access to exclusive deals & inside info on community events and giveaways!
Learn About Marijuana In Minnesota
---
Frequently Asked Questions About Marijuana in Minnesota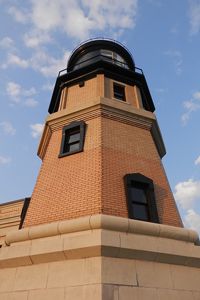 Over half of the United States have reformed their marijuana laws, Minnesota included. Known as the land of 10,000 lakes, Minnesota is home to nearly 5.5 million residents. As the cannabis industry continues to evolve in the state, we understand if you have questions.
Is Marijuana Legal in Minnesota?
Minnesota has removed the legal and criminal penalties for cannabis use, but only for individuals with a diagnosable medical condition, disease, or ailment which has a persistent and severe capacity to disrupt an individual's quality of life.
When Did Marijuana Become Legal in Minnesota?
The Minnesota medical marijuana program was signed into law in late May 2014, with the first dispensary location opening the following July, just over 13 months later.
Where Are the Dispensaries in Minnesota?
Minnesota law allows only two medical marijuana manufacturer licenses to be issued at any one time. Each license can accommodate up to four dispensing facilities and one manufacturing center.
Are They Medical or Recreational Dispensaries?
Only medical dispensary locations are legal in Minnesota at this time.
Who Can Be a Medical Patient in Minnesota?
Minnesota residents may be recommended medical marijuana by a licensed doctor, physician's assistant, or advanced practice registered nurse. A qualified health professional may recommend marijuana only to individuals with one or more of the following medical conditions or diseases:
Cancer & the symptoms associated with its treatment, including:
Glaucoma

HIV or AIDS

Tourette's syndrome

Amyotrophic lateral sclerosis

Autism

Seizures, including those characteristic of epilepsy

Severe and persistent muscle spasms, including those characteristic of multiple sclerosis

Obstructive Sleep Apnea

Inflammatory bowel disease, such as Crohn's disease

Any terminal illness with a life expectancy of twelve months or less

Post-Traumatic Stress Disorder
How Do I Register as a Medical Marijuana Patient in Minnesota?
Minnesota requires the recommending medical professional to begin the application on the behalf of the patient. Here is how it works:
Set an appointment with a qualified health professional (a doctor, physician's assistant, or advanced practice registered nurse)

Fill out the

patient email and acknowledgment form

prior to your appointment

Once your condition has been evaluated, if you qualify for the medical program, your medical professional will submit a certification to the Minnesota Department of Health (MDOH)

An email will be sent by MDOH to the qualifying patient

Using the email, finish

registering

for the program with proof of ID and residency along with the application
The application fee is $200 and registrations must be renewed annually.
Where Can Marijuana be Consumed in Minnesota?
Cannabis products are forbidden from being consumed in a dispensary location or manufacturing facility. Additionally, patients are prohibited from consuming or possessing marijuana:
On a school bus or van

On the property of any preschool or school up to the 12th grade

In a correctional facility

On the property of any home daycare or child care facility

On public transportation, including public buses or taxis

Vaporizing

cannabis oil

where the vapor may be inhaled by a non-patient minor

In a patient's workplace

In any place which can generally be viewed as public
Minnesota prohibits medical marijuana patients from smoking marijuana. Instead, medical marijuana products must be in liquid (such as oil), in a pill, or in a vaporizer that does not use dried leaves or raw plant cannabis. Additional dosage forms may be approved by the Department of Health as deemed medically appropriate.
How Do I Find Work in the Minnesota Marijuana Industry?
Minnesota residents aged 21 and older may apply to work at a dispensary location or product manufacturer, provided they have not been convicted of a felony. This will be verified through a background check paid for by the applicant through the Minnesota Bureau of Criminal Apprehension.
View our Jobs Board for open positions near you!
Is Drug Testing for Marijuana Legal in Minnesota?
Unless the patient is under the influence or intoxicated while at work, employers in Minnesota are prohibited from discriminating against an employee simply for being on the medical patient registry at any point during their employment. A patient who fails a drug test due to cannabis components and related metabolites being present are responsible for providing verification they are in the registry to the employer.
Is Delivery of Marijuana Legal in Minnesota?
Marijuana can be transferred from the manufacturer to a laboratory or dispensary location, but cannot be delivered directly to patients at this time. Caregivers may, however, purchase cannabis products and deliver them to the patient.
How is Marijuana Paid For at Minnesota Dispensaries?
Minnesota dispensary locations accept cash and typically have an ATM on-site.
---
Minnesota Marijuana Laws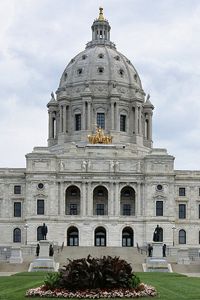 Minnesota Marijuana Laws
Signed into law in the spring of 2014, the Minnesota medical marijuana program was immediately received as one of the most restrictive in the country. Though, as patient volume continues to increase each year, the comprehensive rules and program regulations are becoming easier to navigate for patients and providers.
Purchase and Possession Limits
After being registered in the medical marijuana program, patients are required to consult with one of the pharmacists staffed at a dispensary location. During the consult, the pharmacist will review the patient's medical history and determine a total quantity of cannabis products that would adequately supply the patient for a 30-day period.
Any person caught in possession of marijuana under 42.5 grams who is not a medical patient or designated caregiver may be subject to misdemeanor criminal charges, including a fine of up to $200. The charge may be dropped if it is the first offense and the individual agrees to a drug education course.
Marijuana and Driving
Driving While Intoxicated
Patients and non-patients, alike, are forbidden from driving while intoxicated by marijuana. Additionally, patients must never be in control of an aircraft, train, or motorboat while on medical cannabis.
If a person is caught driving under the influence of marijuana, a misdemeanor criminal charge, fines up to $1,000, up to six months suspended driver's license, and as many as 90 days in jail are possible for the first offense.
Driving While in Possession of Marijuana
Patients are allowed to possess and transport medical cannabis products for their own use. Just remember, all medical cannabis products from Minnesota must remain in Minnesota.
Any person who is neither a patient or caregiver caught in possession of - but is not intoxicated by - marijuana while driving will be subject to the penalties for possession as defined above. Additionally, if an individual driving a car found with more than 1.4 grams of marijuana in the driver- or passenger-occupied area, the individual can be charged with a misdemeanor.
Marijuana and Minors
Minors under the age of 18 may be registered into the medical marijuana program as long as the parent or legal guardian is their designated caregiver and the parent purchases all the cannabis products.
A minor who is not a medical patient caught in possession of marijuana is subject to penalties for possession as defined above.
Growing Marijuana at Home
Only licensed manufacturers under Minnesota's medical marijuana program may grow marijuana legally.


Get Exclusive Local Cannabis Deals! Just enter your email address and city in the form below
Your information will remain confidential and will not be sold or otherwise shared.

Questions, comments, suggestions and praise
If you have any ideas, comments or suggestions regarding the site or if you are experiencing problems using the site, please feel free to let us know.
Please wait...processing form.


Thank you! Your message has been received.
We will get back to you shortly.


Thank you for your interest in Leafbuyer! Please complete the form below and upload your resume. We will contact you shortly.
Please wait...processing form.


Thank you! Your message has been received.
We will get back to you shortly.

Leafbuyer complies with state laws regarding access to marijuana-related products. To continue, you must be 21 years of age or older or hold a valid medical marijuana card?

Are you eligible to continue?





We're sorry but we cannot let you continue to use the site.