Thousands of Offers. Millions in Savings.

Get the best cannabis deals sent straight to you...
Get access to exclusive deals & inside info on community events and giveaways!
Learn About Marijuana In Rhode Island
---
Frequently Asked Questions About Marijuana in Rhode Island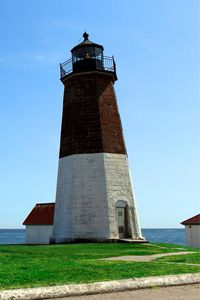 A state with a 350-mile coastline, yet stretching only fifty miles from East to West, Rhode Island is a mix of inlets and bays and tree-covered neighborhoods. One of the oldest U.S. states, Rhode Island has a population of more than a million people. For over a decade, the smallest state in the U.S. has put the health and well-being of their citizens over the prohibition of marijuana, and cannabis laws in the state continue to evolve as the new industry unfolds along New England.
Is Marijuana Legal in Rhode Island?
Marijuana use is legal in Rhode Island under specific circumstances for certain individuals.
When Did Marijuana Become Legal in Rhode Island?
In 2006, Rhode Island adopted and implemented rules allowing marijuana to be used under limited circumstances. The passage of "The Edward O. Hawkins and Thomas C. Slater Medical Marijuana Act" made medical marijuana legal in Rhode Island.
Are They Medical or Recreational Dispensaries?
Neighboring Massachusetts, where marijuana has been legalized recreationally, is sure to put pressure on the state to adopt more reformative laws. Until then, only medical dispensaries - aka
Compassion Centers
- exist in Rhode Island.
Where Are The Dispensaries in Rhode Island?
Rhode Island only allows three active dispensaries to operate at one time.
Thomas C. Slater Compassion Center, located in Providence, Rhode Island

Greenleaf Compassionate Care Center, located in Portsmouth, Rhode Island

Summit Medical Compassion Center, located in Warwick, Rhode Island
Who Can Become a Medical Marijuana Patient in Rhode Island?
The Rhode Island Department of Health is in charge of licensing patients after the individual has been certified by a physician in good standing. Certifications may be issued by physicians within the state or those from Connecticut and Massachusetts. The diseases and conditions currently recognized by the Rhode Island medical marijuana program are:
Cancer or the treatment of cancer (chemotherapy)
HIV or AIDS or the treatment for this condition
Any chronic or debilitating disease or medical condition or its treatment which produces any of the following:
Cachexia or

wasting syndrome

Severe, debilitating, chronic pain

Severe nausea

Seizures, including, but not limited to, those seen in epilepsy

Severe and persistent

muscle spasms

, such as those seen in:

Multiple Sclerosis or

Crohn's disease

Alzheimer's Disease

Post-traumatic stress disorder (PTSD)
Terminal patients may also be registered with the program. A patient or medical practitioner may petition to have additional medical conditions or diseases added to the list.
How Can I Become a Medical Marijuana Patient in Rhode Island?
Patients in the Rhode Island medical marijuana program can be any age. For minors under the age of 18, a parent or guardian must provide written consent to treatment and submit the application. They must also agree to be the patient caregiver and be in control of all purchases and dosing of medical marijuana products.
For individuals with qualifying illnesses or conditions 18 or older, the process is as follows:
The Rhode Island Department of Health requires your certifying physician to fill out the

Practitioner form

, providing in writing the diagnosis qualifying a patient to use medical marijuana.

Once you have a completed practitioner form, the next step is to

submit the application

to the Department of Health.

Any caregiver or authorized purchaser is required to submit to a background check.

At this point, patients may designate a grow site to cultivate their own marijuana at home.
Accepted applicants will be mailed a registration ID card. The registration card allows access to any of the compassion centers in the state.
Where Can Marijuana Be Consumed in Rhode Island?
The laws permitting the use, cultivation, and sale of medical marijuana in Rhode Island restrict where marijuana may be smoked to private residences. Additionally, consumption of marijuana or marijuana-infused products in any form is not allowed in the following places:
On a school bus

On any form of public transportation

On any school grounds or property

In any correctional facility or detention center

In any public place

In any licensed drug treatment facility in this state
No person is permitted to begin a task while under the influence marijuana which can endanger the safety and well-being of others, including children, or anyone else in a negligent way.
Due to decriminalization laws in Rhode Island, if caught publicly consuming marijuana a $150 fine rather than criminal penalties is issued - unless the person is caught on federal land. Criminal penalties still apply for repeat offenders.
How Do I Get a Job in the Rhode Island Marijuana Industry?
Adults age 21 and older, regardless of residency, are permitted to work in the Rhode Island medical marijuana industry. Those with a felony drug conviction will be immediately denied.
Be sure to speak with the compassion center you want to work at. Both you and the dispensary are required to submit an application on your behalf, including a $75 application fee ($150 total).
Is Drug Testing for Marijuana Legal in Rhode Island?
Rhode Island protects medical marijuana patients from discrimination by schools, employers, and landlords. Being a medical patient is not a good enough reason to refuse someone a job or home.
However, a patient can be discharged from the job for being intoxicated at work, as employers are not required to accommodate on-the-job use of medical marijuana.
Is Delivery of Marijuana Legal in Rhode Island?
Delivery is legal from a dispensary to a registered patient. Additionally, a patient may assign a caregiver or authorized purchaser to make purchases on their behalf.
How Do I Pay for Marijuana in Rhode Island?
Rhode Island has yet to find a way to separate Federal banking regulations from federally-illegal drug enterprise, where marijuana continues to exist. As a result, sales in Rhode Island dispensaries are usually limited to cash transactions.
---
Rhode Island Marijuana Laws

Passing the Edward O. Hawkins and Thomas C. Slater Medical Marijuana Act in early 2006, Rhode Island joined over a dozen other states in approaching cannabis as an emerging medicine, rather than as a harmful narcotic. Over a decade has gone by and the medical marijuana industry continues to grow in patient volume.
The medical marijuana program is not the only reform effort Rhode Island has made in the last decade. The state moved to decriminalize marijuana during the spring of 2013. The law would remove the misdemeanor criminal charges associated with possession under certain amounts, complete with up to one year in jail, with a fine not exceeding $150.
As of August 2018, Rhode Island allows out-of-state medical marijuana patients to purchase medical marijuana under the rules and guidelines of the state program.
Purchase and Possession Limits
Rhode Island allows patients to possess as much as 2.5 ounces of usable marijuana. Compassion center locations are able to dispense up to 2.5 ounces every 15 days.
Any individual caught with one ounce of marijuana or less may be charged a fine of $150. Any individual caught possessing between one ounce and one kilogram (roughly 35 ounces) is subject to misdemeanor charges, including up to one year in jail and $500 in fines.
Growing Marijuana at Home
A patient or his or her registered caregiver (a patient may have up to two) may grow marijuana at home under certain limits. At any time, a patient or his or her caregiver may grow up to twelve mature, flowering plants and twelve seedlings. These plants must be grown in a secured and locked facility, where up to ten ounces of usable marijuana may be safely and legally stored.
All marijuana grown for an individual patient must be tagged and the tags must come from the Department of Business Regulation. The fee per tag set is $25, which includes one tag for a seedling and one for a mature plant.
If a person is not legally growing marijuana as a medical patient, Rhode Island still has mandatory minimum sentencing. Any person not registered as a patient, caregiver, or cultivation center employee, may be charged with a felony if caught growing at home - punishable by up to $100,000 in fines and as much as 30 years in prison.
Marijuana and Driving
Driving While Intoxicated
Under no circumstance does the medical marijuana program allow a person to operate, navigate, or be in physical control of any type motor vehicle, aircraft, or motorboat while intoxicated by marijuana.
Rhode Island has not set clear guidelines for what defines "intoxication"; however, any patient with a valid registration will not be considered under the influence just for having THC metabolites in their system.
Any person, patient or otherwise, caught operating a motor vehicle while under the influence of marijuana may be subject to imprisonment for up to one full year, a fine up to $300 dollars, and as much as 60 hours of community service just for the first offense.
Driving While in Possession of Marijuana
Rhode Island considers medical marijuana registrations from out-of-state guests valid, allowing visiting patients to consume and possess marijuana up to the possession limits allowed by Rhode Island.
If a person is pulled over in possession of marijuana and they are not a medical marijuana patient, caregiver, or authorized purchaser, and if the officer suspects intoxication while driving but cannot be determine if the person is intoxicated, the officer can ticket the person with a fine of $150. The officer may also suspend their driving privileges for up to six months, even on the first offense.
A patient transporting marijuana in an amount at or below the possession limits may do so as long as the package is labeled and in a secure place within the vehicle.
Marijuana and Minors
Only registered patients under the age of 18 may legally use marijuana or marijuana-infused products. A minor can be registered by their parent or guardian. If the parent or guardian approves the treatment in writing. The parent must register as the primary caregiver of the child and will be responsible for all medication, purchasing, and dosing throughout the duration of the treatment.
The parent or legal guardian must fill out the application, including the Minor Form, and submit it to the Department of Health before the minor will be registered to the program.
Any minor under the age of 18 caught in possession of marijuana under one ounce will be fined only $150 dollars. A drug abuse program may additionally be required of minor offenders.


Get Exclusive Local Cannabis Deals! Just enter your email address and city in the form below
Your information will remain confidential and will not be sold or otherwise shared.

Questions, comments, suggestions and praise
If you have any ideas, comments or suggestions regarding the site or if you are experiencing problems using the site, please feel free to let us know.
Please wait...processing form.


Thank you! Your message has been received.
We will get back to you shortly.


Thank you for your interest in Leafbuyer! Please complete the form below and upload your resume. We will contact you shortly.
Please wait...processing form.


Thank you! Your message has been received.
We will get back to you shortly.

Leafbuyer complies with state laws regarding access to marijuana-related products. To continue, you must be 21 years of age or older or hold a valid medical marijuana card?

Are you eligible to continue?





We're sorry but we cannot let you continue to use the site.