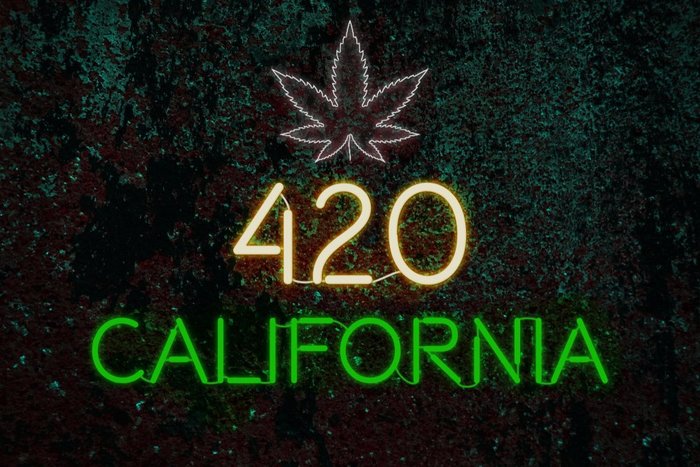 California is a sun-soaked hot spot for 420 celebrations. Ever since a group of high school students in San Rafael, California in the 1970s coined the term, "420" has become synonymous with cannabis consumption. 420 celebrations across the states in major cannabis-friendly cities including Denver welcome cannabis novices and seasoned smokers.
California 420 events, in particular, offer Golden State residents a chance to unwind with music, food, education, meditation, yoga, and so much more. For those looking to go big this 420, check out these fun and exciting California 420 events near you.
Check out our 2019 420 Guide for the best cannabis deals and events!
Northern California Events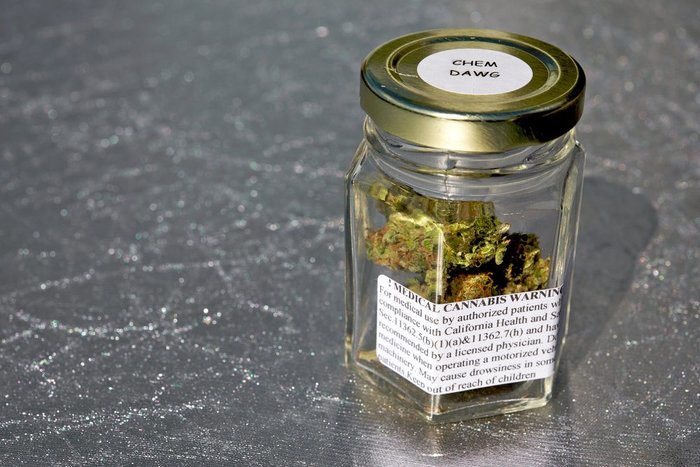 Even though they're in the same state, Northern and Southern California can seem like two different worlds. No matter where you're celebrating, make sure you stock up on all your cannabis supplies at local California dispensaries to get ready for the festivities. California 420 events are won't usually allow cannabis consumption, so make sure you smoke beforehand and use a designated driver to visit any of these events.
420 Hippie Hill
Celebrating 420 in California on Golden Gate Park's Sharon Meadows, also known as Hippie Hill, has been a tradition since the 1970s. In 2017, the city of San Francisco officially permitted the iconic commemoration that draws tens of thousands of partygoers. Expect to find music, food, and lots of smoke come 4:20 pm.
Only those ages 18 and up can enter the 420 Hippie Hill celebration. Attendees can register online for free entry. Regardless of the weather, the event will go on. There's a strict no-glass policy, but vendors will be giving out free rolling papers. Don't miss the newest tradition, the "bud drop."
Location: Golden Gate Park, San Francisco, CA
Price: Free
Hours: 10 am – 6 pm
420 Trippie Hill with Berner & Friends
After your Hippie Hill experience, head to San Francisco's The Midway to check out rapper and cannabis mogul, Berner, perform with Nef the Pharaoh, Los Rakas, Kool John, Cellski, Mistarogers, Guapodad 4000, and multiple DJ sets.
The Hemp & Cannabis Fair – Merced
The Hemp & Cannabis Fair (THC) comes back for a third time to Merced, CA from April 20th to the 21st, 2019. THC Fair is open to individuals over 21 or 18 or older with a valid medical marijuana card. Find cannabis and hemp products, accessories, and equipment as well as discussions on the medical benefits of the plant.
Location: Merced County Fair – Yosemite Hall, 900 Martin Luther King Jr Way, Merced, CA
Price: Weekend Admission $13; Military Admission $2
Hours: Saturday 10 am – 5 pm; Sunday 11 am – 4:30 pm
Trey Anastasio – Ghosts of the Forest
Trey Anastasio, the founding member of Phish, brings his newest act, Ghosts of the Forest, to Berkeley, CA. Opening acts include Jon Fishman, Jenniffer Hartswick, Tony Markellis & Ray Paczkowski, and Khurangbin.
Location: The Greek Theatre at UC Berkeley, 2001 Gayley Rd, Berkeley, CA
Price: $55
Hours: Starts at 7 pm
Emerald Pharms 420 Festival
Emerald Pharms dispensary in Hopland, CA is having its 4th annual 420 celebration with live entertainment, food trucks, raffles, meet and greets, scavenger hunts, glass blowers, circus acts, and magic. All you have to do is RSVP online to attend.
Location: Emerald Pharms, 13771 US 101, Hopland, CA
Price: Free
Hours: 12 pm – 10 pm
420 Music Fest – Country Meets Reggae
This list of California 420 events wouldn't be complete without a reggae festival. The 420 Music Fest has top reggae singers like Freddie McGregor, Gyptian, Bushman, and Thrilla U. You'll also find country acts like Bobbi Zoppi & the Corduroys, Moonshine Crazy, and more.
Location: Gold Country Fairground & Events Center, 1273 High St, Auburn, CA 95603
Price: $55-$175
Hours: 2 pm – 11:30 pm
Southern California Events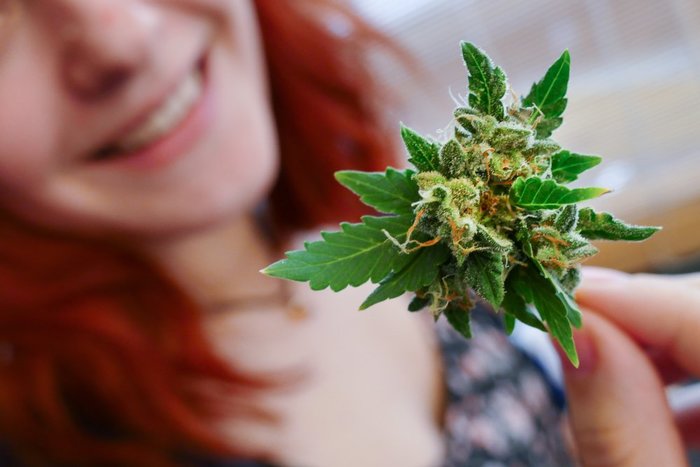 Southern California is known for sun and celebrities. Feel like a celebrity this 420 by stopping by one of these Southern California 420 events for an extra special time.
Magic Bus Experience 2019
For the kids at heart, the hypnotic and extravagant Magic Bus Experience is a "multi-sensory playground" with quirky and tripped out audio and visual stimulation. Book your session for Friday, April 19, or Saturday, April 20, 2019. Adults 21 and older can visit the hot box disco, a fog and laser light show, or go for a round at the Alice in Wonderland-themed black light mini golf course.
Watch a house band perform Led Zeppelin with The Lord of The Rings, or Alice and Wonderland with Pink Floyd's The Wall. From free-to-play yard and arcade games to pillow fort karaoke, the Magic Bus is like nothing you've ever experienced. Guided meditations and sound baths at the Zen Lounge can provide some stress-free activities. Get the Munchies package for unlimited tater tots.
Location: The Globe Theatre, 740 S Broadway, Los Angeles, CA
Price: Tickets starting at $35 plus fees (VIP options available)
Hours: Day Session 2 pm – 6 pm; Night Sessions 8 pm – 1 am
Psycho Smokeout 420
Psycho Entertainment and RidingEasy Records bring you a metal festival with a variety of stoner, psych, sludge, and doom metal bands. Psycho Smokeout 420 brings you a heavy psychedelic experience with bands like Toke, Here Lies Man, Dreadnought, Uada, Monolord, Elder, Belzebong, and other hard-hitting acts.
Location: Catch One, 4067 Pico Blvd, Los Angeles, CA 90019
Price: $51 plus fees
Hours: 12 pm – 12 am
UX and the Cannabis Industry – Design, Tech & Recreation
UX and tech organization, UXPA LA, is putting on a "design and movement mini-festival" featuring a guided yoga session and meditation, talks, networking, music, and food. This cannabis technology-focused event is perfect for anyone looking to expand their business or enter the cannabis industry.
Location: Kluge (The Loft), 4133 Redwood Ave #4032, Los Angeles, CA 90066
Price: General admission $30 plus fees; Guided yoga session and admission $40 plus fees
Hours: 3:30 pm – 6:30 pm
Pink Moon Rise – Full Moon Cannabis Circle
Cannabis and yoga go hand in hand. If you're 21 and up, take a moment to relax this 420 with yin yoga, a crystal singing bowls sound bath, and lavender/chamomile infused spliffs at Pink Moon Rise.
Location: Evoke Yog, 731 S Spring St, Los Angeles, CA
Price: $30
Hours: 7 pm – 9 pm
Puff Pass Play – Gaming and Music Festival
Cannabis, music, art, and video games. What more could you ask for? Play your nostalgic favorites like Apex Legends, Smash Ultimate, Tetris 99, Fortnite, and Kart 8 Deluxe at Puff Pass Play. Come for a casual game or enter a tournament to receive a cash prize.
Location: Thunder Studios, 20434 S Santa Fe Ave, Long Beach, CA
Price: $25
Hours: 1 pm – 12 am
Up in Smoke Burlesque
Most California 420 events are adult-themed, but none more than the Up in Smoke Burlesque show brought to you by the Dirty Little Secrets Burlesque troupe.
Location: Cafe Club Fais Do-Do, 5257 W Adams Blvd, Los Angeles, CA
Price: $19.50-$25
Hours: 9 pm – 11 pm
Marijuasana – Cannabis Yoga & Painting
For the art and spiritually-inclined, head to Marijuasana for a night of yoga, painting, and cannabis. Attendees can enjoy a stunning view of the San Jacinto Mountains in Palm Springs.
Location: Palm Springs, CA
Price: $29-$69
Hours: 5 pm – 6:30 pm
Mint Green Infused: 420 Dinner Party
If you're down for an ultra-secret cannabis dining experience, book your tickets for the Mint Green Infused cannabis dinner party. Enjoy 4 cannabis-infused courses, flower, cocktail hour, and a designated place to smoke or vape. You can always visit a cannabis-friendly restaurant in cannabis-friendly states like California or Colorado for your 420 celebrations.
Location: Anaheim, CA
Price: $200
Hours: Starts at 7 pm
Kushstock Festival
Kushstock Festival gives you free water, music, art, and entertainment for people over 18 and a valid medical card. Enjoy performances by Too Short, Baby Bash, Immortal Technique, The Luniz, and, Compton Menace. VIP gets you access to a VIP lounge, early entrance, VIP parking, a swag bag, and a chance to sample cannabis product entries for the competition.
Location: Adelanto Stadium Event Center, 12000 Stadium Rd, Adelanto, CA
Price: General admission is free; VIP $200 plus fees
Hours: 12 pm – 11 pm
Just remember to consume safely, be friendly, and enjoy 420 2019.
If you're in need of supplies for your 420 celebration, head over to the Leafbuyer deals page for the best prices on products from your favorite local dispensaries!