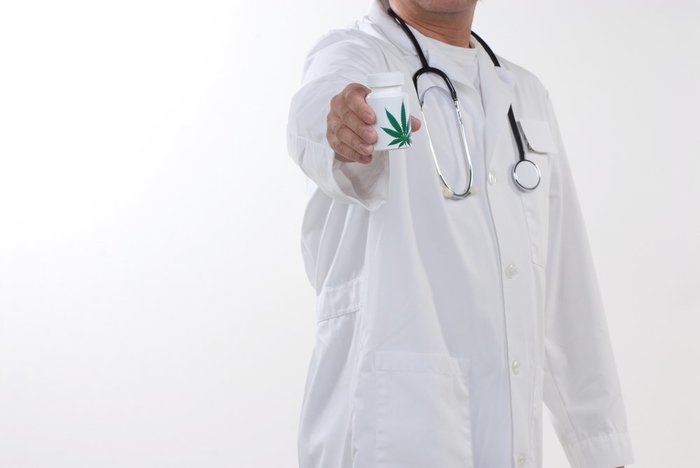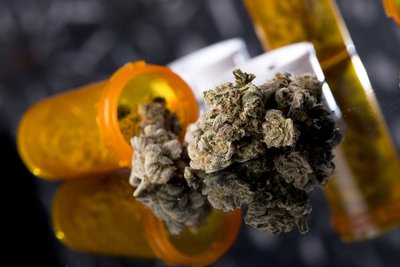 It's renewal time for yours truly, so I thought it'd be a good opportunity to give you the details about how the Colorado Medical Marijuana Registry works and how it has evolved with technology, recently culminating in the launch of an online platform for managing your registration, printing your med card, and more. Joining the Colorado Marijuana Registry is easier than ever… As long as you have a qualifying condition, of course.
How to Join the Colorado Marijuana Registry
Essentially, joining the medical marijuana registry in Colorado can be achieved in three easy steps:
See a qualified physician
Register with the Colorado Department of Public Health and Environment
Print your medical marijuana card and start shopping!
However, each step has several parts. Parts two and three hinge on you receiving an examination from a qualified medical professional, which is an annual requirement. Before seeking to join the Colorado Marijuana Registry, finding out whether or not you qualify for the program is essential. As most medical marijuana examinations cost around $100 in Colorado, having proof you fit the criteria upon entrance to the doctor's office can expedite the process and clarify to the medical professional your specific issue in ways non-medically-trained individuals cannot easily do.
Do You Qualify for a Med Card?
Not that a person cannot address and be aware of their experience, but the medical field has a huge amount of vocabulary specific to it not typically known by the public. So before beginning your hunt for a medical marijuana doctor, ensuring you have a condition or symptom qualifying you for the Colorado Marijuana Registry can save you both time and money. Some conditions and diseases may require medical documentation, particularly with minors (under 18) and young adults (18 to around 25). Possessing your medical files when you go to a doctor's office is not just a requirement in these circumstances, it is a way to show you are proactively seeking a therapy suitable for your life and condition.
You can find a list of qualifying conditions here.
Finding a Doctor: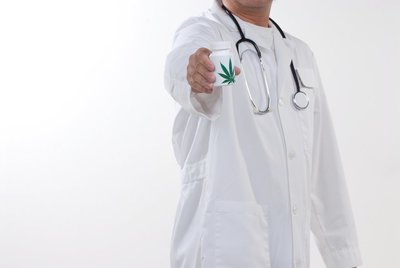 In order to join the Colorado Marijuana Registry, a qualified physician registered with the state to recommend medical marijuana must perform an in-person examination once a year. Unlike Maine, a state which allows nurse practitioners (NP) and physicians (D.O. or M.D.) to make medical marijuana recommendations, Colorado allows only medical physicians (D.O. or M.D.) in good standing to evaluate and recommend marijuana for patients.
Finding a doctor can often be done with a quick search. However, depending on where you are located in Colorado, a doctor may be anywhere from minutes to hours away. Additionally, though physicians are not allowed to have a direct stake in a dispensary, some medical marijuana dispensaries offer in-store credit if you go to one of their preferred physicians, generating business for both AND getting you medicated for less.
For instance, Native Roots, one of Colorado's largest marijuana companies, offers up to a $100 in-store credit for standard plant counts from their preferred network. If a patient requires an extended plant count, in-store credit up to $300 is available.
Registering with the Online System:
After you find a doctor and successfully complete an examination, the next step is to register with the medical marijuana registry through the Colorado Department of Public Health and Environment (CDPHE) website. You will need your Colorado identification card or driver's license and a credit card or bank account to make a payment with.
Following the examination, the doctor will submit a certification through the online medical marijuana registry attached to unique identifiers including name and ID number. In order to access this certification, you will need to create a username and password using an email address.
By first submitting your email, name, and username, you will receive in return an email from CDPHE with a temporary password, allowing you to access the online medical marijuana registry system. Once inside, you will have to click the 'New Patient Registration' icon and begin filling in details such as address, date of birth, gender, email, phone number, social security number, and all the details from your Colorado ID card or driver's license.
Completing the Application Process:
Once the application has been submitted, the next step is to link the physician certification with your newly created patient application. As long as the physician has submitted the certification, this should be accessible from a drop-down menu in the upper left portion of the screen. Following this, the next step is to disclose whether you will be growing your plants or if a caregiver or dispensary will instead. In either case, it is required that each patient chose where their plants will be grown (it is a super simple process to change). After submitting the application, linking the physician certification, and selecting the growing details, the next step is to make a payment.
After the payment has been received and processed, you will receive an email receipt confirming your payment. After the payment has been received, the next step is for CDPHE staff to review your registration, which is done in 35 days or less. Typically, online applications to the Colorado Medical Marijuana Registry take much less time.
After your registration has been processed, you will receive an email. You can print your registration at home or display it on a smartphone.
Article by: Joey Wells