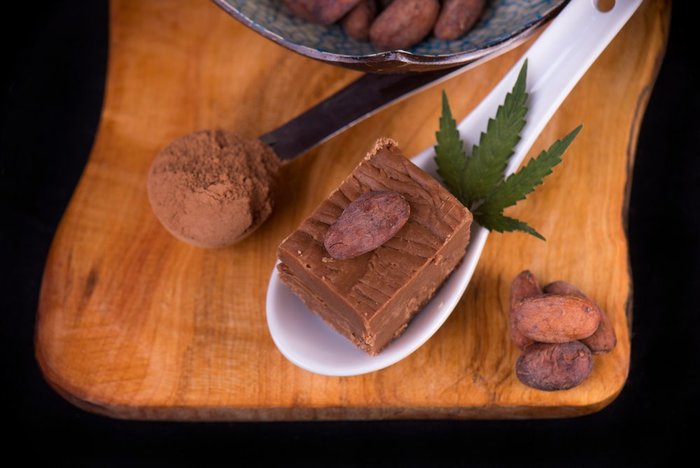 The market research company Arcview estimated that consumers bought $180 million worth of edibles in California in 2016, and the legal cannabis market will be worth $5.4 billion in California by 2020. With so much money up for grabs, entrepreneurs are trying to cash in on the growing marijuana industry by meeting the demand of consumers who take cannabis orally rather than smoking it.
Companies are making water, coffee, juices, soda, tea, and even soap infused with cannabis in an attempt to share in the huge profits. Edibles have become especially trendy over the past few years, and now that recreational pot will be legal soon in California, there will be even more money to be made.
Kiva Confections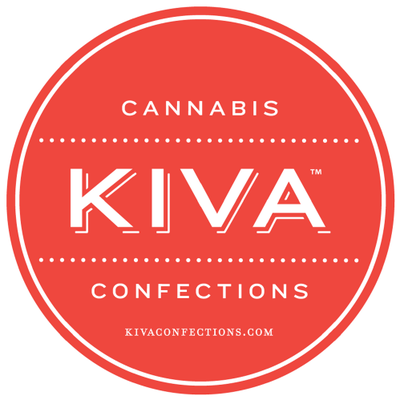 A California nonprofit collective is making high-quality, all-natural, cannabis-infused edibles for medical marijuana patients called Kiva Confections. The Oakland-based company owned by Scott Palmer and Kristi Knoblich is making bite-sized chocolates and mints that are meeting consumer demand for small doses of THC.
The company uses a hash-blend of indicas and sativas to make their gluten-free products. Edibles are significantly more potent than smoking marijuana, and people who are nervous about getting too high are part of a rapidly growing market. Kiva Confections are small-dose treats made with semisweet cacao chocolate that you can pop into your mouth. The trend is being called microdosing, and people love it.
Recently, the company has posted openings for cannabis jobs within the company in the California area.
Kiva Terra Bites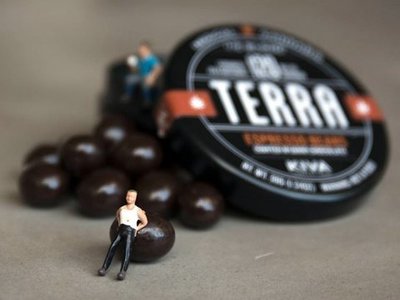 No time for morning coffee? Kiva Confections also makes chocolate-covered espresso beans with only 5 milligrams of THC. The Kiva Terra Bites also come in half doses with 2.5 milligrams per serving.
They also make chocolate-covered blueberries in the same doses. The bite-sized servings are perfect for people nervous about potency or people not used to marijuana.
The company tests their products at Anresco Labs for microbiological contaminants, solvents, pesticides, and potency. All Kiva confections have a THC/CBD ratio of 1:1.
Kiva Bars
The first edible product that Kiva Confections made was Kiva Bars. The chocolate bars come in milk chocolate, dark chocolate, tangerine dark chocolate, milk Irish cream, ginger dark chocolate, espresso, vanilla chai, and blackberry chocolate. The cannabis-infused chocolate bars are available in 60 mg or 180 mg THC doses.
Kiva Petra Mints
Petra mints are half-sized, 2.5 mg doses of cannabis-infused mints. Kiva Confections makes the mints in two flavors: Moroccan mint and eucalyptus.
Kiva Minis
These individually-wrapped, cannabis-infused chocolate bite-sized squares come in 15 mg and 45 mg doses. Kiva minis come in the flavors milk chocolate, dark chocolate, tangerine dark chocolate, milk Irish cream, vanilla chai, and blackberry dark chocolate.
Getting Started
Kiva Confections are available in California, Arizona, and Nevada. It is recommended to try the lowest 2.5 mg dose if you are a beginner with cannabis use.
Edibles are more concentrated than flowers, so it is important to find out your tolerance by starting with the lowest possible dose. If you want to stock up, you can freeze Kiva Confections to enjoy for a later date. All the chocolate Kiva products are gluten-free, and the Kiva Petra mints are sugar-free and sweetened with xylitol.
Worth mentioning: Korova Edibles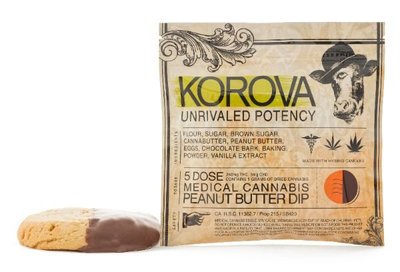 Another Oakland company making cannabis-infused edible treats is Korova Edibles. The company makes a 1:1 THC/CBD ratio potent sugar cookie.
The cookies have 150 mg of THC and come in vanilla bean sugar, chocolate dip, triple brownie, mint dip, white chocolate pistachio, and peanut butter dip. Their signature product is the 20-dose Black Bar, which has double the chocolate and 1,000 mg of THC.
Korova Edibles also makes a cannabis-infused, gluten-free, vegan chocolate and peanut butter bar with 300 mg of THC. The chocolate bar is made with a coconut oil and agave syrup mixture infused with cannabis, gluten-free organic oats, and vegan chocolate. If you like the salty-sweet combination, Korova Edibles also has white cheddar popcorn. The popcorn has 300 mg of THC and is also made with cannabis-infused coconut oil.
Health Precautions
The Department of Health is recommending a maximum dose of 100 milligrams of THC for edibles for safety reasons. They say they are concerned with people unknowingly ingesting too much cannabis and becoming ill. The recommendation may force several companies to change their doses.
The marijuana industry brought in $7 billion in the United States last year alone, and predictions are that those numbers will grow exponentially once marijuana becomes legal in more states. California is expected to make more than $5 billion by the year 2020 in marijuana sales, and with recreational marijuana becoming legal in California Jan.1, businesses aren't wasting any time getting in on the action.
You can click here for more yummy chocolate edibles.