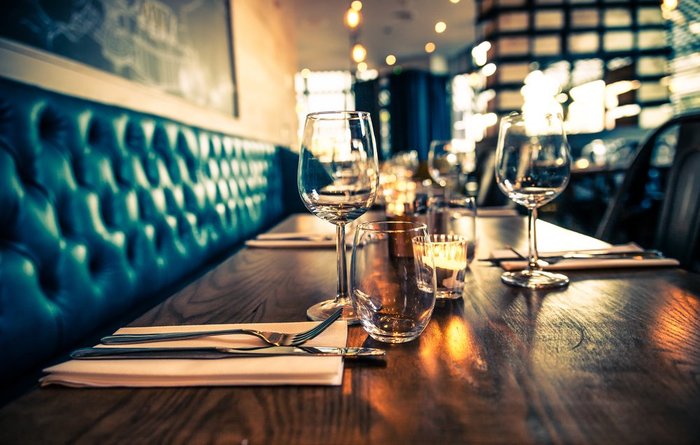 As states continue to legalize cannabis, conversations have started regarding legal places of consumption for consumers. While consumers can head to dispensaries and have their choice of product, those products can then only be legally consumed in a private residence. Many have started to push for legislation that allows for cannabis friendly restaurants, coffee shops, lounges, and other public spaces. States like Alaska and California are even starting to award licenses to certain businesses, allowing cannabis consumption inside.
If we can spend time in a bar or restaurant consuming alcohol, why can't we do the same with cannabis? While each state is different, some states have started to allow businesses to provide cannabis or a space to consume cannabis for guests. Legislation can be very specific, but some business owners have found ways to incorporate cannabis into their shops or restaurants. While cannabis friendly restaurants in the U.S are not nearly as common as dispensaries, they are popping up throughout the country. Often in the form of private events, these companies focus on coming to the client's space and providing a cannabis culinary experience on site.
This compiled list discusses a number of restaurants and other hospitality industries that have built themselves around cannabis culture, though the majority are located in either Colorado or California.
Colorado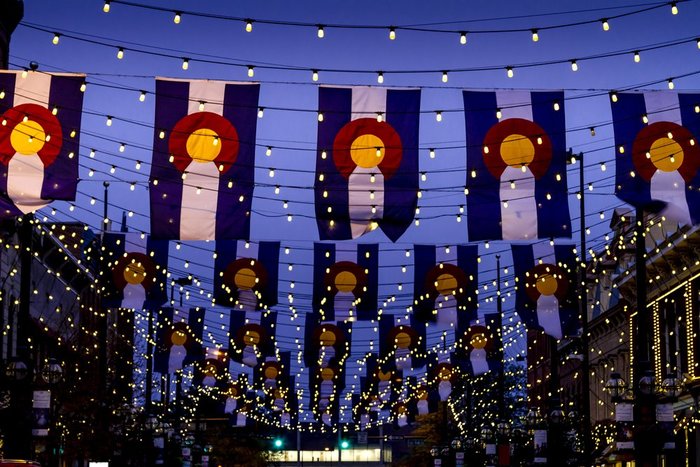 The Coffee Joint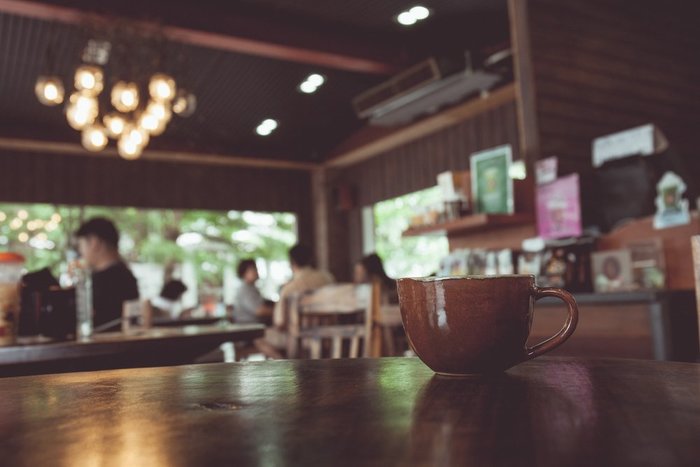 Located in Denver, The Coffee Joint was the first licensed social club and coffee house in the state where you can consume cannabis onsite. Colorado laws dictate that cannabis can be consumed within private homes or businesses, so guests are required to pay a $5 entrance fee to the shop. Note that this is waived if a purchase is made at the nearby 1136 Yuma dispensary.
The Coffee Joint is unique as they not only provide a social space for consumption and coffee, but they also hold workshops and pop ups regarding cannabis education. Their space also provides guests with vaporizer kits, papers and various glass products. Unfortunately, Colorado's Clean Air Act does not allow open flame or smoking within indoor areas like bars and restaurants. Never fear, guests can vape, dab or consume edibles within the shop. The Coffee Joint even has e-nails available for use, and encourages people to bring their own rigs or pens. Though this is not a traditional coffee shop, The Coffee Joint is a great space to consume cannabis, learn about the culture, and eat some tasty snacks.
Bud and Breakfast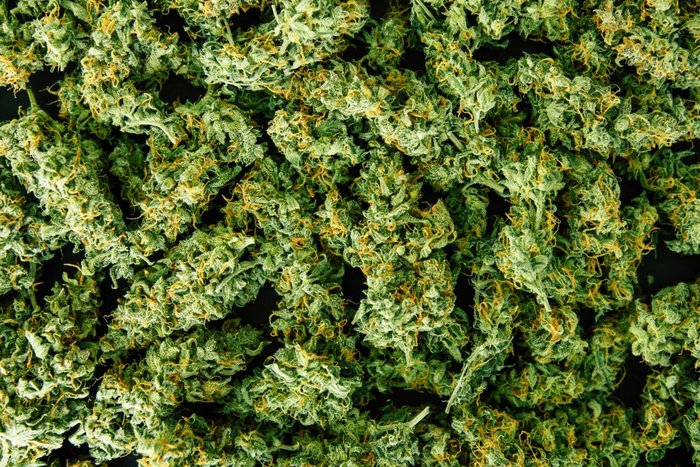 Though not a restaurant, Bud and Breakfast still provides a cannabis-infused dining experience to vacationers. Located in Denver in a historic Victorian home, the B&B prides itself on tradition while incorporating cannabis throughout the experience. The home has 6 rooms all uniquely decorated with Victorian style decorations. They also offer traditional hotel amenities like free wifi, parking, and concierge services.
However, the cannabis portion of Bud and Breakfast is what makes a stay here truly unique. Complimentary wake and bake breakfasts are offered everyday between 8:30 and 10:30. They also have a happy hour that starts at (you guessed it) 4:20, where they offer appetizers and other munchies. They also offer smoking supplies for guests to use, and a large outdoor patio for use in warmer weather. And once you're blazed, Bud and Breakfast also offers in room massage services like deep tissue and hot stone. Overall, Bud and Breakfast offers an endearing cannabis experience for anyone that visits.
Studio A64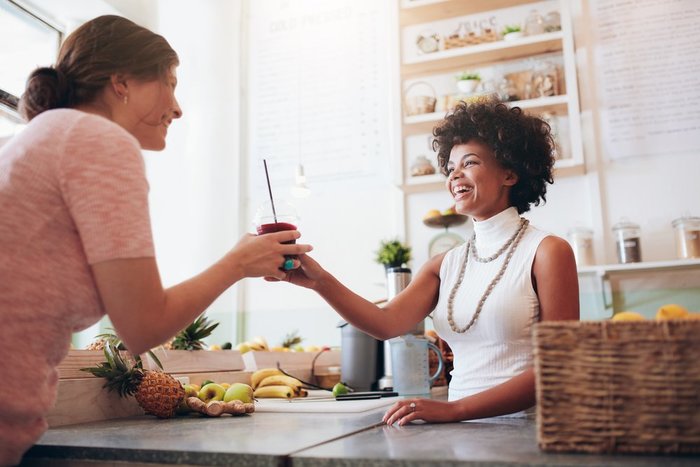 This Colorado Springs lounge has been allowing members to vape and dab on their premises since they opened in 2013. The club recently opened a cafe downstairs, all with CBD and hemp-infused products. Though these don't get a consumer "high," they still offer numerous health benefits.
Not satisfied with just CBD? Studio A64 has THC-infused smoothies available as well, made with both indica and sativa strains. They also offer a menu upstairs with crepes, and CBD-infused coffee CBD- infused coffee and teas. The space is cozy, and offers a space for those looking to socialize and meet new people. They even allow dogs, so your furry friend can tag along for the fun. While many other cannabis restaurants are only available for private events, Studio A64 offers a space for all to enjoy. Though they do charge a small cover fee ($5-$10), it's an affordable price to pay for infused products and like-minded people.
California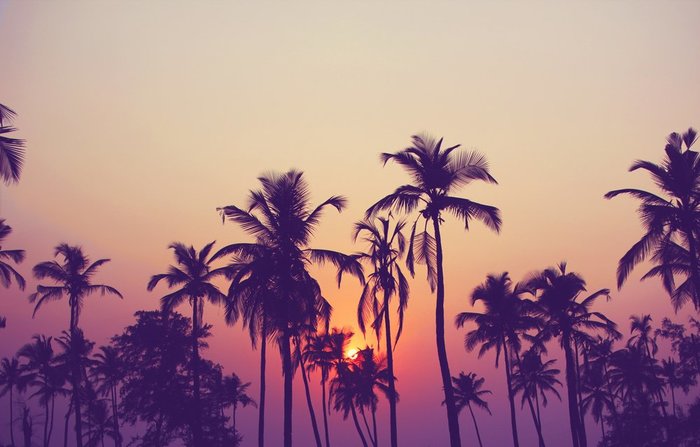 Bull and Dragon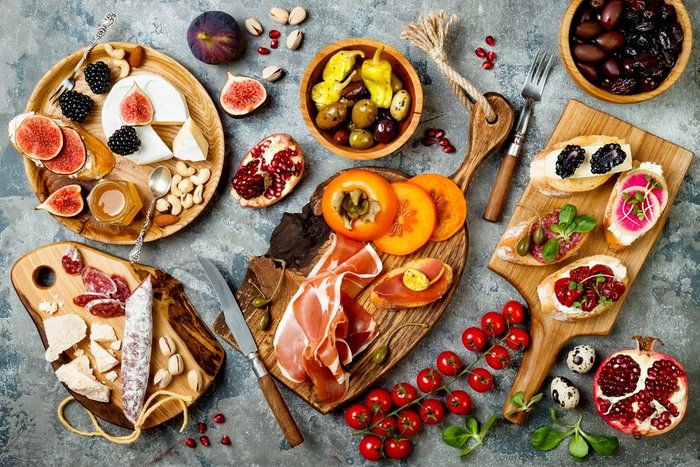 Bull and Dragon is an event service that offers private cannabis tastings and is also available for private bookings. The company, located in Venice, is primarily focused on sustainably sourced food that works to mitigate the damage traditional agriculture has done to land. Techniques like fermentation, butchering, and house-made charcuterie all bring their mission to the table.
All ingredients for dinners are purchased from local farmers and ranchers that implement permaculture, foraging, and other sustainable practices to their produce. Cannabis is then infused into the meals, allowing a high that is entirely from Mother Nature herself. Previously made dishes include wild mushrooms, chimichurri braised octopus, and grass-fed short rib. Bull and Dragon is not only a cannabis friendly restaurant, but an environmentally friendly one as well.
Cannabis Supper Club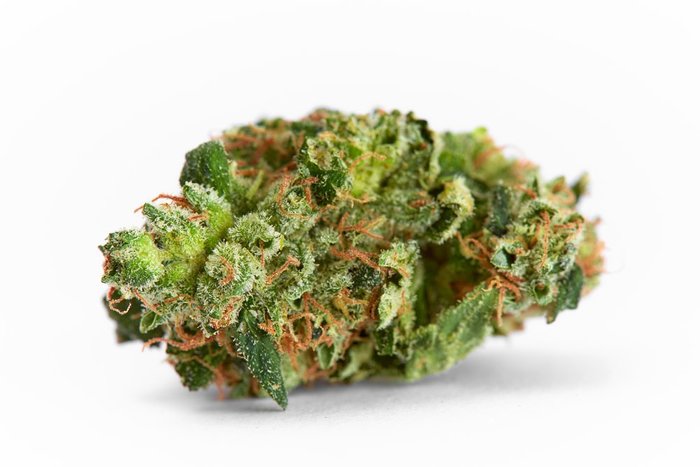 Based in LA, the Cannabis Supper Club is a private event company focused on dinners and tastings throughout the area. Their events focus on modern culinary dishes paired with various cannabis strains. During these private events, guests are treated to several courses that are specifically curated to go along with flavors in cannabis. Dishes can range from oysters to risotto to steak and more.
Though the supper club does not have a traditional brick and mortar storefront, the detailed menus and pairings display that of a cannabis friendly restaurant (though it might just be held at your own house). Representatives from various cannabis companies also attend in order for people to sample their products, like edibles or tinctures. The club encourages everyone to smoke as little or as much as they would like, allowing everyone to feel comfortable throughout the evening. The Cannabis Supper Club offers a new dining experience for weed consumers and foodies alike.
Cheba Bakery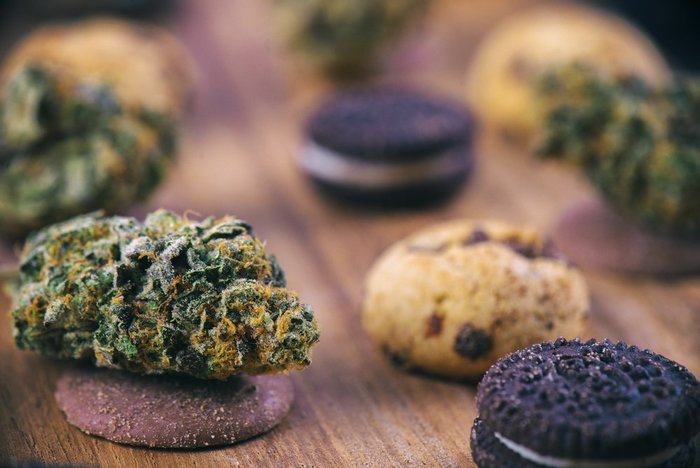 For those with a sweet tooth, Cheba Bakery is a must try. Another shop based in LA, this bakery specializes in edible desserts. They pride themselves on embracing celebrations and marijuana culture by combining the two. Creatively decorated edible cakes are their specialty. Now, stoners can have their cake and eat it too.
Rejoice in freshly baked cupcakes, birthday cakes, brownies and even homemade edible ice cream. Yup, there's a bakery that makes ice cream that gets you high. With tantalizing flavors like red velvet cake and double chocolate, Cheba Bakery is bringing edibles to a new level.
La Hoja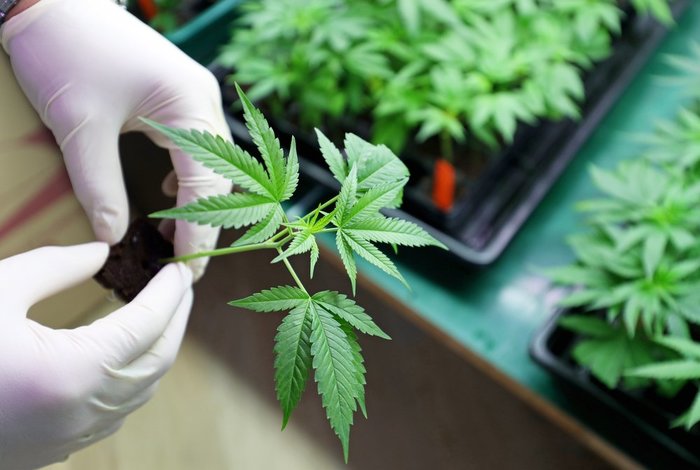 La Hoja is a dining experience that can be booked for private dinners, event catering, or even cocktail service. The head chef and owner, Luke Reyes, has pursued various ventures in the hospitality industry over the years. With an attention to detail learned in fine dining, Reyes brings elevated dishes and drinks to each event. La Hoja prides itself on producing full scale events that work around the food and the cannabis. Lighting, art and music are involved to create the desired vibe for each booking.
La Hoja also focuses on a farm to table approach with their cuisine, as well as pulling from many Latin-American cultural roots that are ingrained within Los Angeles. The cannabis is even sourced locally, and is organically and sustainably processed. La Hoja stays true to supporting local farms to create a cannabis dining experience that is entirely unique.