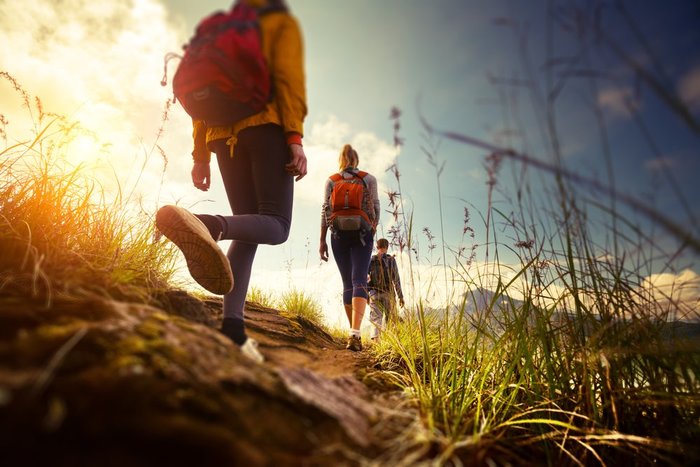 Nothing pairs with cannabis quite like music. Sitting back, roasting a fat doobie, and grooving to your favorite tunes is what a smoke session is all about. The cannabis and music industries pair hand-in-hand especially in states with legal weed. Walk into any dispensary, and you'll see consumers from every walk of life. That is why this list of 10 top smoking songs has a tune for nearly every type of stoner!
Top Smoking Songs
"Satisfy"
Mercer (Feat. Ron Carrol)
For those who love getting down to some groovy house music, "Satisfy" by Mercer is the song for you. Mercer knows how to party, and his song "Satisfy" is ideal for a mid-day smoke session that keeps the partying going. "Satisfy" is the song to roll up your sativa flower and get the creative juices flowing. Every party needs some fire weed and upbeat tunes!
"Robert Talking"
Duke Dumont & Robert Owens
Anyone looking for an upbeat and relaxing song to smoke down to should check out "Robert Talking" by Duke Dumont. As Robert Owens takes you through the history of House Music, spark the joint and get yourself ready to groove. Its funky, disco vibe is bound to help you feel good. "Robert Talking" grabs all your attention and enhances the high. Any morning smoke session needs some dank weed and "Robert Talking" on the tracks.
"Dapper"
Domo Genesis, Anderson Paak
"Dapper" is a stellar collaboration between Domo Genesis and Anderson Paak. "Dapper" is the perfect start to any smoke session. Pack that bong and roast that joint while kicking back to Domo's top hit on Spotify. "Dapper" is a single that was released back in 2016 on his album Genesis and is still a stoner favorite to this day. "Dapper" is all about "holding that light and smoking that fire." Make sure to save your premium buds for jamming out to this song!
"Droogs"
Anderson Paak & Knxwledge
Ready to spark to that second joint with your homie? Throw on "Droogs" by Anderson Paak and Knxwledge to keep the chill vibe rolling. It's the perfect song for puffing down on some heavy Kush. In fact, it may even be time for a dab! Sit back and enjoy the body high as "Droogs" cruises you along.
"Tadow"
Masego & FKJ
"Tadow" is the ideal song for an evening summer smoke session. This song originated when FKJ and Masego met up to jam, the outcome of combining two top-notch musicians who speak through their music. FKJ or Masego play every instrument in this song all at once. Their artistry shines in "Tadow" and creates a chill, upbeat vibe for a premium smoke session. Now, roll up the blunt and enjoy the sunset as you get nice and baked with "Tadow" in the background.
Music is the heart of most smoke sessions and the type of music played is what sets the mood. "Crazy Dream" by Tom Misch is a chill, groovy, and relaxing song that's perfect for a Sunday morning smoke or night-time puff session. "Crazy Dream" is on Tom Misch's long list of killer songs. His album Geography is the record to play while getting baked.
On a bright sunny day at the pool, throw "Vultures" on. Spark the doobie and enjoy the moment. John Mayer, as we all know, is a stellar artist to listen to on relaxing day. Any hybrid strain is perfect for this occasion and is bound to brighten the mood. "Vultures" makes you want to lay back and soak in the sun as you get nice and baked on some quality marijuana.
"Pickapart"
John Butler Trio
A go-to smoke session song is John Butler's classic single, "Pickapart". Take a big rip off that bong, spark up the joint, and roast the party bowl as John Butler kills it on his 12-string guitar. "Pickapart" is a masterpiece meant for smoking down too. Its western, desert-like feel is ideal for an outdoor smoke session!
Morning smoke sessions are always tough to find a good song for; it's either too loud or too quiet. That's why "Simple Life" by Casey Abrams is the top song for a morning smoke session. Watching the sunrise while puffing down on some Sour Diesel is the perfect setting to throw on "Simple Life". Casey Abrams has the soothing, but uplifting, voice needed to get your day going at the right pace.
Of course, there has to be some reggae on your smoke session playlist. Groundation most definitely needs to be on there. In particular, their song "The Dreamer" is the top song to smoke down too. Its trippy, funky, and relaxing vibe creates a unique smoking environment that fully embraces the high from cannabis. Let your mind wander as "The Dreamer" takes you on a journey enhanced by high-quality marijuana.
If you're looking for great prices on bud for your next smoke sesh, check out our deals page!