Three Cannabis Appliances for The High-Tech Stoner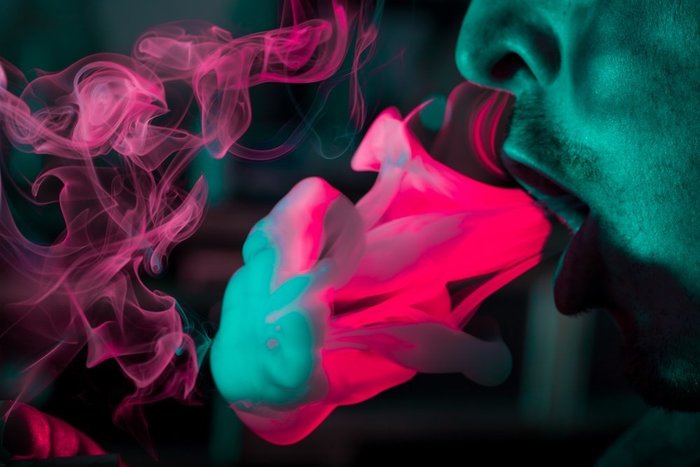 In today's world, we don't always consume cannabis the way we used to. Getting baked is no longer limited to rolling up a joint or packing a bowl. With all the new cannabis gadgets on the market today, bringing cannabis into your daily routine is a piece of cake! Like everything else in our society, we're always looking for the easiest and most efficient way to do things. Not every stoner can keep up with the new world of cannabis, but for those high-tech stoners out there, here are the top three cannabis appliances that you need to check out!
The Peak by Puffco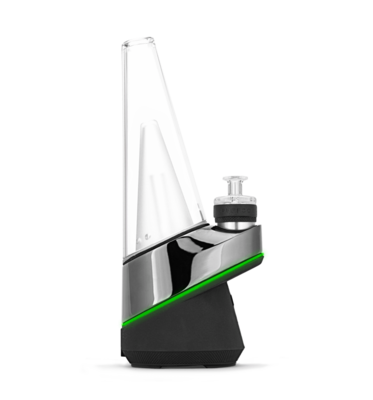 The cannabis industry has drastically taken a turn from flower being the most sought-after product to concentrates being all the rave. While concentrates are very popular amongst younger stoners, they aren't very appealing to new consumers and the older generations. Taking a dab out of a rig, even if it has an e-nail, is kind of intimidating to those who aren't familiar with it. That is why Puffco invented the first-ever smart rig called The Peak.
The Peak Vaporizer is the perfect on-the-go vaporizer for any type of concentrate, making it a perfect cannabis appliance for all levels of user.
Not only does The Peak take away all the hassle involved with most dab rigs, but it's a completely wireless dab rig that's easily portable. By taking away the process of torching your nail, taking a dab is far more appealing to newer consumers and old-school stoners alike.
Plus, The Peak makes taking a dab a much more sociable way to smoke. Instead of switching chairs every time somebody else wants to take a dab, The Peak has finally turned
dabbing into a classic smoke sesh!
The Peak's Product Features:
Intelligent Temperature Calibration
4 Unique User Heat Settings
Sesh-Mode Functionality
20-Second Average Heat-Up
LED Light Band / Haptic Feedback
Fast Charging, & 30 Dabs in One Full Charge
LEVO Oil and Butter Infuser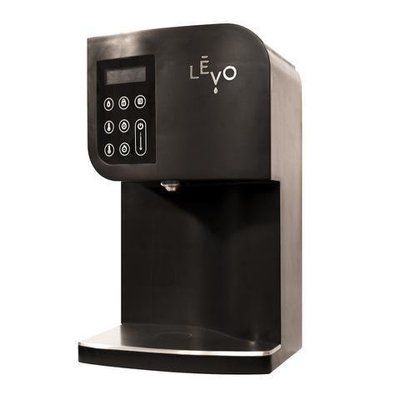 Marijuana-infused edibles are one of the largest categories of cannabis products available to consumers. From pot brownies to infused suckers, edibles are adored by patients and consumers across the country. But if you've ever tried making your own edibles, you know it's not always easy to make a potent, consistent, and tasty batch of cannabis-infused goodies.
Instead of having to go through the full process of decarbing your flower and baking it into the butter or oil, there's now an easy-to-use, reliable, and efficient at-home cannabis appliance named LEVO. While the LEVO is also used to infuse butter and oil with herbs like garlic and basil, this is the perfect product for at-home cannabutter.
It's easy step-by-step process makes infusing your butter or oil with cannabis a simple and quick task.
The LEVO uses controlled heat and time settings to accurately infuse your cannabis into whatever carrier you would like. Consumers can now infuser their butter, vegetable oil, and even coconut oil. Once infused, the possibilities are endless for consumers' edible desires. You can now even add cannabis to your mom's classic pasta recipe!
LEVO's Step-By-Step Process:
Pack your cannabis flower/trim into the metal pod.
Place the pod back in the reservoir on top.
Add your oil of choice and fill to the brim.
Use LEVO's Infusing Calculator to set your desired time and temperature.
Press start to begin infusion.
Wait until the time is up and use in your favorite recipe!
Wisp Vaporizer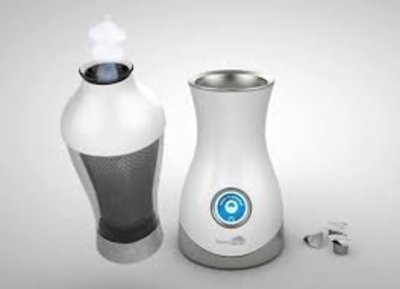 Wisp is a premium cannabis vaporizer unlike any other vaporizer on the market. Instead of having to pack your vaporizer with flower or concentrates, the Wisp uses single-serving prefilled pods. Wisp has commonly been referred to as the "Keurig of cannabis." The Wisp does not make coffee or tea like the Keurig. Instead, this cannabis appliance offers the consumer a convenient, consistent, and clean way to get their daily dose.
The Wisp is so easy to use that it only takes 4 simple steps.
The Wisp Four-Step Process:
Peel your Wisp Pod open.
Place your Wisp Pod in the Wisp Vapor Bottle.
Place the Wisp Vapor Bottle into the Wisp Base and press the cloud to begin.
Remove bottle full of vapor and enjoy!
The Wisp Vaporizer is ideal for consumers who do not enjoy the potent high from edibles and concentrates but are unable to handle the harshness of smoking a joint or bowl. The Wisp Vaporizer provides an accurate dose and ensures a clean high. They were driven to create a vaporizer that can be used daily like a coffee pot without taking any time out your day.
Plus, when you're finished using the Wisp, you don't need to worry about cleaning out leftover product. All you need to do is throw the pod away and keep on vaping!
Learn more about the latest cannabis gadgets, technology, and product companies with Leafbuyer.com!