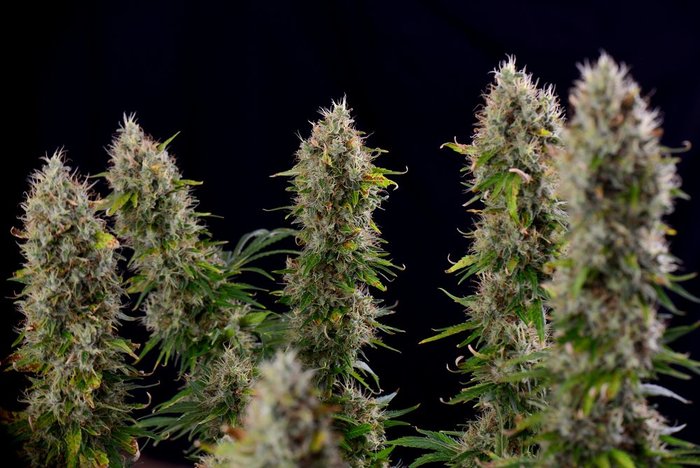 Maryland's medical marijuana consumers can purchase cannabis flower, tinctures, and pre-rolls, and soon they'll be able to buy edibles. Since flower was one of the only options for so long, it's lucky Maryland's weed strain selection is plentiful.
Marijuana cultivators in Maryland depended largely on out-of-state seeds and plants to get their growing operations started, which is why a lot of Maryland weed strains are well-established cultivars, or strains, found in bustling cannabis markets like California, Colorado, and Washington. For the best that Maryland has to offer, flower enthusiasts can turn to these beloved Maryland weed strains for a connoisseur-grade experience.
Sour Diesel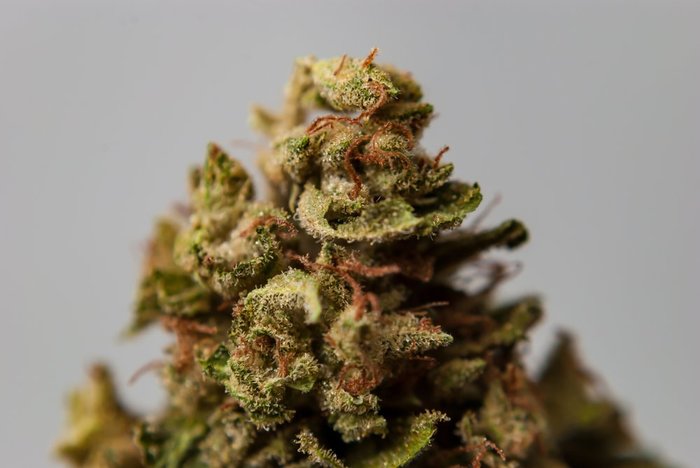 Sour Diesel and its variants like Sour Diesel #5 or #7 are a staple in Maryland dispensaries including Maggie's, Remedy Columbia, and Green Point Wellness dispensaries. This sativa-dominant hybrid strain features a pungent diesel-scent with light citrus notes. One Maryland brand, gLeaf, grows a potent Sour Diesel cultivar from parents Chem Dawg 91 and Super Skunk. In their 45,000 square foot facility, gLeaf cultivates more than 30 strains for Maryland residents including Jilly Bean and Island Sweet Skunk.
HMS Health is another one of just 15 approved cannabis cultivators in Maryland. They've also put out their own Sour Diesel strain packed with sweet and dank notes. Sour Diesel from HMS Health went on to become the Maryland Cannabis Cup Champion. Pure Life Wellness dispensary told the Baltimore Business Journal (BBJ) that the Sour Diesel strain by gLeaf was their best-selling strain retailing for about $60 for 3 and a half grams.
Grapefruit Sour Dream
Culta, another Maryland cultivator, hand-selected strains from their extensive seed library including the popular Grapefruit Sour Dream strain. The BBJ reported that Culta had sold more than 1,000 units (3 and a half grams per unit) of Grapefruit Sour Dream for about $49.22 in 2018. This sativa-dominant hybrid strain features an earthy and citrus-like aroma. As a cross between Blue Dream, Cookies and Cream, and Grapefruit Diesel, this strain captures Grapefruit Diesel's iconic fuel-like scent and trichome content.
G6
With availability in Illinois, Nevada, and Maryland, Verano brand produces exclusive Verano brand weed strains for Maryland residents that can't be found in Nevada dispensaries. One of their unique cannabis strains is the G6 strain, a sativa-dominant hybrid mix between Aspen OG and High Country Diesel. Maryland's fondness for diesel aromas becomes apparent with G6's name, an allusion jet fuel. Zen Leaf told the BBJ that their Jessup location's best-selling flower strain was G6 at around $20 per gram in 2018.
Mag Landrace
Verano's second strain in its exclusive lineup is yet another Maryland favorite, the Mag Landrace strain. This 100% Iranian landrace gives off notes of spices and herbs for a complex aromatic experience. With hints of purple and orange hues in flower nugs, Mag Landrace features up to 27% THC. At around $60 for an eighth, Maryland residents are buying pure quality flower. Although Mag Landrace's origin is in Illinois, it's made its way to the Old Line State.

Blue Cheese
For an indica-leaning experience, gLeaf produced the Blue Cheese Maryland weed strain. This mix between Blueberry and U.K. Cheese features blueberry and blue cheese. Its on-the-nose name and aroma have won over customers at Charm City Medicus dispensary. They sold over 9,000 grams (about 20 pounds) of Blue Cheese in 2018 for around $60 per eighth according to the BBJ. Blue Cheese is available elsewhere in the nation, but Maryland has really taken a liking to it, too.
Mai Tai
Herban Legends' Towson dispensary can't keep their Mai Tai flower from gLeaf on the shelves. Mai Tai is a blend of Sunset Sherbet and Purple Punch cultivars. At $60 per eighth or $16 pre-rolls,  Mai Tai is an indica-dominant hybrid strain with notes of citrus and pine. Mai Tai from gLeaf can also be found at Charm City Medicus and other Maryland dispensaries.
Northern Lights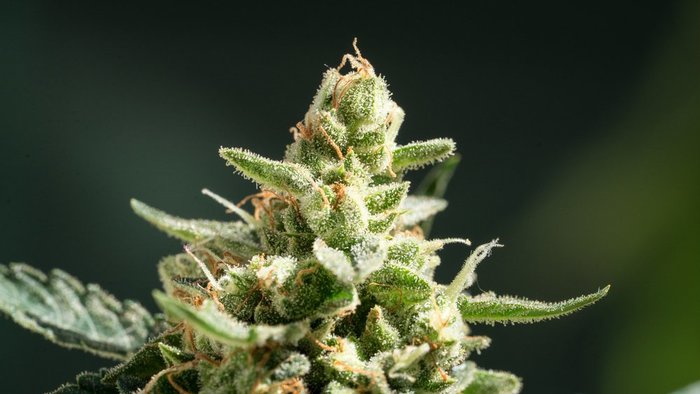 Over at Curio Wellness, they told the BBJ that their most popular flower strain was Northern Lights. Northern Lights is a well-established indica strain cross between Thai and Afghani marijuana strains. Hailing from the Pacific Northwest, Northern Lights has won multiple Cannabis Cup competitions. The Northern Lights strain is also made by Maryland cultivators, SunMed growers.
Girl Scout Cookies
Grassroots provides a variety of cannabis products including flower, concentrates, pre-rolls, and disposable vape pens. They've even brought the popular California-bred Girl Scout Cookies strain to Maryland dispensaries. Girl Scout Cookies is a cross between OG Kush and Durban Poison featuring sweet and earthy notes. Maryland residents can get this Maryland weed strain at Green Point Wellness, Harvest of Maryland, and more dispensaries nearby.
Popular Maryland weed strains change almost every day. Consumers are always looking for the next big cannabis strain or product. Many consumers also love to experiment with new strains, avoiding loyalty to one strain over another. As Maryland continues to grow their marijuana cultivation, we can expect more Maryland-exclusive weed strains to line local dispensaries and hopefully nationwide as well.
For the best Maryland weed deals, check out the Leafbuyer deals page!