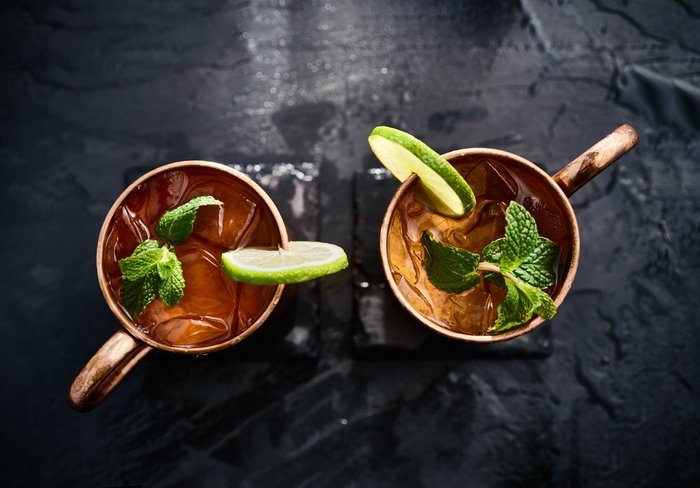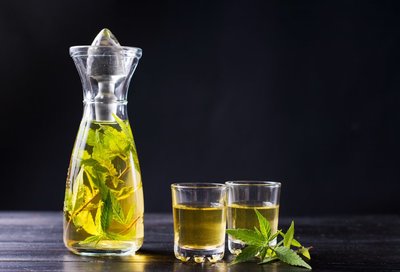 Though marijuana and alcohol have fundamentally different user experiences, they can be made complementary of one another. Not that cannabis cocktails have to be boozy. In fact, some of the best cannabis cocktails and drink recipes blend cannabis directly into a cream or syrup. Much like the procedure of infusing liquor directly, the cannabis-infused syrups, oils, or creams must undergo a process of activation through heat, but only after a period of extraction ranging from hours to weeks. Afterwards, these infused products can be easily added to smoothies, mixed drinks, cocktails, or tonics.
In a world where hundreds of flavors are easily accessed at the grocery store, the expansion of social awareness in the U.S. has addressed the obesity epidemic. Quick innovations from companies looking to meet this health food demand required more diverse plates with less processed foods cooked in ways where it introduced people to new flavors and new social experiences. All while maintaining the familiarity of less nutritious stylings. As the craft food industry has risen, so has the popularity of craft cocktails – all at the same time support for marijuana reform is at an all time high.
We are in an environment where a consumer is meeting the flexibility of flavors with an increasingly diverse palate. However, simplicity, as Leonardo da Vinci has put it, is the ultimate form of sophistication. Though the process of mixing flavors and crafting drinks is an art form in its own right, in order to make the THC able to pass into the bloodstream more readily, two decisions must be made:
Do you want to infuse an alcohol?
Do you want to infuse a simple syrup, oil, or fat?
Making these decisions may require foresight as to what you would ultimately enjoy drinking. For instance, if you are wanting to make bloody mary-style cannabis cocktails, you may decide to infuse bacon fat as a smokey caloric additive to kick up the flavor. On the other hand, if you prefer margaritas, infusing cannabis directly into tequila may be your best bet.
Once you have made your choice, follow these quick steps to create a cocktail infusion-worthy cannabis extract.
To Infuse Alcohol
You will need:
750 ml bottle of alcohol or liquor of your choice
Cheesecloth or a good strainer
Fresh ground cannabis (as much as you desire)
A large mason jar
A piece of foil or a small oven-safe container
An oven
How it's done:
Turn oven on to 225 degrees Fahrenheit. Spread out cannabis grounds on a small sheet of tin foil or in an oven-safe container. Bake the ground cannabis for 10-15 minutes to 'decarboxylate', or activate, the cannabis. Remove from oven and let cool.
Pour the liquor into the mason jar, and add the cannabis grounds. Close jar and shake vigorously.
Let sit in a cool dark place for two (2) days minimum, but you can age it for an entire month. The longer it sits, the stronger it will be. Shake every day.
Pour liquor through cheese close, separating the plant material from the liquor. Chill and enjoy your infused cannabis cocktails!
To Make a Simple Syrup
You will need:
3 cups of sugar
3 cups of water
30 ml (two tablespoons) of vegetable glycerin – available at grocery and health food stores
Freshly ground cannabis (a variable amount based on the desired dose)
Oventop and pot for boiling water
Cheesecloth or strainer
How it's done:
Bring water to boil. Add cannabis. Add sugar. Stir till sugar is dissolved.
Cover pot and let gently boil for a half hour (30 minutes). Turn heat to medium-low, add glycerin. Stir, then simmer for ten minutes. Be careful not to burn.
Strain and chill
Quick Tip for Estimating Dose:
If your bud is 18% THCa, this means there is 180 mg THCa in one (1) gram. If you estimate a 20 mg maximum dose per drink (and even that may be pushing it for those who have little experience with cannabis), with an average drink size of 44 ml per pour (a shot), you can estimate you'll need just around three (3) grams under ideal conditions.
The conversion factor for THCa to THC – being that THC is the cannabinoid producing many of the psychoactive effects of cannabis, is something like 87% of THCa, if properly activated, will convert to THC. In the above scenario, this would mean our 18% THCa gram would only convert into 15.6% THC. Plan accordingly, as no one wants their infusion to be lacking in effect.
---
Cannabis Cocktail No. 1: Margaweeda
A cannabis-infused twist on the classic margarita, the margaweeda delivers bold, tart citrus and light sweetness, made refreshing.
What you'll need:
2 oz infused tequila (follow recipe from above)
¾ oz lime juice
1 oz triple sec
½ oz simple syrup or agave nectar
Mix all ingredients thoroughly in a glass, serve over ice or blended.
Cannabis Cocktail No. 2: The Mai High
The Hawaiian favorite, the Mai Tai takes tropical sweetness with bold rum to ignite the spirit. Perfect for a summer party or beach day!
What you'll need:
2 oz of infused silver rum
1 oz of orange curaƧao
¾ oz lime juice
A splash of simple syrup or honey<
Combine all ingredients in a glass, shake intensely for 30 seconds. Serve over ice.
Cannabis Cocktail No. 3: The Cannamule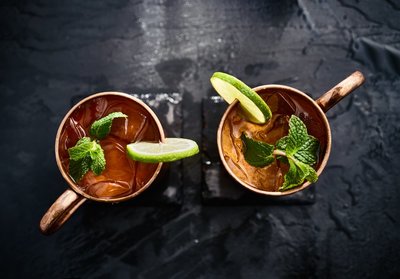 An inspired take on a southern California classic, the Cannamule takes the best elements of the classic Malibu Mule and kicks it up with a reefer-freshing, sweet cannabis simple syrup. This cocktail is alcohol-free, but it still carries a punch.
What you'll need:
2 oz cannabis syrup
1 oz lime juice
½ oz ginger syrup
Club soda or tonic water as desired
Mix cannabis syrup, lime juice, and ginger syrup. Pour over tonic or club soda and stir.
By Joey Wells
Disclaimer: All information on this site is for reference purposes only. Leafbuyer is not responsible for the outcome of any recipe you try from the Website, or any website linked to from this site. You may not achieve desired results due to variations in elements such as ingredients, cooking temperatures, typos, errors, omissions, ingredient quality/potency, or individual cooking ability. Recipes available on the Website may not have been formally tested by us or for us and we do not provide any assurances nor accept any responsibility or liability with regard to their originality, quality, nutritional value, or safety. The cannabis amounts specified in this recipe are a loose suggestion. You should adjust the amount based on desired potency and the strength of your cannabis.