The Complete Guide to Cannabis Syrup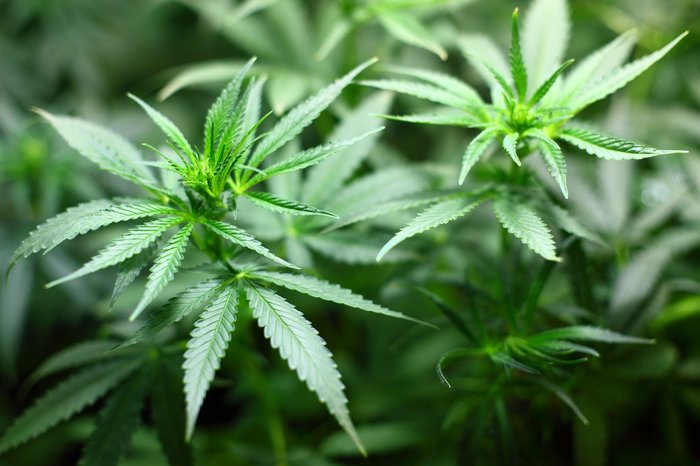 Are you looking for creative ways to consume cannabis? You can now make your breakfast more interesting with cannabis syrup; and it isn't just made for your pancakes, either. Cannabis syrups come in multiple flavors and they are made to blend quite nicely with a variety of beverages including sodas, juices, teas, and coffees, or on your favorite foods. They even make a cannabis BBQ sauce. Cannabis syrups are significantly more concentrated than other forms of cannabis, so it is important to keep that in mind the first time you try any.
Start with the lowest recommended dose and wait at least one hour before taking any more. You can also cook with cannabis syrup to bake desserts like pies, cakes, and brownies. It is also a convenient way to consume cannabis without hurting your lungs or bothering others with smoke. Nobody will even know you are consuming cannabis if you choose to be incognito.
Cannabis Syrup
One brand of cannabis syrup called Cannavis Syrup is now being sold in California, Washington, and Oregon. The organic cannabis syrup can be mixed with several beverages, has no gluten, and is sugar-free. All cannabis extracts are lab-tested and very potent. Cannavis Syrup will soon offer a high-CBD syrup with low THC content for consumers. Cannavis cannabis syrup currently comes in several flavors, with Grape Cannavis Syrup being their best seller. You can also try blueberry, blackberry, cherry, pineapple, mango, peach, Irish cream, and chocolate. Tasty cannabis syrups are perfect for turning your soda into a cannabis-infused cherry coke or your coffee into an Irish cream coffee in an instant.
Slactavis
Slactavis also has an extremely potent cannabis syrup that can be taken by spoon or mixed with a beverage or food. It contains 1500 mg of THC and should be taken with great caution because of its strength. It is primarily used for pain management and comes in ounces or pints. A company based in San Jose, Calif. is promoting cannabis syrup with 800 mg of THC called High Tech Ganjaceuticals. Their cannabis syrup comes in grape, strawberry, vanilla, mint, peach, watermelon, orange, and sour apple. They also have a homemade cannabis BBQ sauce called BBQ Brothas Original Shatter Sauce made with roasted garlic and pineapple. The 500 mg of THC BBQ sauce comes in an 8-ounce bottle.
Shaken or Stirred?
In the mood for a cocktail? If you have a blender and a bottle of tequila, you could make yourself a cannabis-infused frozen margarita. How does a peach or mango margarita sound? Or a pineapple piņa colada? That has a nice ring to it. If you have some good vodka, you could make a lemon or cherry martini. For a lemon martini, just take 1-2 tablespoons of lemon cannabis syrup and 3 ounces of vodka and pour it over ice cubes in a shaker or glass. Add a splash of lemon juice, soda or sour. Shake and strain into a chilled cocktail glass. Throw in a lemon twist.
If you want a cherry martini, you will take 1 -2 tablespoons of cherry cannabis syrup along with 3 ounces of vodka and pour it over ice. Add a splash of cherry juice or grenadine and splash of club soda or sour. Another option if you want to take it easy on the THC intake is to chill the vodka with the splash of cherry juice over ice while you marinate cherries in the cannabis simple syrup (or lemon wedges for the lemon martini). After you chill the vodka, pour it into the glass and then add the marinated cherries or lemons. You can also pour simple syrup around the edge of your glass to coat the glass with a layer of cannabis syrup. Then you pour your chilled vodka into the coated glass. Remember that cannabis syrup is extra strong, so be very careful, especially if you don't drink alcohol or use cannabis regularly. Less is more in this case.
How to Make Cannabis Syrups
If you want some plain cannabis syrup, you can make a batch of your own cannabis simple syrup that can be added to everything. It can be added to drinks or food if you want to add a sweet touch. All it takes is 2 tablespoons of vegetable glycerin, 3 cups of water, 3 cups of granulated sugar, and 2 grams of strong, chopped-up cannabis. The vegetable glycerin is usually sold in health food stores. You just boil the water and sugar together, then stir in the cannabis until it dissolves and cover. After 20 minutes, turn down the heat and stir in the vegetable glycerin. Stir periodically for another 5 minutes and then strain the marijuana from the liquid and let it cool down. Voila, you now have about 3 cups of delicious cannabis simple syrup to sweeten whatever your heart fancies.
You can find more cannabis edibles and ideas here.