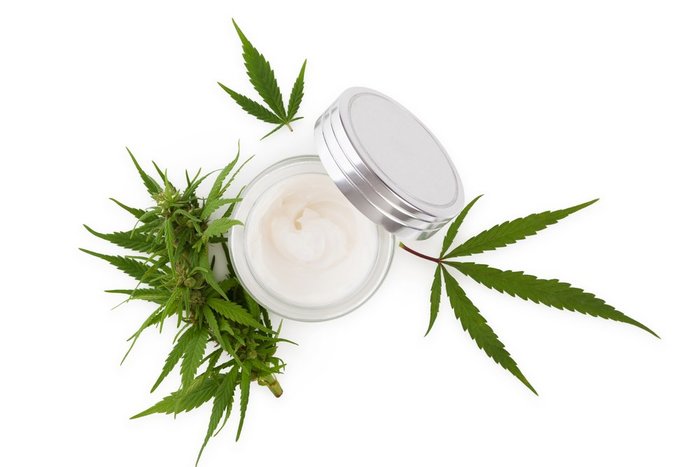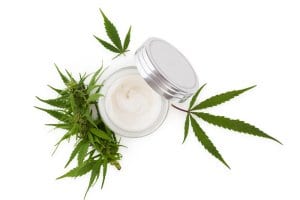 Every day we see a commercial for a different type of lotion or skin cream. Just about every brand of lotion claims to be the best. The legalization of cannabis has brought a new ingredient into the topical or lotion business. That ingredient is CBD, otherwise known as cannabidiol. CBD is the non-psychoactive cannabinoid that has been found to have a wide range of medicinal purposes. CBD has many different methods of ingestion, so there is a wide variety of products containing CBD for pain relief. However, there is one CBD product that has become very popular amongst consumers: CBD cream.
What is CBD Cream?
CBD cream is a lotion or topical that is infused with a concentrated form of CBD. The CBD concentrate that is infused into the product is typically extracted using CO2. A CO2 extraction has been found to be one of the cleanest and purest methods of extraction. This also ensures that there are no solvent residuals left in the finalized product. A majority of CBD creams contain a variety of different essential oils to help enhance the medicinal uses of the creams. Overall, CBD cream is just an organic lotion that is infused with CBD oil.
A big question surrounding CBD cream is whether or not it causes an actual "high." The answer to that is no. CBD cream is classified as a topical, which means that the product is not absorbed into the bloodstream. A major factor that has led to the popularity of CBD cream is that it is a product that most likely would not show up on a drug test. There is a little saying: "My mom uses weed cream!" It is a great marketing pitch, but it really is what the product is for. CBD cream is a great product for those who wish to see the medicinal purposes of cannabis without getting the "high."
What Are the Benefits of Using CBD Cream for Pain?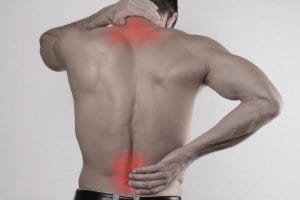 There is a multitude of different medicinal uses of CBD cream. From treating the pain of sunburn to helping serious arthritis, CBD cream has helped a ton patients. CBD cream is used to help patients relieve pain in a generalized area, meaning that if somebody is having shoulder pain, then rubbing CBD cream in the general area of pain will relieve that area. The CBD in the topical combines with the CB2 receptors that are found in our skin. It does not reach the bloodstream, which is why it does not help with full-body pain relief.
However, this ability to focus its medicinal qualities to one area has given patients the ability to focus in on joint pains. By rubbing CBD cream on joints, the CBD acts as an anti-inflammatory for chronic pain relief. This helps sooth any swelling of the joints and allows for better mobility. This is why CBD cream is being used by patients with severe arthritis.
CBD cream is also used for a variety of different skin ailments. It has been found to help relieve the symptoms of burns, rashes, eczema, psoriasis, and skin infections. CBD is a great natural alternative for these ailments. Since most CBD creams contain essential oils, the products provide medicinal qualities along with just soothing the skin. From my personal use of CBD cream, I have found that CBD lotion is great for treating sunburn and other pains.
CBD Cream Products
There's a variety of different CBD creams available to the consumer. For instance, there are lotions, bio-freezes, oils, and even compounds (rubs). Each product has a different purpose, but they are all very similar. It is important to try a few different products and find which one works the best for you. Each person reacts to each product differently. Here is a list of some of the top CBD creams on the market.
by EvoLab
The Angel Salve by EvoLab is an award-winning CBD cream. It was named High Times Cannabis Cup's Best Topical. It is a great product and works similar to a bio-freeze, meaning it gives a slight numbing sensation to the area of application. It is a great product for any muscle or joint pains. It is a combination of cannabinoids, terpenes, and botanical ingredients that give this product such great medicinal potential.
By Hemp Health
The Peppermint Soothing Salve is a great CBD cream for pain that is similar to the Angel Salve. This product is a combination of hemp-derived CBD and essential oils like peppermint. This product also contains almond oil, beeswax, and natural herbs. This is a great product for relieving any burns or generalized pain. It is not the strongest product on the market, but it will definitely get the job done.
By Mary's Medicinal
Mary's Medicinal Muscle Freeze is a great CBD topical. It works as a bio-freeze and provides the consumer with a very numbing pain relief. This is a very strong product and a little goes a long way. This is a phenomenal product for relieving any shoulder or back pains. By giving the generalized area a numbing sensation, we can see a decrease in swelling and an increase in mobility. The Muscle Freeze is a combination of CBD and natural plant extracts to provide a soothing sensation.
---
CBD cream is a very efficient and useful method of using cannabis. It is a product that serves a multitude of patients for a variety of different ailments. These CBD products are great for anybody suffering from chronic pain, skin diseases, or extreme joint pain. As a former budtender, I have seen these products help a lot of different people. I encourage anybody who is looking for a natural alternative to pain relief to give CBD cream a try.
Hemp Health, Inc. and Evolab are proud partners of Leafbuyer.