Topicals: A Perfect Alternative to Smoking Marijuana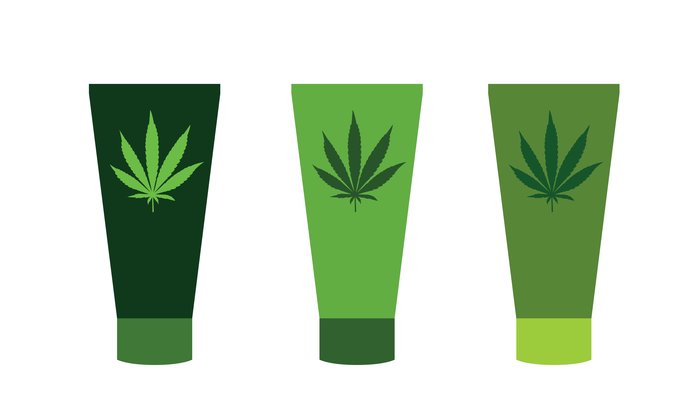 One of the most underappreciated aspects of the cannabis plant is the possibilities of its healing powers. We all know that taking some bong rips or a nice full-gram joint will get you and your friends nice and stony, that some THC is all it takes to send your mind to a different place. What is often overlooked, especially by people who demonize marijuana, is the many ways that people use topicals to help them.
Cannabis Topicals
Cannabis topicals come in the form of creams, lotions, salves and massage oils. Topicals treat a wide variety of indications. They can be applied to any part of the body that is feeling pain and can try to stop the hurting within a couple of hours.
How Do Topicals Work?
The cannabinoids in the topical react with CB2 receptors in the body to create the desired effect. CB2 receptors are found throughout the body's immune system, in different organs and tissue, in the gastrointestinal system and also in the brain. While the body does produce endocannabinoids on its own, the influx of phytocannabinoids (the active ingredients in marijuana) will also activate the CB2 receptors.
Topicals don't get the user high like smoking a bowl of indica or sativa. Rather, they are non-psychoactive and often don't contain THC. In many cases topicals combine THC and CBD, along with various lesser-known cannabinoids, to create an "entourage effect" that maximizes their power and effectiveness.
What Are Topicals Used For?
Among the primary use cases of topicals are to eliminate muscle soreness after an intense workout. Professional athletes can benefit strongly from cannabis creams and oils, particularly in the case of NFL players. When the issue of ending the ban on marijuana for the NFL Players Association is discussed, it is often more concerned with topicals than flower. After getting blocked, tackled, pushed and tossed around on the gridiron, players could benefit heavily from applying a topical to sore areas in conjunction with their ice bath.
A more commonplace usage would be to rebound quickly after a long hike. The body can be sore for several days after going up and down a trail that lasts several miles or longer, often to the point where it can be difficult to walk.
Topicals can also be used to cure a hangover. While smoking weed is certainly one way to calm a massive headache the morning after having a couple drinks too many, applying a topical to the forehead could end that headache within two hours, without the psychoactive component of a wake-and-bake session.
Lightshade Dispensary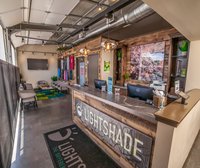 Lightshade, a cannabis grower and dispensary chain in the Denver area, has an incredibly knowledgeable staff who can provide consultative services to match the best product to customers' needs. Lightshade offers a broad spectrum of topicals from Apothecanna, Mary's Medicinals, Dixie, and more! Stop by one of their 7 locations and discover how topicals can enhance your health and wellness.
Apothecanna's Relieving Creme is a moisturizing lotion that contains CBD as well as natural plant extracts such as juniper, peppermint and arnica. Mary's Medicinals produces Transdermal Patches in several varieties, with different levels of CBD and THC in each. These patches work in tandem with Mary's Transdermal Gel Pens to provide relief for cannabis consumers. Dixie's Bath Soak heals muscle tension and contains rosemary, lavender and cedarwood, and its Relief Balm can also be applied to sore muscles and joints as an anti-inflammatory agent.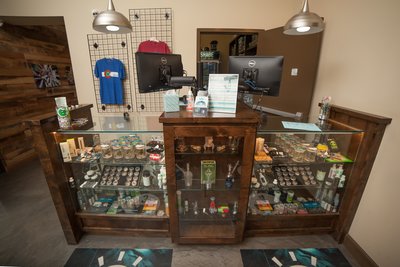 Visitors to any of Lightshade's seven dispensary locations in the Denver and Aurora, Colorado areas can discuss their ailments with a budtender and find out if topicals could be a solution to help ease their pain. The budtenders are knowledgeable about every product sold on the Lightshade shelves and can offer guidance and insight to medical marijuana consumers, recreational users and newbies to the world of cannabis. In addition to its premium topicals, Lightshade offers several different strains of its homegrown cannabis and has organized its buds into four "ambience" groups in order to accurately categorize their effects for customers.
Lightshade encourages both cannabis lovers and non-users alike to try topicals for themselves and witness the effects. Keeping a bottle of Apothecanna's Relieving Creme in the medicine cabinet is a viable alternative to Tylenol, Aleve or any other over-the-counter pills. As an all-natural remedy for a broad scope of ailments, topicals could actually be a gateway or catalyst that encourages anti-cannabis naysayers to understand that marijuana isn't just some drug for losers. Perhaps the green revolution should focus more so on topicals than flower, as the inarguable benefits of topicals can lead the way toward ending negative stigmas associated with cannabis.
Lightshade is a proud partner of Leafbuyer.