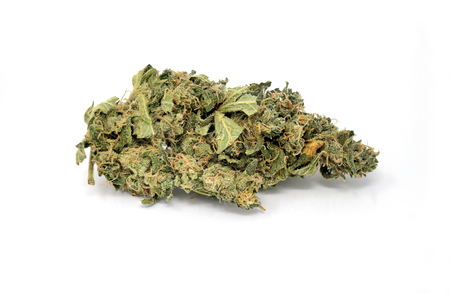 Indica Hybrid
UK Cheese x Blueberry
Blue Cheese Strain
Blue Cheese is a unique indica-dominant hybrid with surprisingly sativa-like effects. While its lineage is the actual cause of its name, Blue Cheese, the flavor profile of this strain is strangely cheesy and skunky, with a little bit of blueberry. Its unique aroma commonly reminds consumers of some stinky blue cheese salad dressing. Blue Cheese is a premium hybrid that is a favorite amongst many consumers and patients!
Medical
ANXIETY PAIN DEPRESSION
Flavor
CHEESE BLUEBERRY CHEESE
Effects
HAPPY EUPHORIC UPLIFTED
Overview of Blue Cheese
A strain with a lot of stickiness, Blue Cheese is characterized by larger, dense buds comprised of tightly packed leaves. Poking through the medium green color you'll find some copper-colored pistils, and the flowers overall will be loaded in tacky white trichomes. If your bud is fresh, get out the grinder; this strain is no cakewalk to break up by hand.
Even though Blue Cheese averages around 15%-20% THC, it is a relatively dominant strain. It is an excellent strain for getting a few chores done, watching a movie, or even playing some video games!
Potential Positive Effects of Blue Cheese
A hit or two of Blue Cheese leaves users feeling supremely relaxed, but also happy and euphoric. Most users don't find this indica to make them all that sleepy, though there has been a reported rise in munchies after toking, making Blue Cheese an excellent choice to stimulate appetite.
Potential Medical Benefits of Blue Cheese
Highly recommended for its pain-relieving qualities and is a favorite among those suffering from muscle soreness and spasms, anxiety, and depression. Blue Cheese is also known to help patients suffering from ADHD and Bipolar Disorder.
Potential Negative Effects of Blue Cheese
Common adverse effects of Blue Cheese are the usual cotton mouth and dry eyes. If you smoke a bit too much Blue Cheese, it will put you on the couch!
Lineage of Blue Cheese
Blue Cheese gets its moniker from its parent varieties, Blueberry and U.K. Cheese, respectively.�  An original breeder, Big Buddha Seeds, is credited with perfecting Cheese and is now recognized as the creator of the Blue Cheese strain we all know and love. Other breeders include Barney's Farm and Royal Queen Seed, both of which sell seeds to grow into this unique and memorable strain.
Growing Blue Cheese
As far as growing Blue Cheese is concerned, novice growers are in luck: these plants are relatively easy to cultivate. It is an indoor/outdoor strain that provides novice and expert growers the choice on which location works best for their needs. Blue Cheese needs the climate consistently between 72 and 80 degrees.
If it is the wrong season to maintain those temperatures, an indoor grow will work just fine. In about 8-10 weeks of flowering, growers will have a pretty heavy yield to harvest; we're talking 500-600 grams per square meter. However, if consumers are looking to grow discreetly, Blue Cheese might not be the right choice. This strain does come with a significantly pungent smell.
Where to Find Blue Cheese
If you're looking to buy some Blue Cheese, you may struggle if you're outside of the West Coast, including California, Nevada, and Oregon. Blue Cheese is found in Washington with varying scarcity. However, that doesn't mean it won't still end up at your neighborhood dispensary!
Check with your local dispensaries, here!