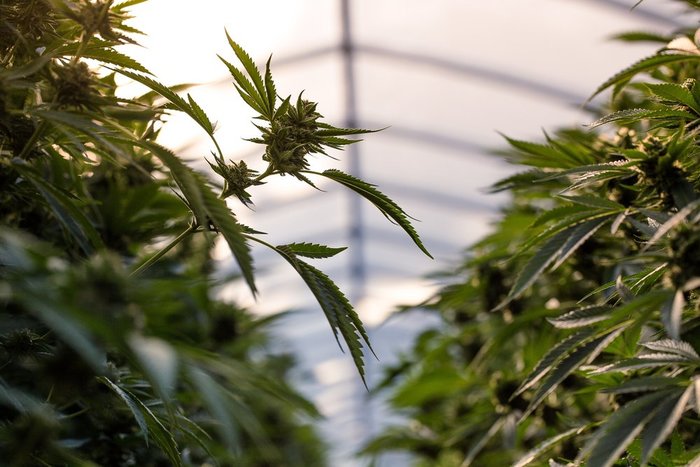 Ever since Colorado became the first state to legalize medical marijuana in 1996, green tourism has flourished. Cannabis tourists and locals can stay at 420-friendly hotels, take cannabis-centric classes, and go on a variety of tours. Colorado marijuana farm tours take visitors to local cultivation facilities to learn about the plant's growing process. Colorado has a great selection of cannabis farm tours for small and large groups. Even if you don't partake in cannabis, these Colorado marijuana farms tours can take you behind-the-scenes of Colorado's best growing operations.
Colorado Cannabis Tours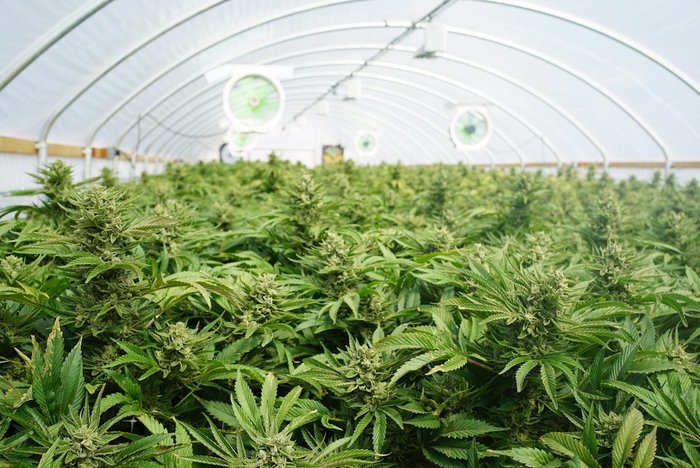 As one of the longest running cannabis tours in Colorado, Colorado Cannabis Tours' Original Tour ($89) takes visitors to Medicine Man's Denver 40,000 square foot growing facility, a couple of dispensaries, and a live glass blowing demonstration in a luxury vehicle. Other farm tour options include The Essential Colorado Cannabis Tour ($69) that distills the Original Tour into 2 and a half hours instead of the original's 4 hour and 20-minute run-time. If you just want to visit the Medicine Man Grow Tour, you can pay $39 for a tour with the Medicine Man himself.
Colorado Cannabis Tours has one of the most comprehensive tour options available for concentrate lovers like the Hash Class & Facility Tour ($79) or the Sustainable Cannabis Farm Tour ($129) for eco-conscious cannabis consumers. Hopheads can choose the Brewery and Grow Facility Tour ($89) for a mix of suds and buds every Friday. Private luxury cannabis tours are also available starting at $299 for 3 and a half hours.
My 420 Tours
My 420 Tours is another popular Colorado marijuana farm tour with plenty of tour options. Visit Euflora's 7,000 square foot greenhouse facility on the Greenhouse Grow Tour ($69) and learn about the different stages of cannabis cultivation in 2 and a half hours. The tour ends with a visit to the sleek Euflora dispensary where tour members get discounts on products. My 420 Tours' Buds & Beer Tour offers a glimpse into local grow operations and the innovative brewery, Brewability Lab.
The Complete Cannabis Tour ($59) gives people the chance to see Seed & Smith's living growing facility, extraction lab, and award-winning packaging center. My 420 Tours also offers walking tours, classes, growing courses, and cannabis massages.
The Spot 420
The Spot 420 is the only free Colorado marijuana farm tour. A guided visit takes you to Pueblo West, a recreational dispensary to receive a closer look at the 20,000 square foot grow house. Visitors can talk with staff growers, learn about marijuana's plant cycle, and ask anything you want about your favorite plant. Tours are available by reservation only.
Denver Marijuana Tours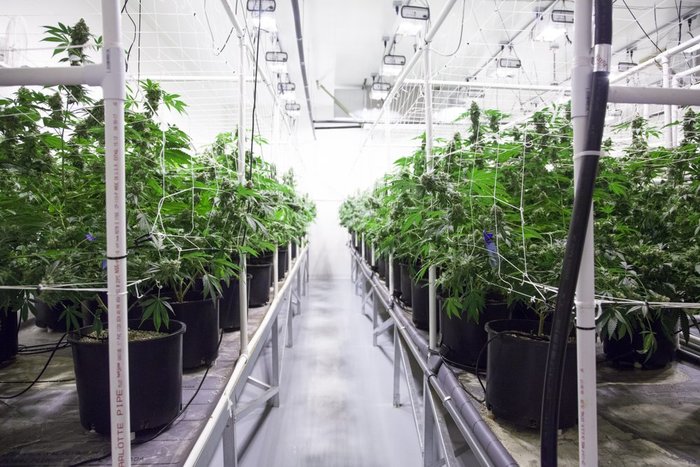 Denver Marijuana Tours has marijuana farm tour options for groups up to 4 people and larger groups. A 2-hour tour ($199) or 3-hour tour ($299) can pick up up to 4 people from any location in Denver and take them to a Denver cannabis grow facility where they can learn about the growing, trimming, drying, and curing process. Tours stop at multiple dispensaries in Denver for customers to check out different products. Denver Marijuana Tours also offers vaporizer rentals, airport shuttle, and transportation to Red Rocks Amphitheatre.
Colorado Highlife Tours
For over 5 years, Colorado Highlife Tours has helped cannabis tourists find 420-friendly lodging and book cannabis activities and tours. Tour lengths range from 3 hours ($475), 5 hours ($745), and 8 hours ($975). Members get to visit a commercial grow facility, buy cannabis products, visit the Illuzion's Glass Gallery, and visit local sights. All prices include 6 people. A luxury cannabis vehicle has onboard drinks and picks up visitors at their door.
City Sessions
City Sessions is one of the most varied of the Colorado marijuana farm tours. The Cannabis Education Tour ($200 for 2 people) runs for 2 hours and gives riders a tour of a commercial grow facility and dispensary. The Enhance Your Senses With Cannabis Tour ($375) runs for 3 and a half hours and includes city sightseeing and a trip to Red Rocks Park and Amphitheatre or other local hot spots, as well as a popular glass gallery. Other tours include the Tour for Medical Relief, or the Industry Insider Tour ($500).
Mile High Limo Tours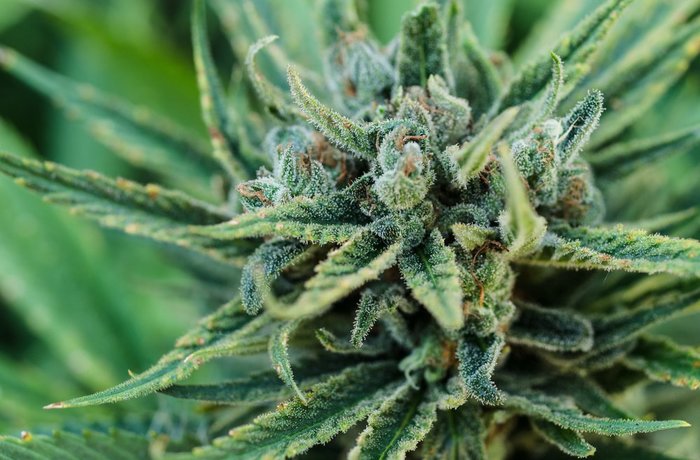 There's no better way to see Colorado cannabis farms than on a luxury limousine. Mile High Limo Tours offers private cannabis tours 7 days a week. A 3-hour tour ($399) can take up to 10 passengers to 2 to 3 of Denver's best dispensaries, a grow room operation, a glass gallery, and a few local sights. Mile High Limo Tours can pick up visitors from the airport or hotel for free in a stretch limo stocked with free drinks.
Loopr
Loopr offers a Hand-On Seed to Shelf Grow Tour ($45) that takes people behind the scenes of the Seed & Smith grow room to see how cannabis is grown and extracted. The tour includes CBD education and a joint-rolling lesson. Tours are available for reservation on Fridays at 3:30 pm, but require a minimum number of guests to run.
Colorado marijuana farm tours are a great way for cannabis enthusiasts to learn more about how the plant is grown and all the work it takes to produce trichome-frosted flower buds available at local Colorado dispensaries. From indoor to greenhouse grows, every cultivation method produces a unique product with a robust aroma and high potency. For a closer look at Colorado's marijuana market, take a marijuana farm tour and learn from the experts.
For the best cannabis deals, head to the Leafbuyer deals page!