A Quick Guide to Weed Tours in Colorado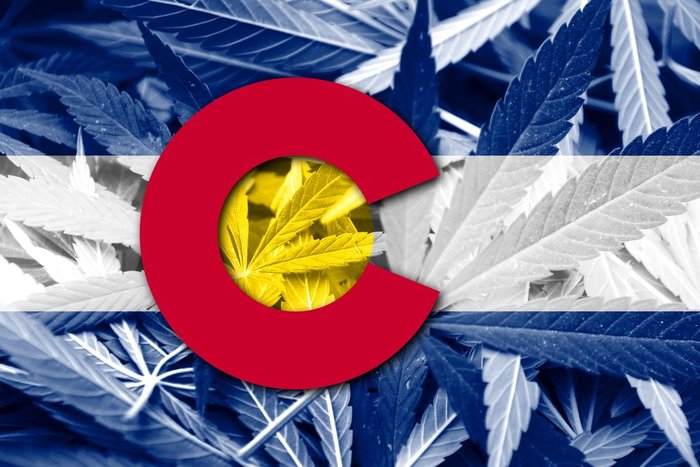 Colorado started their marijuana industry from scratch. With the combined guidance of medical marijuana laws, policy and health officials, lobbyists, and state regulators, the state jumped head-first into what would become only a few years later a multi-billion dollar industry – all economic impacts included.
While the marijuana industry ramped up across the state in 2014, so did tourism. In Colorado, weed tours, cannabis yoga classes, puff-and-paint sessions, and – of course – trips to any number of the hundreds of local weed dispensaries make up only a few of the cannatourism options available across the state.
At some level, everyone knows marijuana is the most commonly used illegal drug across the globe. Don't think so? The United Nations Office on Drugs and Crime reports as much as 3.8% of the global population uses cannabis, whereas opiate users only capture 0.88% of the total world population.
Broadly speaking, we all grow up and at some point or another meet an individual who smokes or otherwise uses marijuana. Maybe it is for medical reasons, maybe recreational – does not matter. It is at this point, considering the idea that not all "drug users" are bad people is reflexive.
It, therefore, is unsurprising when the huge demand for marijuana is underrepresented in health surveys and medical statistics from around the globe. In its own way, this contributes to annual sales and tax revenues beating analyst and researcher expectations each year, to the benefit of state tax funds. While Colorado weed tours and other marijuana-friendly activities continue advance alongside the state marijuana industry, the question then becomes: How do you find the best one?
Consider all your options
Weed tours in Colorado, like the industry around which they are built, are evolving. In the opening days of the recreational marijuana market in Colorado, weed tours were simple. For instance, you would be picked up from the airport in a bus, limo, or luxury car and be driven to a few select dispensaries. The tour guide would discuss the marijuana laws, the limits of said laws, and a few of the many exciting things happening around the marijuana industry.
While airport-to-dispensary services and tours still exist, and indeed many of the core pieces of this model have been absorbed into the cannatourism industry as it exists today, weed tours in Colorado have evolved and adapted alongside three years of an industry leading recreational marijuana marketplace. Tours can be as active or as low-key as you'd like.
Prefer to use marijuana and chill out? The classic tour is a bus or limo pick-up, dispensary tour, and a safe, legal place to consume would be the perfect fit for you. Want to see the inner workings of a modern marijuana growing facility? Can do! How about a private bus for toking up on the way to the mountains? Absolutely! Speaking of the mountains, how about a winter snowshoe tour with a cannabis friendly theme? Interested in traveling up to the altitude of nearly 11,000 feet for a truly elevated weed buying experience? Colorado has weed tours that will get you there. You can learn local history, explore regional marijuana laws, and experience a greener side of Colorado.
Consider Bundling Activities
Many weed tours in Colorado include the option to add an activity to the tour. Activities can include explorations into emerging technology, legal complications, and standards in the marijuana industry. Some include exercise, some introduce food, others entertain creativity, and some – put plainly – exist only to encourage marijuana use.
Weed tours in Colorado range from two (2) hours to several days (you see different parts of the industry each day). Tours begin around $49 and can go up to as much as $600. Activities and classes cost between $49 to $150 on average. Bundling an activity and a tour can save you money and increase the value of the tour experience. For instance, Colorado Cannabis Tours offer a tour and any two classes you choose (pottery, painting, or cooking) for only $179 – over $100 in savings!
Explore the Green Rush in Real Time
As marijuana becomes legal in more and more US states, cannabis tourism is expected to grow in the US. For much of the world, buying weed illegally does not often allow you to see the business elements of the trade, nor does it give you time to discuss the product or explore the place it was grown or processed. Seeing where the marijuana is grown, discussing the technology and science behind the bud structure, plant genetics, and even extraction techniques simultaneously connect the emerging marijuana industry with a highly structured, deeply regulated consumer market.
The effect: the industry normalizes in the broader society. Weed tours in Colorado, Washington, Oregon, California, Nevada, and beyond have potential as a vibrant, fun, and immersive way of breaking down the perception that marijuana is not used by "good people". While medical marijuana has been eroding the forceful perception of harm likened to cannabis for over two decades, the US states where voters have legalized recreational marijuana have seemingly accelerated it.
What better time could there be to experience the changing landscape first hand?