Marijuana Sales in Denver: What Can We Expect in 2017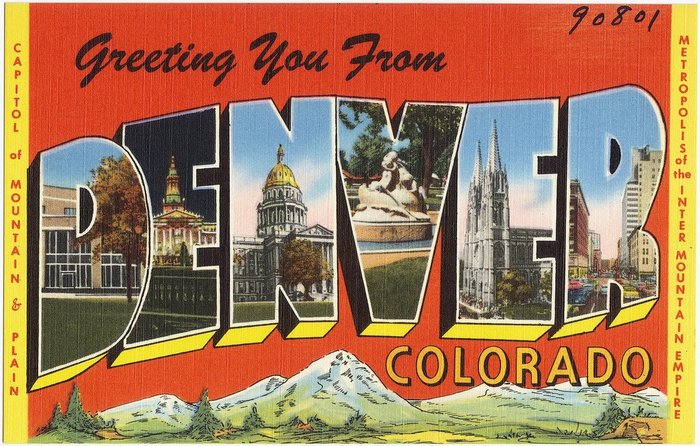 The legal marijuana industry continues to invite more consumers, investors, and business attention as black market sales are being rapidly converted into a budding, legal industry. After the fear-mongering drug war mainstreamed in the 1990's, marijuana has been drawing attention for a growing multitude of medical applications. With a growing research base to support it, as well as more fortuitous secondary (or primary) market as a recreational intoxicant, marijuana use has captured the public attention with a zeal unseen before in the modern era.
Now we are here: an industry generating over $1.3 billion in marijuana sales in 2016 and creating thousands of jobs in Colorado alone, whether it is in and out of the direct industry. Increases in jobs, such as budtender, grower, trimmer, software developer, marketers , graphic designer, writers, etc., has helped fuel the year after year growth and has likely helped to contribute (in some quantifiable degree) to Colorado maintaining the lowest unemployment rate of any state in the US for the last two years.
Marijuana sales in Denver, where an estimated total of 1,200+ businesses directly involved in the growth, manufacture, processing, testing, or retail sale of marijuana exist, make up a growing portion of the total state revenue. One industry that continues to excite better deals, exclusive products, and more competition.
Expected Growth Smoothly Burns All Expectations
Do price fluctuations at the retail end cloud industry growth? Not exactly.

In terms of total sales dollars, the continued integration of the marijuana industry in Denver may end up capping the total sales revenues collected each year. This, however, is not a great gauge of growth, as transaction volume, quantity sold, items tested, licenses issued, and the average purchase amount in grams are not included in this value estimation. As more people become familiar with marijuana dispensaries and the legal marijuana industry, weed sales in Denver continue to come from better deals, lower pricing, and the craft of a unique customer experience.
Yet, each year Colorado has seen marijuana sales figures beat expectations from economists, analysts, and other industry, public health, or governmental researchers. As of April 2017, Colorado has seen monthly marijuana sales over $100 million for a consecutive eleven months. This is pushing total weed sales across the state to grow by over $70 million as compared to the first four months of 2016, as reported by the Cannabist, and representing monthly growth at a rate of 27%.
Despite the industry existing at a place of continued competitive pressures (ounce specials under $100), marijuana sales in Denver have continued to grow by volume and increase revenues. Market research suggests the marijuana industry, at large, should see growth in marijuana sales, when compared to the previous year, of at least 19% through 2021. This places Colorado on track to see nearly $1.6 billion in weed sales by the end of 2017, but just how much of this green behemoth will come from Denver?
Reinventing Value in the Mile High City
According to city data, Denver county collected $514.8 million between September 2015 and September 2016 – representing nearly 40% of total marijuana sales in Colorado during the same time (from both medical and recreational markets). As there is no ceiling yet in sight suggesting lower than expected growth, using 19% as our conservative growth figure would indicate Denver can expect to capture $612.6 million in marijuana sales from September 2016 thru September 2017, accounting for roughly 38% of total marijuana sales across the state.
Between September 2015 and September 2016, Denver County collected $28.8 million in tax revenues. If tax revenues are collected at the same rate of growth in sales, September 2016 to September 2017 will generate roughly $34 million in sales taxes.
Limitations
In 2014, it was estimated 44% of recreational dispensary sales in Denver came from visitors. Of course, the industry had just broke ground in 2014, so excitement remained high across the nation for the first legal marijuana market. Since then, Oregon and Washington have opened their recreational marijuana programs and another five states have passed laws to do so. As Nevada and California bring their recreational marijuana programs online (Nevada expected July 1 2017, California – sometime in 2018), Colorado may feel a bit of a squeeze on weed sales.
While research suggests over 66% of the marijuana demand in Colorado comes from daily local users (representing only 21% of the total marijuana users in Colorado), it is unclear whether marijuana being legal along the west coast will shift travel preferences for residents and travelers alike.
As difficult as these estimations are to make accurately, one of the defining characteristics of Colorado's marijuana industry is the use of the tax revenue to fix public schools, educate on drug abuse, and provide assistance to a variety of public health projects across the state. Sustaining growth in weed sales also means sustaining investment in the future of the community. Though $34 million may not seem like much when stacked against Denver's $1.2 billion in annual sale tax collections to the general fund, for schools and public health programs, the value is beyond helpful.