Home
Marijuana Business and Industry
Lighthouse Cannabis Project now serving Denver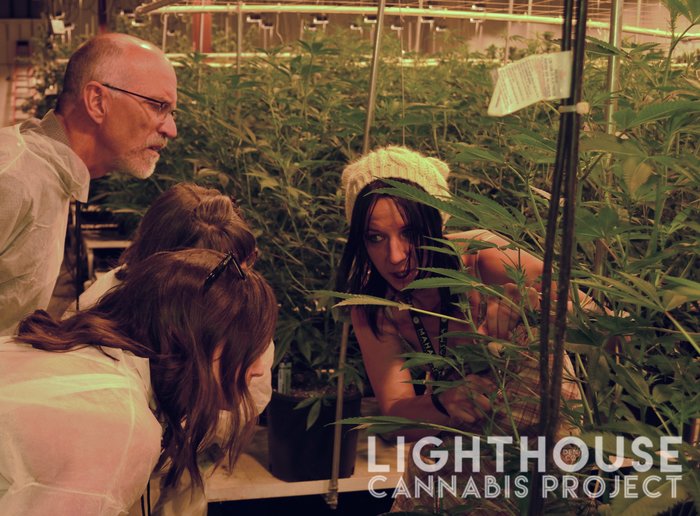 More
Have you ever been curious as to how the marijuana industry actually runs? We're talking the whole 9 from cultivation to dispensary operations. Thanks to the innovative work of the Lighthouse Cannabis Project, you can now truly get the inside scoop on marijuana dispensaries in Colorado!
Lighthouse Cannabis Project conducts "sightseeing" tours that fascinate all those interested in learning about the legal cannabis industry. This isn't your average dispensary tour where an uninterested employee does his best at explaining everything he sees day in and day out. This experience is an upscale VIP endeavor that shows you exactly what legalizing marijuana really means. No massive group outings where your tour guide will never see your hand raised and skip over all of your serious questions. All of their tours are highly educational and the attendee size is kept small to ensure a positive personal experience.
With this new industry growing so rapidly, both inside and outside of Colorado, cannabis ambassadors are becoming increasingly vital. The Lighthouse tour guides are essentially informational leaders who are experienced with the cultivation process, the history behind the plant, and bud variations. They're like a temporary personal budtender or museum of mary-jane.
Don't feel awkward if you aren't a current user of marijuana, because these tours are for everyone who is even just the least bit interested in learning more about the booming market. So the next time you're looking for something interesting to do in the Denver area, keep Lighthouse Cannabis Project in mind. They'll even pick you up in front of the Union Station in downtown Denver in a brand new Mercedes Sprinter 3500 with stadium leather seating and an experienced driver. Go ahead. Look it up! It's ill.
Be sure to leave your kid brothers and almost-21 year old friends behind because these tours are only for those that are 21 and older, even if there accompanied by guardians, they must be of legal age to participate in any of their awesome tours.
If you're looking for more 411 on the 420 tours, check out their website: lighthousecannabisproject.com