Cannabis Spa Brings Relaxing Vibes to Marijuana Culture
Maybe one of the most unexpected and exciting "side effects" of the growing medical cannabis industry is the ever-expanding segment of consumers who are learning how to grasp the herb for an overall improved sense of health and wellness. Many people are discovering alternate methods to achieve their health goals, like herbal therapy, massage, and self-care in a cannabis spa. While historical stereotypes presented cannabis consumers as societal degenerates, this new segment of the industry wants to prove otherwise.
DOMM, Delivery of Medical Marijuana in Phoenix, and the couple who started it, hope to help change false stigmas and negative stereotypes by providing an upscale, comfortable place where medical marijuana cardholders are pampered. DOMMLife Spa creates a safe, secure place where medical marijuana consumers can relax and unwind in a Zen-like atmosphere.
As Anthony Lowy, a DOMMLife Team Member says, "With an inviting atmosphere, safe space, and welcoming environment, there's simply no match to DOMMLife's unique approach to ultimate wellness."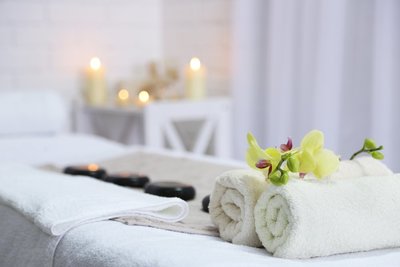 DOMMLife's goal is to break down the barriers around the stereotypical cannabis user and provide a high-end, modern space members and consumers can enjoy with other like-minded people.