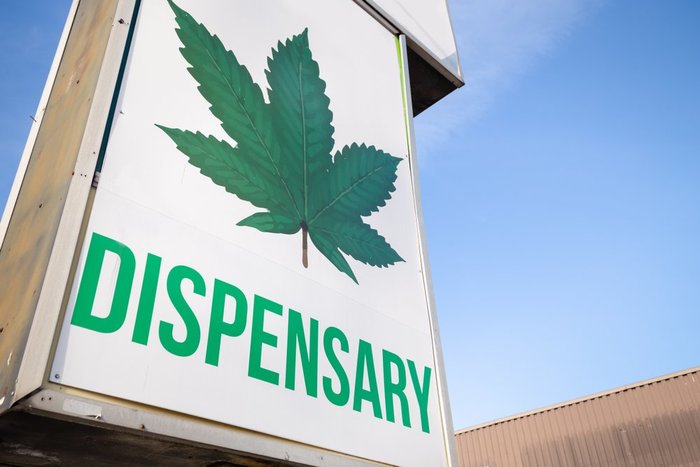 Cannabis jobs are more available than ever, although not all states are cannabis-friendly. Even though cannabis is federally illegal, a majority of Americans are now in favor of national marijuana legalization. As states across the country continue to ride the legalization wave, the stigma of marijuana will be removed. An increasing number of people are using their professional skills in the burgeoning cannabis market.
In-demand cannabis jobs include dispensary manager, budtender, extraction technician, compliance manager, trimmer, and grower. Some estimates suggest that these jobs pay just as well, and sometimes, even better than similar jobs outside of the cannabis industry. If you're looking to make your mark in the marijuana world, consider the average salary in the cannabis industry, which varies by job, skill level, and location.
Cannabis Job Growth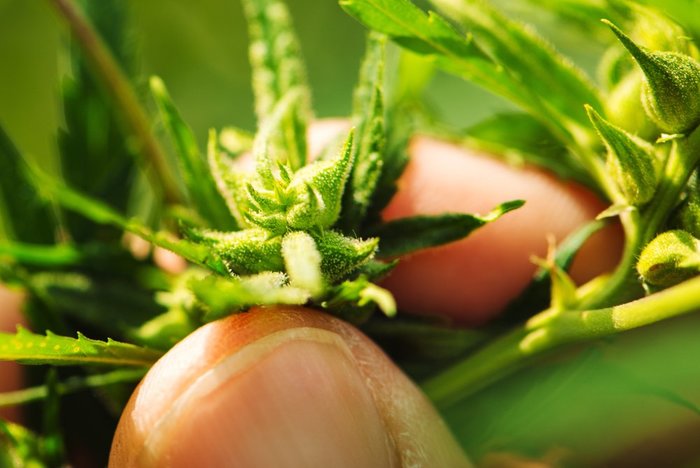 Cannabis isn't legal across all states, but still commands a strong and ever-growing market. According to recent reports, the cannabis industry employs over 211,000 full-time workers in the U.S. Cannabis job listings experienced a whopping 690 percent increase between January 2017 and August 2018. Florida created the most jobs with more than 9,000 jobs, a 703 percent increase. Most cannabis jobs can be found in medical and recreational states such as Washington, California, and Colorado.
Between 2017 and 2018, the average salary in the cannabis industry increased 16.1 percent. Last year, recruiting company Vangst surveyed over 1,200 cannabis companies around the U.S. to find out the salaries for the most common positions in the cannabis industry. Their report estimated a 220 percent projected job growth in 2019.
Average Salary in the Cannabis Industry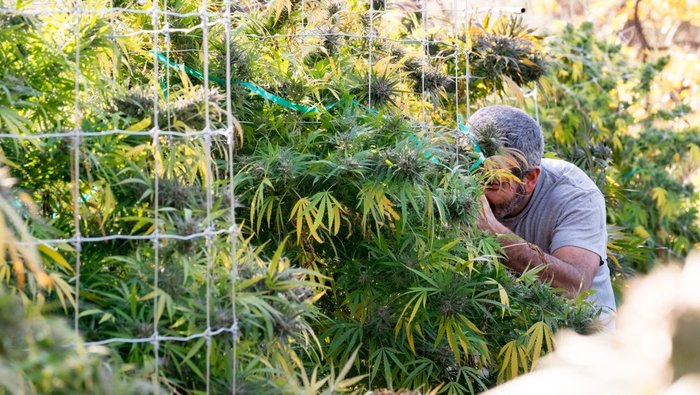 Glassdoor analyzed a large sample of job postings and found that the median base annual salary in the cannabis industry was $58,511. In fact, cannabis jobs' median salary is 10.7 percent higher than the national median salary of $52,943. Keep in mind, these salary estimates include entry-level and executive-level salaries, which range from $22,326 to $215,384 per year. The median is the middle value in the list of salaries. 84 percent of these job postings came from small and medium businesses.
While some individuals are hesitant about investing in the quasi-legal cannabis market, many are enjoying the competitive salaries afforded by an industry seeking top talent. As attitudes toward cannabis have shifted, high-level executives, PhDs, and other talent are flocking to the cannabis industry. Unfortunately, the Bureau of Labor Statistics doesn't keep tabs on the marijuana industry. Instead, industry publications compile salary data from cannabis and job staffing sites to get a clearer picture of the average salary in the cannabis industry.
CEOs top the list of the highest average salaries in the industry with an average of $528,090, or $285,113 if you don't include the staggering $1.5 million paid to MedMen CEO Adam Biernman. Like other positions in the industry, CEO averages are higher than the national average salaries for CEOs ($196,050). More accessible jobs such as edibles chefs, security workers, budtenders, and trimmers can also pay pretty well.
Budtender
Budtenders are in charge of assisting medical and/or recreational users through their entire shopping experience. Budtenders are crucial at helping new customers find effective products and suggesting optimal consumption methods. More importantly, they must comply with state and local laws. According to Marijuana Business Daily, on average budtenders make $32,240, or $5,980 more than regular bartenders and $3,210 higher than pharmacy aides.
Budtender jobs paid the highest in Colorado, California, Massachusetts, Maryland, and Illinois compared to states like Michigan, Arizona, and Oregon. Vangst's salary survey revealed that the average hourly rate for budtenders was $13.25 per hour for a person with average experience and skill level for the job. On the low end, budtenders could receive $12 per hour or $16 on the higher end of the salary range.
Dispensary Manager
A dispensary manager is in charge of making sure the retail location follows strict procedures to ensure it complies with state and local laws. Dispensary managers staff their facility, train their employees, and manage the day-to-day operations of the business. The average dispensary manager makes $68,333. That's $11,000 more than a food service manager. In Maryland, a dispensary manager could earn $75,500 on average, while Oregon managers earn $37,500 on average. Vangst reports that the average salary for a dispensary manager with average experience and skill level is $65,400 or $41,500 for managers with few skills.

Trimmer
Trimmers are the unsung heroes of the cannabis growing process. They prune each flower bud to have the best bag appeal to be sold across the state. Trimming can require hours of sitting in order to make sure each flower nug is aesthetically-pleasing. On average, trimmers make $29,667. Trimmers can make anywhere from $12 to $16 per hour in Colorado while trimmers in California and Washington earn between $10 to $12 per hour.
Compliance Manager
A cannabis compliance manager ensures that a company remains compliant with local, state, and federal regulations, policies, and procedures. A compliance manager is in charge of creating standard operating procedures for employees in cultivation facilities, dispensaries, and other cannabis-related endeavors.
They also keep up and anticipate any regulatory changes to avoid disruption to company operations. On average, a compliance manager with average skill levels can make $62,350 or $149,000 and higher for compliance managers with a lot of experience.
Extraction Technician
Extraction companies employ a variety of positions including directors of extraction who run the operation, design a facility, ensure labs are operating in compliance with laws and regulations, and hire staff. Extractors can make $72,000 on average. More experienced extractors can make up to $191,000 per year. North Carolina and California pay extractors higher salaries than in Colorado or Pennsylvania.
Grower
Master cultivators plan the entire seed-to-sale process and ensure all the plants receive the appropriate nutrients, water, light. Master growers are also tasked with pest management, hiring, and sometimes, developing strains with higher potency and aroma. Master growers make $88,000 on average or $47,000 for less experienced growers. Growers were paid the highest in California, Massachusetts, Maryland, and Ohio compared to Rhode Island, Alaska, and Colorado. Massachusetts master growers can make between $120,000 to $150,000 per year.
Average Marijuana Salaries in Colorado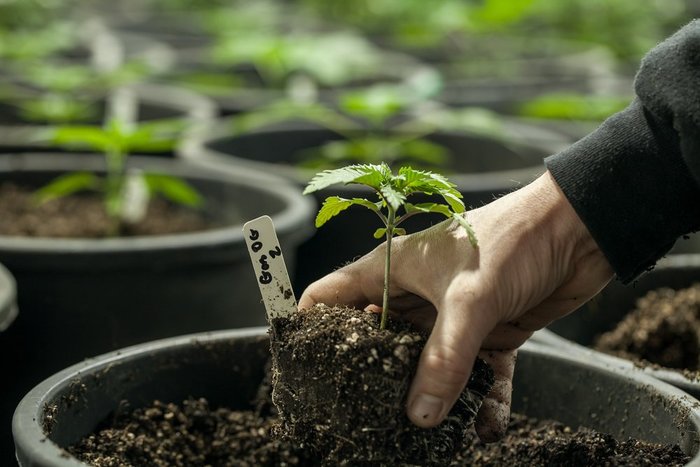 Many of Colorado's most in-demand jobs had lower average salaries than other states in the nation. According to Indeed, a cannabis grower in Colorado can make $53,693 on average. ZipRecruiter says the average salary for growers in Colorado is $71,488. Budtenders in Colorado can make $12.59 per hour or up to $15 per hour. ZipRecruiter shows the average annual salary for a budtender in Colorado is $29,180.
Dispensary managers in Colorado can make $16.24 per hour or $91,291, according to ZipRecruiter. Trimmers in Colorado earn $12.83 per hour based on Indeed estimates or $34,068 if you look at Ziprecruiter. Compliance managers made $49,717 on average, while extraction technicians made $41,461 on average.
The cannabis job market is growing at a speedy rate, which has hopeful professionals vying for jobs in a highly competitive market. While the average salary in the cannabis industry may be higher than the national average, some states pay less due to taxes and compliance costs. Salaries depend on a variety of factors in a business. If you're looking to get in on the ground floor of the cannabis industry, now's the time.
For the best cannabis deals, head to the Leafbuyer deals page!