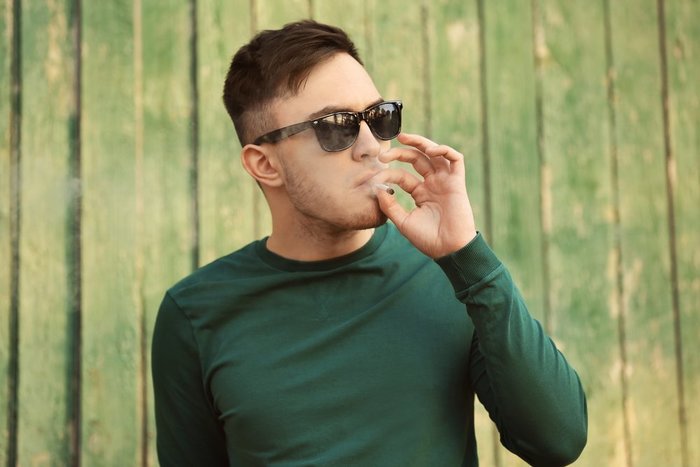 Need weed? Not a problem. In Oregon, marijuana is easy to get and even easier to enjoy. Plenty of dispensaries, services, events, and hang out spots exist purely for the appreciation of mother nature's favorite herb.  
When you have a hunkering for cannabis, look no farther than these four resolutions
When You Need Weed…
1. Find a Dispensary

 
The most obvious first step when you need weed is to go out and get some. Some might call up some generous buddies, others might double check their stash to make sure they're really out. Most people head to a dispensary.
Next, check to see if these dispensaries are offering any online deals and specials they can take advantage of. If it sounds easy, that's because it is. It's incredibly straight forward. 
Here are some go-to dispensaries to check out and jump-start your search: 
Happy Leaf: Serving both the recreational and medical cannabis communities, Happy Leaf is a Portland dispensary that has a wide range of fresh bud, delicious edibles, and a variety of concentrates, topicals, and seeds – all lab-tested and approved. 

 

The Herb Center: Visit this dispensary for incredibly affordable recreational and medical weed (including discounts for medical patients, veterans, daily specials, and rotating deals). This Bend, Oregon dispensary combines good products with compassionate care. 

 



2. Get it Delivered
We all like to order in sometimes. Maybe it's laziness, the comfort of Netflix and cozy pajamas, disabilities, convenience, or just resistance to leaving the house on this particular day. Really, all reasons are valid. 
The same order-in logic applies to marijuana: Dispensaries are awesome, but sometimes when you need weed, using a delivery service is the best option. 
Portland has some of the best delivery services in Oregon, including:

 

Kush Cart. The delivery is speedy and affordable, with rotating specials and deals. Besides being hip, trendy, and pro-reform, Kush Cart allows users to have their weed delivered in less than two hours after placing their order.

 

Rip City. You can either place an order for right away or at a scheduled time, which is a handy tool. Rip City has a ton of rotating specials and deals, is exceptionally discreet, and only takes about an hour to deliver customers the goods. 

 

Diem Cannabis. This service is wicked fast for anyone who needs their weed: it only takes about an hour to get to a customer's front door. Plus, there's no extra delivery fee. The best part? You get to order online, quickly and easily with a user-intuitive format. 

 
For more information on other Oregon weed delivery services, head to Leafbuyer.com.  
3. Go to a Class

 
Going to a class that incorporates marijuana into the curriculum is a surefire way to satisfy your weed cravings. When you need weed, Puff, Pass, Paint is a popular option for anyone who wants to mix fun with creativity and, of course, the good vibes that cannabis provides.  
Since 2014, Puff, Pass, Paint has infiltrated major cities in Colorado, Washington, and Oregon. They've also created other classes for the non-fine artists, including Puff, Pass, Pottery; Puff, Pass, Pincushion; and even Puff, Pass, Bake. Take a look at their catalog and be ready for both creative stimulation and a killer buzz.  
4. Head to a Weed-friendly Place 

 
Oregon laws, like most legalized states, prohibit the public consumption of weed. If you want to smoke pot, you've typically got to do it in either private homes or other areas that allow it. Marijuana social lounges are popping up, giving users a place to hang out, chill, and get high with their friends. 
Right now, Oregon has a few up-and-coming marijuana lounges. Northwest Cannabis Club, located in Portland, is open seven days a week.
Portland is also home to Portland Canna Connection, which acts as both a dispensary and a lounge, allowing shoppers to enjoy their purchased strains and edibles in an attached area filled with coffee and tea, gaming systems, a dab bar, and internet. 
There are a few other places you can consume your weed, including the World Famous Weed Café, which combines coffee and cannabis – a delicious infusion of two worlds. The space has it all: Wi-Fi, a marijuana library, a game room, a vapor bar, and several events on the calendar, from karaoke to movie nights to open-stage performances.  
The OMMP Farmer's Market in Eugene, Oregon is another opportunity for consumption. Growers, patients, and caregivers gather and offer membership to anyone legally able – swapping tips, tricks and industry picks. Most growers also bring samples, available for anyone who needs weed on the spot.  
Extra tip

 
Enjoy yourself. Satisfy your weed tooth and remember to check back on rotating deals to make sure you never have to wait for gratification again.