You Order Pizza, Why Not Order Pot? Five Portland Dispensaries That Deliver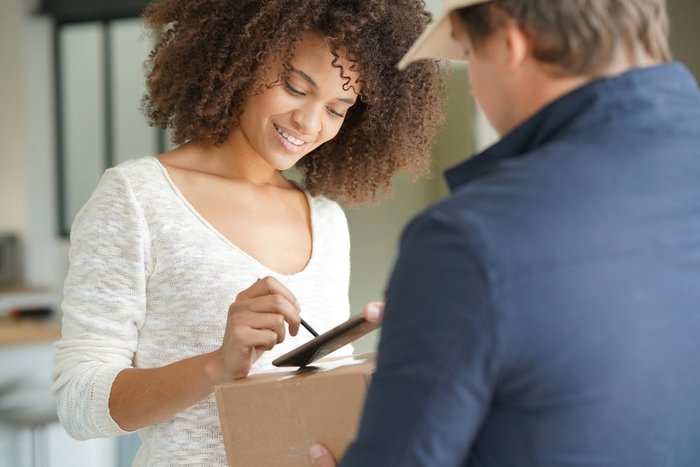 Delivery services boomed for one obvious reason: convenience. They've exploded in popularity and expanded across many diverse product lines. We're a culture of swiping right, clicking our virtual carts, and letting our fingers to do our talking. Food, clothes, and groceries are only a credit card number away.
With today's technology and catered-to-you systems, those who face obstacles of mobility or can't spare the trip don't have to go without – They can, instead, order in.
In the cannabis world, having goodies brought straight to a home can be great for discretion, comfort, or really any reason at all. Sometimes it comes down to personal preference, no reason needed.
Continue reading for the best cannabis delivery services in Portland, available to anyone 21 or older.
Green Gratitude is a Portland staple for anyone who desires to stay in the comfort of their own home while purchasing cannabis. Operating as both a brick-and-mortar store and a delivery service, Green Gratitude is available for any recreational user, offering a wide selection of high-quality, lab-tested weed. It offers everything from smokables and infused goodies to topicals and vaporizers.
Patrons will be left thanking the service, which provides free, same-day marijuana delivery to any address within Portland, requiring a $100 minimum order for West-side orders, and a $40 minimum for those living on the East side. Delivery hours are from 11 a.m. to 8 p.m. Monday through Saturday, and 11 a.m. to 6 p.m. on Sunday. Check out its menu online, and call to order.
Kush Cart is known for helping to change the stigmas surrounding cannabis use: It has adopted the phrase "wellness products," in hopes that consumers feel comfortable enhancing their health by choosing marijuana as their go-to. Its team is diverse, pro-reform, all about herbal education, and looking to responsibly supply the Portland area with top-notch weed.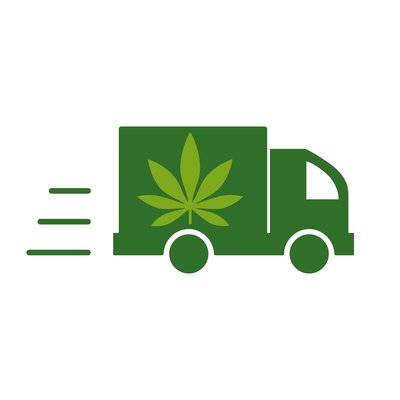 Additionally, this dispensary has both speedy delivery and incredible deals; check its site routinely for seasonal specials that often feature free transport. This online-to-door service provides ganja lovers with their pick of flower, edibles, topicals, and oils — all within a two-hour (or less) delivery window.
While Kush Cart is a recreational venue, medical marijuana cardholders can receive tax exemption if they call ahead. Same day orders can be made between noon and 8 p.m. daily, and pre-scheduled delivery options are available. The minimum order is $30, and Kush Cart only accepts cash or check.
On average, it takes about an hour for weed to get from Diem Cannabis to a customer's front door. All its products — including bud, dabs, edibles, pre-rolls, CBD products, oil cartridges, and accessories — are available for purchase with no extra delivery charge.
Diem Cannabis is proud to be Portland's first delivery-only dispensary, focusing all its energy on getting products to customers, quickly, at low prices. Diem grows its own flower, and sources all other products from organic, local producers in the state. The dispensary's hours are noon to 9 p.m. every 'diem' day. Same-day orders must be submitted by 8 p.m.
Ordering instructions:
Go online to hellodiem.com, peruse the picture menu

Place your order

Receive both email and phone call confirmations from the delivery driver

Products are delivered
Last step: enjoy, in the comfort of your home.
When it comes to flower delivered fresh, Bloom is an obvious choice. The dispensary is fully stocked with high-quality cannabis for both recreational and medical users, and is aesthetically stylish — making it almost a hard choice to stay in.
Look for Bloom savings programs to sweeten the deal: they have loyalty point programs for both recreational and medicinal users, plus discounts for veterans, senior citizens, and customers celebrating birthdays.
Bloom deliveries require a phone call. There's a $5 delivery fee for recreational orders, and none for OMMP or recreational orders over $75 (cash only). Its hours are from 1 p.m. to 9 p.m. Friday through Tuesday, and from noon to 7 p.m. Sunday.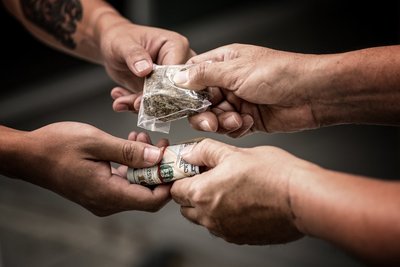 You've heard of Rack City, but have you heard of Rip City? Rip City Delivery is a recreational and OMMP cannabis service that professionally delivers the green goods to southwest Portland. It offers both on-demand and scheduled marijuana visits, without a delivery fee.
Perks include first-time deals, several payment methods (cash, checks, and the online system CanPay), and a speedy delivery time. The average time from order to door is about 60 minutes or sooner. Rip City brings weed to homes and apartments only — not to dorms or commercial hotels. The minimum order is $40, and the limit is one ounce of weed, five grams of concentrates, or 16 ounces of edibles.
This mobile dispensary prides itself on discretion, following through with unmarked cars. After ordering, customers will receive emailed receipts and text message updates to ensure a safe and efficient delivery process.
Check Leafbuyer for dispensary and delivery service deals near you.