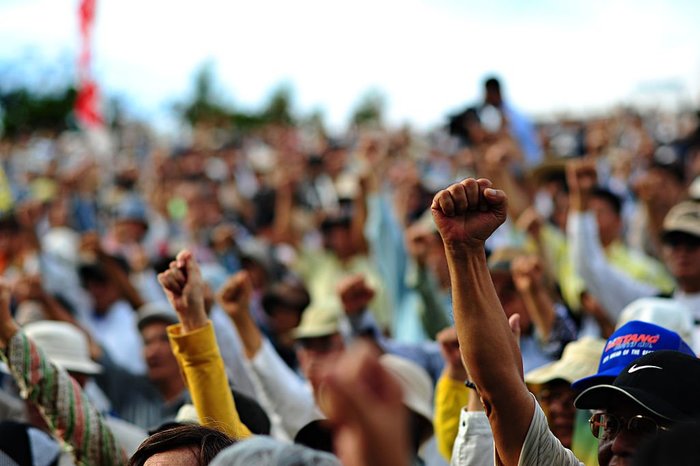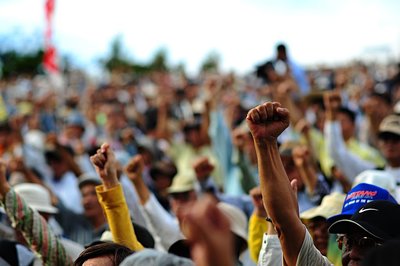 The virtues of democracy have never ringed quite so loud. In a turbulent political climate, citizens of the United States have regained access to their voices–as their values and rights have been challenged and threatened, activists have come together to fight and resist. Between immigration issues, healthcare, and women's rights, causes have brought advocates together in the name of justice and progress. Cannabis, too, has its place in the ongoing battle.
Marijuana has been a political issue in the United States for quite some time, with appearances in the War on Drugs and the Gateway Hypothesis, surmised by a lasting Federal prohibition. Many citizens, however, see through the negative connotations of cannabis use and aim to bring light to the plant. These people, in turn, have the potential to become a pot activist.
Know your stuff
The key to any type of activism lies in knowledge. As plainly as ignorance ties to bliss, information inspires change, which leads to power. Before any kind of physical or mental activism can take place, objectors must understand their cause. In turn, pot activists have to have a thorough understanding of the legality, history, and cultural significance of marijuana use and have a well-researched argument to present.
After an argument is built and activists are informed, they can proceed to the next step. This stage and every part after involves the dissention of this information; sharing the information is the best way to advocate on behalf of a cause and spark conversation.
Online activism
One of the most popular forms of modern advocacy is online activism. Through the internet, everyone is given a platform. This makes pressing issues, like the legalization of marijuana, accessible to everyone.
Pot activists can use online forums to their advantage. Social media is an effective place to start. It's especially beneficial for generational use; it was recorded that 87% of Millennials used Facebook to post about social issues, with Twitter following up at 54% and Instagram coming in at 47%. Not only are these numbers showing of a large and influential demographic–remember, the future is in the hands of youth–social media have easy platforms for involvement.
Facebook groups are a non-committal way to get involved. There are groups and pages centered entirely on cannabis and regulating marijuana. Liking and following these pages, and accounts on Instagram, are also a good way to stay informed on current events related to pot activism. In the same vein, posting your own statuses and updates on cannabis and sharing information with personal friends is another easy way to cultivate conversation and spread awareness.
Blogs and online forums are also good ways to get involved. Look to marijuana blogs and posts and leave comments filled with personal experiences and stories. Spread links that share information about current cannabis gatherings and events, and get word out that there are resources.
Grassroots activism
Many great causes were advocated in the field. Grassroots activism, defined as "At its most basic level, grassroots activism is a group of people who feel strongly enough about an issue to actively campaign to make a difference," is a democratic process applicable to pot advocacy. It relies on communication and expression.
One of the most effective grassroots campaign methods is picking up a phone and calling a local representative, and letting them know how you feel about cannabis. Politicians are paid to represent the needs and wants of their constituents–you, the public–so take advantage of that. For example, a proactive move would be to call your state's congressional representative, and leave a message saying that they should be a part of the cannabis caucus. Or, share that you believe that cannabis legality should be a bipartisan issue. Even better, call and tell local lawmakers that you support The Ending Federal Marijuana Prohibition Act of 2017.
For those that would rather never call someone, ever, there is an alternative method of communicating the value of cannabis. Letters to the editor are a valuable way to connect with local forums and facilitate discussion. Look to local newspapers, and find where to send your editorial concerns, praises, and commentary to these publications, which are always looking for public input. Raise attention to pot, and don't shy away from using powerful rhetoric to do so.
Grassroots activism also leads to person-to-person interactions. A good way to get into cannabis advocacy is by finding opportunities to speak to others publically, at town halls or within similar settings. Local governments, as well as state representatives, hold meetings regularly with their constituents to gain feedback and facilitate change. Showing up, suggesting pushes toward cannabis support, and sharing marijuana strategy are the best uses of these gatherings.
Rallies and protests are becoming increasingly popular and more common. From the historic Women's March to the recent March for Science, people are finding themselves in crowds, holding signs, and chanting their support for a cause. There are local rallies aimed at cannabis culture, especially near 420: for example, Denver's 420 rally consists of thousands gathering at the state capitol with smoke filling the air–this happened years before marijuana was ever legalized. This year, the Global Marijuana March—also known as the Million Marijuana March—took place all over the world, in major cities advocating for the celebration of cannabis culture and legislation. This kind of rally, as well as those on a smaller scale, are what spark change and highlight public interest.
For an ongoing list of pro-cannabis tasks and agendas that require public action, check out NORML. This online database aims to tackle the reform of marijuana laws, with a mission to get behind: "NORML's mission is to move public opinion sufficiently to legalize the responsible use of marijuana by adults, and to serve as an advocate for consumers to assure they have access to high quality marijuana that is safe, convenient and affordable."
Donate
Donations can come in two currencies: money or time. The pro-cannabis movement can always use monetary donations, to organizations like the Marijuana Policy Project. For more ideas on causes looking for a little extra help, connect with local names in the marijuana industry, such as dispensary owners or bud tenders at collectives or politicians that openly support the movement.
Pot activists can also volunteer their time to help run local events, do charity work on behalf of a cannabis organization, or even something as simple as going door to door with an informational packet.
Stay involved
Perhaps the most important element of being a pot activist is staying involved. Like in many political scenarios, apathy is often the enemy–have an opinion, share it, and find ways to be an ally. Marijuana often finds its way into the news, in both local and national headlines, linked to important events and legislative moves. Keeping track of these and being aware is an essential step toward progress and growth.
With this knowledge and understanding comes responsibility. It's important to remember that weed isn't for everybody; that should not be the goal of the activist campaign. Instead, it should be to de-stigmatize a valuable resource and to encourage fact-based analysis. Information is power, and accessibility is the long-term goal.
Marijuana isn't for everyone, but pot activists ensure a future that makes it available to the people that want cannabis, need it, and could severely benefit from it.