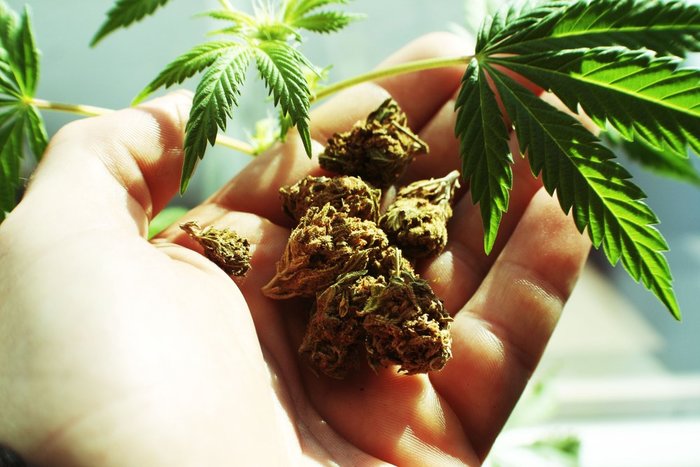 MACKINAC ISLAND, Mich. — The Detroit Free Press reported former House Speaker John Boehner is advocating for marijuana legalization by speaking at the Grand Hotel's Mackinac Policy Conference on Thursday. Boehner was once opposed to marijuana legalization but has recently joined the board of a marijuana company.   
Boehner joined the board of the Acreage Holdings marijuana cultivation and distribution company, making an announcement on Twitter that he had changed his mind about marijuana and that it should not be a Schedule I narcotic. Heroin is also a Schedule I drug.  
Boehner added that marijuana could combat the opioid crises. Studies show that states with legal weed have fewer deaths from opioid overdoses. Evidence also indicates that marijuana can decrease opioid addiction relapse rates. "I got into looking into medical benefits of cannabis and it's really pretty incredible," said Boehner at the Michigan convention, adding "I don't care if somebody wants to smoke a joint. Fine, let them go do it." Boehner also discussed retirement, the Trump administration, President Obama, and Pope Francis, all while drinking a Bloody Mary. 
Legal marijuana is expected to generate more than $57 billion worldwide by the year 2027. 
Michigan Could Legalize Recreational Marijuana 
The appearance of the former Speaker of the House at the conference is expected to go a long way with legalizing marijuana in Michigan, which voters are expected to legalize if it makes it to November's ballot. A March poll found that 63 percent of voters in Michigan support legalizing marijuana.  
The Coalition to Regulate Marijuana like Alcohol in Michigan raised enough signatures in support of legalizing the drug to make the initiative eligible for the November ballot. If passed, the initiative would legalize recreational marijuana for all adults 21 years of age and older. The new law would allow adults to possess up to 2.5 ounces of marijuana.  
Michigan Senate Republicans are considering a proposal that would legalize the drug by combining it with a tax proposal to attract hard-core conservative members to vote for the bill.  
By passing marijuana legislation prior to the voters this fall, conservatives can write regulations that are more restrictive than those on the current ballot proposal. This may dissuade liberal voters from coming to the polls.  
Recreational marijuana in Michigan is expected to generate at least $125 million in tax revenue per year by taxing marijuana with a 16-percent sales tax and by cutting the state income tax. 
Republican Senate Majority Leader Arlan Meekhof said that he has the Senate votes to pass the petition and amend it, but Republican House Speaker Tom Leonard disagrees. He said the voters will determine the outcome at the election saying, "I think (the chance is better) than people think." 
Rep. Sam Singh (D) said Meekhof is acting on behalf of his donors instead of letting the voters express their views. Meekhof denied the claim and said that the policy is "very bad" for Michigan.  
Gubernatorial candidate Gretchen Whitmer (D) also thinks the voters should decide on marijuana legalization, saying the issue could motivate people to get out and vote. 
Meanwhile, private investors are anticipating Michigan legalizing the drug and are putting money into marijuana enterprises in the state. A 130-acre industrial marijuana cultivation facility is under construction near Lansing. A private investment group bought the land for $2.4 million, according to U.S. News and Report.  
A Senate vote is expected within a week.