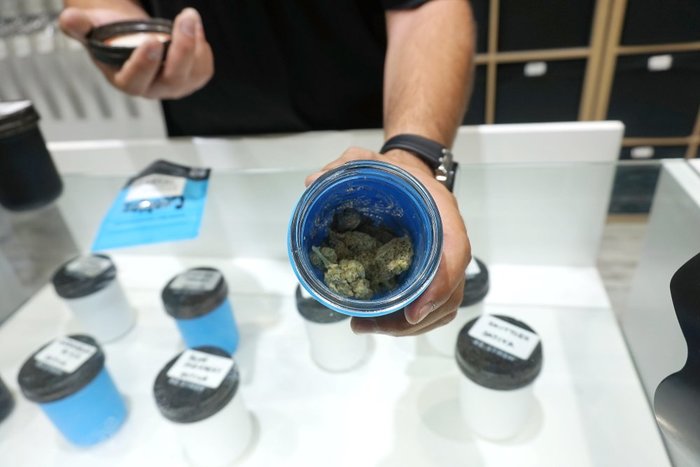 Working in the cannabis industry is a remarkable feat, and for many was once a dream that is now a reality. With the legalization of marijuana spreading like wildfire, it is only a matter of time before the cannabis industry is the number one job creator. From trimming buds to working as a budtender, the industry offers an array of career opportunities. Becoming a professional in the cannabis field is nothing to take lightly, and now is the time to get into the game.
The benefits of working at a marijuana dispensary, alone, are enough to make thousands of candidates apply to work in the cannabis industry. Even though cannabis is a newly legal market, it is quickly following established retail market trends; including, quality employee benefits. A successful and sustainable marijuana company starts with the quality of its employees and ends with their ability to retain those quality employees.
Necessary Positions at a Marijuana Dispensary
The final point of sale and the overall face of the industry are the licensed marijuana dispensaries. From gathering a collection of premium marijuana products to educating the consumers on the best products for their needs, a marijuana dispensary is what makes all legal cannabis sales possible. The range of potential career paths in a marijuana dispensary is rather broad.
Front Desk Receptionist
Budtender
Sales Floor Leads
Inventory Specialist
Inventory Manager
Assistant Manager
General Manager
Regional Manager
The potential employment opportunities in a dispensary are similar to other retail industries, except you get to sell weed!
Additional Responsibility
While every cannabis position in a dispensary requires unique skills and knowledge, each needs the other to succeed. A marijuana dispensary must work as a team to ensure compliance throughout providing high-end customer service. For this reason, working in a marijuana dispensary has a fair amount of responsibility.
As the final point of sale, budtenders can make or break a consumer's perception of legal marijuana. It is the budtender's job to educate the consumer and guide them to the quality products they desire. Without retaining quality budtenders, the final point of sale could cause significant consumer and industry backlash. Along with the intensity of working in a legal retail shop, there are benefits of working in a marijuana dispensary too!
Benefits of Working at a Marijuana Dispensary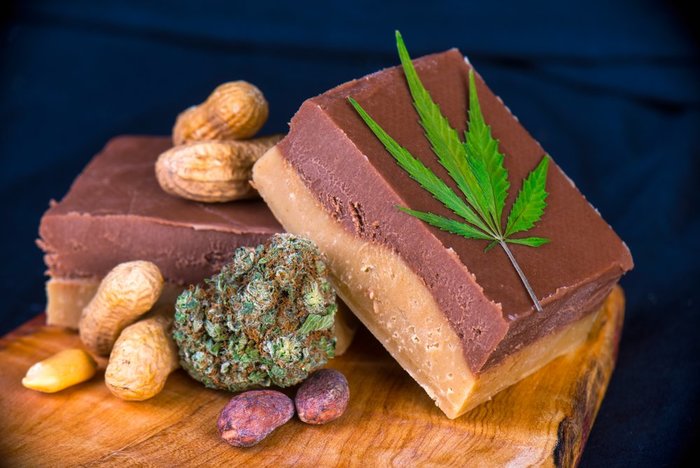 No matter what dispensary position a candidate takes, the benefits of working at a dispensary tend to be somewhat reliable. Granted, not every dispensary offers quality benefits to their employees. It does tend to be larger dispensaries that can provide competitive benefits. With the 280E tax liability held on the industry, small dispensaries struggle with building up a legitimate benefits plan for their employees.
Normal Employee Benefits:
50% to 100% Health Insurance Plans
100% Life Insurance Plans
401K
Paid Vacation
Paid Sick Leave
Paid Family Leave
Child Care
Maternity Leave
It is common for average size dispensaries to offer the above benefits for employees working at a marijuana dispensary. While the quality of these benefits tends to vary per dispensary and state, it is standard for shops to at least offer some of the above benefits. Those who are unable to provide all of these benefits tend to make up for them elsewhere.
Unique Benefits of Working at a Dispensary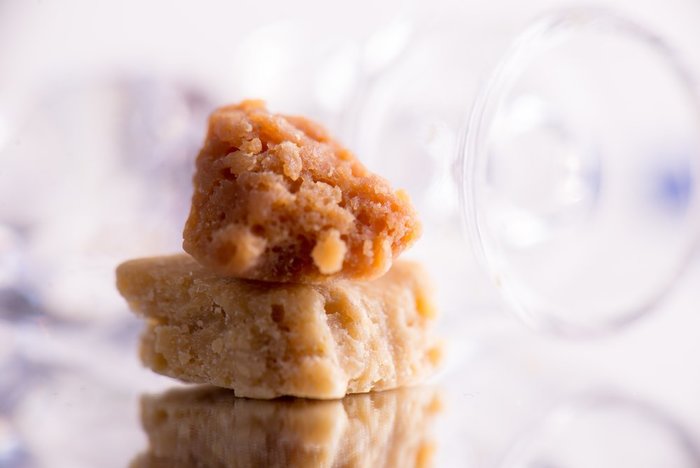 For smaller shops, it is easier to provide unique benefitsto its employees rather than try to afford standard benefits like 401K and full life insurance. While some states do not allow for dispensary incentives to increase product sales, others do not mind and offer bonuses to those who excel in their position in a dispensary.
Whether it be offering a free gram of concentrates to whoever sells the most or providing lunch to the top salesperson, a dispensary has a variety of potential incentives to offer its employees. Anything to help increase employee engagement and show employee appreciation is likely to keep them around. Retention is a significant problem in the cannabis industry and the more benefits they can offer, the higher the retention will be.
Discounts
It is common for dispensaries to offer an employee discount to those who desire to consume marijuana. The discounts tend to vary per product and brand, but any discount on weed is worthwhile. Not only does an employee discount increase employee appreciation, but it improves the employee's knowledge and passion for in-house marijuana brands. By allowing them to try the available products for cheaper, it gives them a better understanding of which products to push and why.
Discounts on Edibles, Concentrates, Flower, Topicals, and Ancillary Items
Pay for MED Badge (in Colorado)
Top-Notch Employee Training
Provide Cannabis Education Courses
Reimburse for Medical Marijuana Card
The most popular benefit of working at a dispensary is the employee discount. The amount of cash a dispensary employee saves with its discounts is tremendous. It helps to ensure the employees' test out the products without breaking their bank. Plus, a baked employee is a happy employee!
Additional Perks
A marijuana dispensary will likely offer unique benefits on top of its standard benefits. While an employee discount is dope, there are few other different benefits a dispensary may offer to keep its employees happy. For instance, some dispensaries will offer to pay for an employee's medical marijuana card as long as they sign up their plant count with the shop. Sure, it helps the shop out too, but it helps out the employee as well. Medical marijuana cards can be expensive and having that covered can drastically help out an employee.
Unique Perks:
First to Check Out New Products
First to the High-End Products
Unique Knowledge and Understanding of the Industry
Naturally Become an Educated Consumer
The Catch or Hold Up
The benefits of working at a marijuana dispensary sound great, but it is still a retail position. The hours are not flexible, and a dispensary is practically never closed – some only close one to two days out of the whole year. Even with the unique benefits a dispensary can offer; working in retail is not for everyone. It takes a punctual, passionate, driven, diligent, and caring employee to work in a marijuana dispensary.
It is likely dispensary employees are forced to work holidays and weekends, which may seem ordinary but can become tiresome over time. Nevertheless, any retail sector is going to have these same duties, but at least you get to work with marijuana in a dispensary.
Overall, the benefits of working at a dispensary are rather healthy and attract a fair number of candidates. Without these benefits, the retention rate would be even worse than it already is. As the industry continues to deal with the 280E, the benefits will hopefully continue to get better from here. The marijuana industry has a tremendous amount of potential, and anyone gaining experience in the industry will likely be in a leadership role down the road. While not every shop can provide all the above services, getting experience in the industry is priceless!
For the best marijuana deals, head to the Leafbuyer deals page!