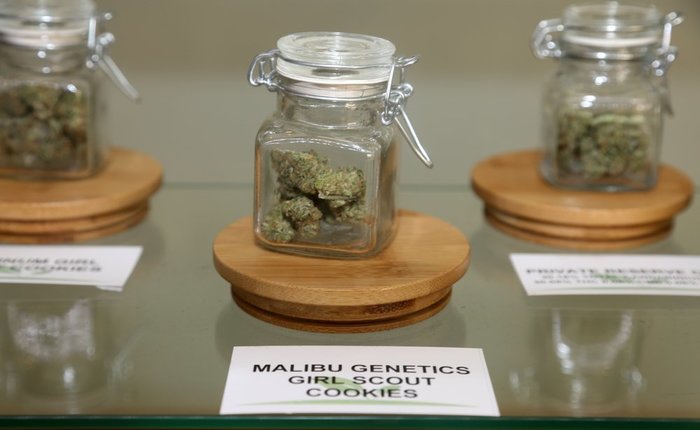 It's remarkable to see how quickly the cannabis industry has evolved into a pioneering job sector. From working in a licensed cannabis cultivation center to managing a recreational dispensary, the number of new jobs continues to soar as the cannabis market spreads across the nation. Anyone looking to carve an original path into a promising career has their eyes set on the cannabis industry. The possibilities are endless for candidates with a passion for the newly found market. Like any new sector, obtaining experience and knowledge is the initial step towards climbing the industry ladder. For some, the best fit for getting into the cannabis market is to become a budtender. However, before jumping the gun, let's take a look at the budtender skills necessary to be successful in this role
The Budtender Role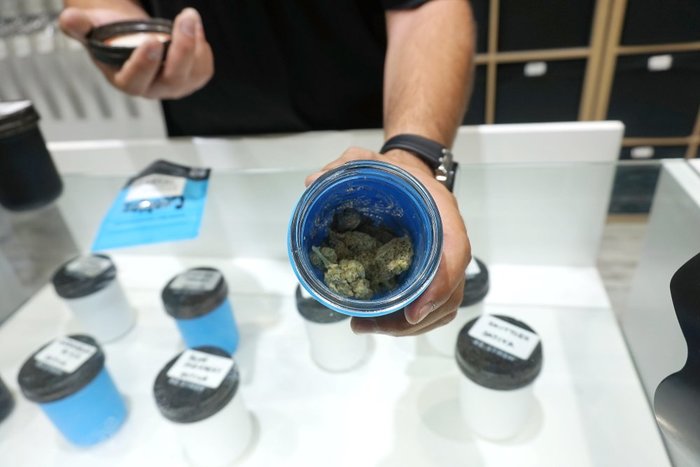 The budtender is the ultimate driving force of this consumer-driven cannabis market. In an industry with a plethora of similar competition, it is vital to have a stellar team of budtenders to enhance consumer engagement, consumer education, and overall consumer satisfaction. In turn, attracting loyal consumers, increasing overall sales, and developing a premium brand. A budtender is the face of the marijuana dispensary and the final point sale for all cannabis products. It may be an entry-level role, but the budtender position is an essential member of a dispensary team.
Role Description:
A budtender is responsible for developing a strong knowledge of all marijuana products and cannabis research to properly educate consumers.
A budtender is responsible for creating a compassionate, friendly, educational, and professional shopping environment for all consumers.
The budtender must drive product sales and educate consumers on the best cannabis product for their needs; as well as, make consumers aware of the newly developed products on the market.
A budtender must fully understand all compliance regulations regarding the entire industry and the final point-of-sale to the consumer.
A budtender must provide excellent customer service, remain sales driven, and guide consumers towards the best products for their particular needs or desires.
A budtender must be able to work in a fast-paced environment, remain compliant throughout all point-of-sales, ethically and adequately guide consumers, and provide stellar customer service all at the same time.
It is essential to have strong budtenders for a legal dispensary to become a successful and sustainable cannabis shop. Without a premium team of top-notch budtenders, a dispensary will merely become an option rather than become the dispensary of choice amongst other competition. While the number of available budtender positions is always increasing, it takes a unique talent to have the budtender skills essential for success in this role.
The Natural Talents of a Budtender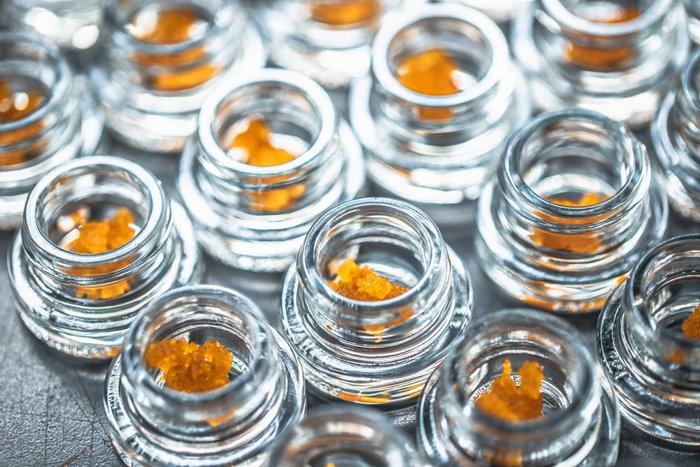 Like any other job opportunity, it must be a win-win situation for both the employee and the employer. Without a win-win situation, there is a multitude of problems that will arise in the workplace. A candidate who does not possess the budtender skills necessary for this position will lead to decreased consumer engagement, a decrease in overall sales, a stressful workplace, and an uncontrollable turn-over. The budtender position is known for having an insanely high turn-over; however, it's not only the hiring managers improperly selecting candidates. In a win-win situation, it is also up to the candidates to understand their natural talents and decide if the budtender position is suitable to their talents, skills, and needs.
A Budtender Must Provide Excellent Customer Service.
When it comes to customer service, it is essential to be people-driven with a passion for engaging with consumers. The cannabis industry is a new market in which many consumers still question its validity. Creating a professional shopping experience is one of the most crucial budtender skills one can have in this role. Customer service is not for everyone, and it takes someone with a keen awareness and desire to help others.
A Budtender Must Be Able to Adapt on a Daily Basis.
The budtender role is unique for many different reasons. In particular, it is a constantly changing position that requires a keen ability to work through and accept change. Not only are the compliance regulations changing every year, or even month, but the marijuana products are continuously adapting to the consumer market. Someone who prefers a predictable work environment without much change is not the best for this position.

A Budtender is Responsible for Consumer Education and Guidance.
A budtender must have a passion for knowledge and continuous learning. Since the industry is so fresh to the market, there are always new products hitting the shelves. From genuinely understanding quality cannabis to knowing why a particular product makes a consumer feel a certain way to explaining the differences between the effects of CBD products and THC products, it's all up to the budtender. Without a desire to learn, a candidate is likely to struggle in this role.
A Budtender Must Remain Compliant in a Fast-Paced Environment.
The number one budtender skill essential for success in this role is the ability to remain compliant. Compliance regulations vary per state, but the ideology remains the same. Without compliance, a budtender leaves themselves and the legal dispensary open to financial and legal hardships. A budtender must be detail-oriented to ensure the final point sale does not break compliance in any manner. At the same time, a budtender must work efficiently to ensure a smooth flowing sales floor without rushing the consumer. While these requirements contradict each other, it is merely the nature of the beast.
A Budtender Must Ethically Drive Product Sales.
Effective sales skills are vital to the budtender role. It is a sales position dealing directly with the consumer. While all of the natural talents above come before driving sales, it is this budtender skill that makes an employee truly stand out amongst the crowd. Many dispensaries keep track of the average ticket price a budtender can maintain throughout a day. A budtender must be a natural salesperson capable of ethically pushing sales daily, all while maintaining compliance. It is not an easy task, and anyone who is not wired for these skills will struggle in the budtender position.
Other Essential Budtender Skills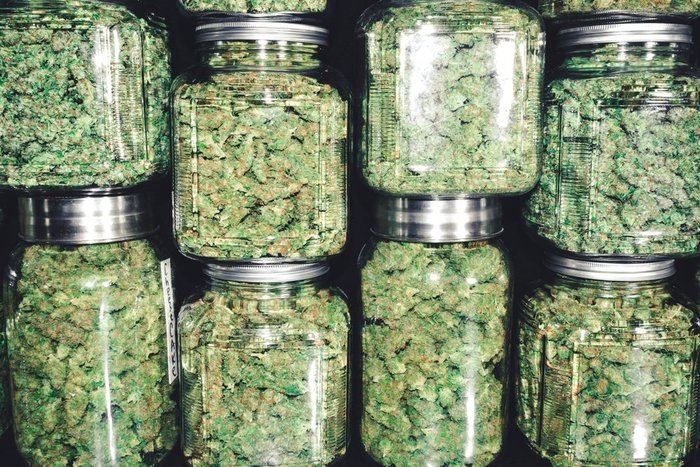 The natural talents listed above establish what it takes to be a successful budtender; nevertheless, there are other skills dispensaries look for when hiring a budtender.
Do you have a passion and curiosity for the cannabis industry?
Are you looking to develop and learn throughout your budtender career?
Can you adapt sales styles to fit the array of cannabis consumers on the market?
Can you be a reliable and professional employee that will show up to work on time?
Are you a coachable employee willing to learn the point-of-sale systems?
Is a fast-paced/chaotic environment something you can handle daily?
These are all questions to expect when interviewing for a budtender position. These questions help to establish if a candidate has the proper budtender skills necessary to be successful in the industry. Ultimately, these questions are looking for candidates who are:
Motivated by Helping Others
Have the Ability to Adapt
Value Compliance and Detailed Work
Reliable Employees Eager for a Pioneering Opportunity
Able to deal with problems and resolve them efficiently and effectively
Proficient on the computer and point-of-sale systems
If you possess these budtender skills, then it is time to give this exciting opportunity a try! Whether you're looking for work at a Colorado medical dispensary or a California recreational dispensary, there are tons of budtender opportunities. Those who conclude that this role is not quite suited for your natural talents or motivators, don't worry. There are an insane number of other cannabis jobs perfect for your natural talents. Keep in mind; any career path must be a win-win situation. Do not put yourself in a position that will cause stress, diminish your motivation, or not develop your future goals. Find the best cannabis career for you and develop yourself into the best possible cannabis professional!
Start by searching for available cannabis positions near you with Leafbuyer's cannabis job finder!