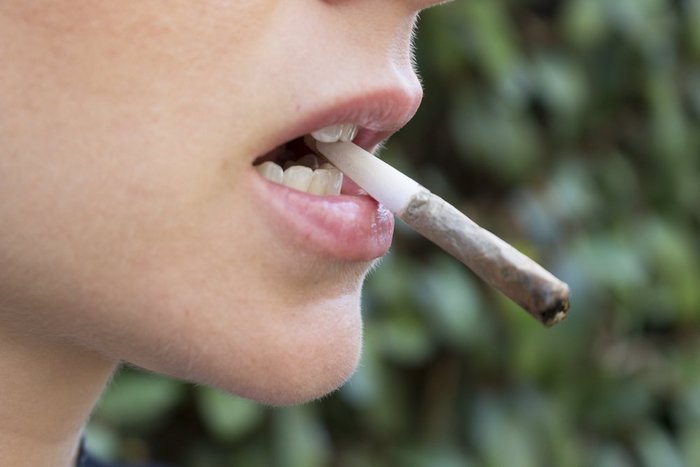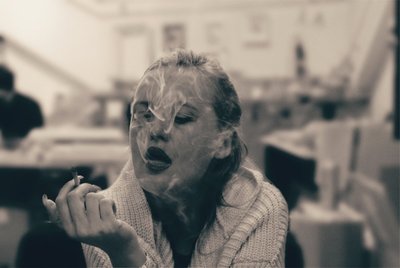 Women across the cannabis industry are here to stay, with more than a handful of things to say in a crowded testosterone-fueled boardroom. Echoing Maya Angelou, women are empowered in a market that refuses to take a back seat to traditional values and business models:
"I'm a woman
Phenomenally.
Phenomenal woman,
That's me."
As the weed business grows, following legalization in several states, women are jumping on the opportunity to find their seat at the table. They're shaping an unconventional industry in a way that so many other enterprises have passed over; and now women's voices are being heard at high levels.
Growing Women
Look toward Women Grow, the first professional network for women involved in legal cannabis. The for-profit trade group, founded by Denver resident Jane West in 2014, has four main goals: to connect, inspire, educate, and empower. The ladies involved are looking to impact the next generation of cannabis industry leaders by fostering community, hosting events, and creating programs that can get women involved in the fastest-growing industry in America.
As cannabis culture and commerce continue to evolve, Women Grow wants to make sure that women are shaping the experience each step of the way. "As the cannabis industry grows on a national and global scale, women have the opportunity to build a new American industry from inception and redefine the workplace to create environments in which we can flourish and define our own destiny, and cultivate the next generation of industry leaders," their website says.
The group has monthly networking, social, and educational events, in addition to an annual leadership conference. The group will meet in Denver for the 2018 Leadership Summit, taking place Feb. 1-2, 2018.
Gender Profiles
While organizations like Women Grow exist as a platform for collaboration and empowerment, there's still a need for women to continue entering marijuana businesses. There's a common misconception that weed is a male-dominated herb, thanks to cultural and historic contexts (think: classically masculine bands or Cheech and Chong), while women have been the face of pharmaceutical advertising since the 70s.
"Have you seen any anti-depressant ads on television lately?" University of Colorado Professor Aimee Vida asked. "They are so mind-numbingly tied to women and femininity. Look at the actors: they're nearly all women, all depressed, and all looking for a medical release to fill a void of life. Stereotypes are building from the relationship between narcotics and gender, and women are getting the short end of the stick."
Many women are hoping to break the tradition of center-stage representation in big pharma to behind-the-scenes representation in the cannabis industry, where they can be known for their contributions to the industry as a whole.
Statistically Speaking
The numbers, while showing women being more involved in cannabis decision-making compared to other industries, reflect a need for women to keep joining and contributing to weed jobs. MJ Biz Daily reported in 2015 that women made up about 36 percent of executives in the legal-marijuana industry, compared to about 22 percent of senior managers in other industries. They also reported that women are the backbone of many sub-categories, including 63% of testing lab executives.
Having women in decision-making positions is of vast importance. Not limited to marijuana, women in positions of power make a staggering difference. Females, for example, account for half of the world's working-age population. Beyond accounts of better-handled situations of financial crisis and increased compassion and organization, reports have shown improved economic status for companies with women in charge.
A Pew Research Center study compared business statistics of companies with women in leadership roles versus businesses without: companies with females as board members have shown significant improvements with financial performance, greater numbers of job opportunities, better strategic productivity, and more success in areas of relationship-building, collaboration, and communication. Additionally, men interacting with diversity have more room to grow, prosper, and face their own versions of success.
There are no losers when women get involved in decision-making cannabis jobs.
Powerful Women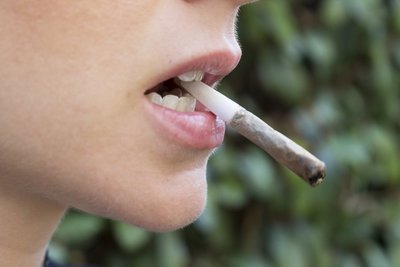 Cannabis pioneers are urging women to take control of the market and get involved. "We control the market," entrepreneur Jazmin Hupp said in an article featured in Marketplace Economy. "I know, for sure, the people who are most apt to take advantage of this marketplace is women themselves."
And many women are: Jessica Peters is president of Moxie Meds, a line of medicinal remedies for women, by women; Cheryl Shuman is considered the "cannabis queen of Beverly Hills" through her weed sales to Hollywood's elite; Dr. Lakisha Jenkins helped write the legalization laws in California; Ellen Komp wrote Tokin' Women about notary women connected to cannabis; Rachel Gillette has been a corporate cannabis attorney since 2010; and Whoopi Goldberg has a line of cannabis products for menstrual pain.
Women, much like the pot they're helping to facilitate, are a growing force in the US. Phenomenal women, here they come.
Article by: Savannah Nelson